Seven clever ways to make money from your home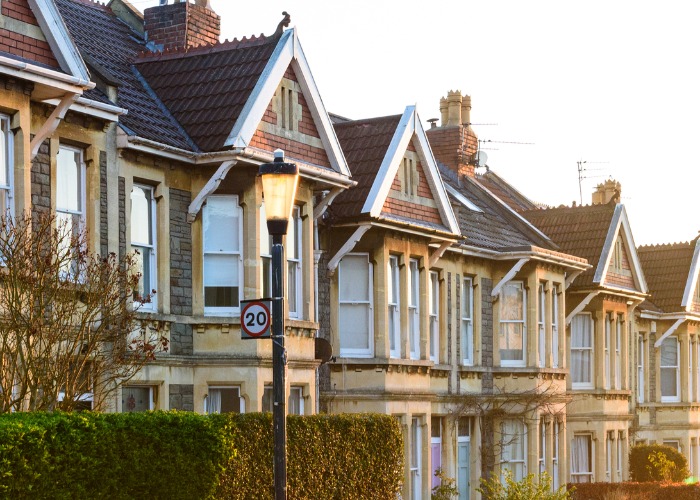 Mounting bills and mortgage payments got you feeling strapped for cash? Here's how to turn your property into a lucrative money-maker
Buying your first home is a landmark occasion. It's also an extremely expensive one. Once you've wiped out your savings and maxed out your credit cards to pay for furnishings, you may be feeling rather broke.
READ MORE: 10 warning signs that you're looking at a money pit
The good news is that there are plenty of ways to let your home generate some cash. Here are seven routes to generating an income from your new place.
1. Rent out your loft or garage: around £120 a week
If you have more space than you need in the attic and you don't need a garage, rent it out to others who don't want to pay pricey storage firms. This would work best in a city where space is a premium.
Storemates.co.uk allows members to register spare space. It's free to register and list your space but the company takes a 17% cut of the monthly rent. You can charge what you like, however, Storemates recommends charging 40-60% of commercial prices.
Another option is Stashbee.com, though this site charges the fee to those renting the space, so it's free to use. Earnings can vary depending on the size of your space and how many people you're renting it to. A loft in Chelsea, west London earns from £32.99 a month. A garage in Streatham, south London, is commanding £119.99 a week.
2. Rent out your drive for £10 a day: up to £70 a week
You can make a fortune from your driveway or parking space if you don't have a car or if you leave it empty during the working day. Much of the demand is for parking spaces near major sports stadiums, airports or railway stations. Spaces in Twickenham command from £20 a day and in St Ives in Cornwall central parking spaces are around £10 per day.
List your space on sites like yourparkingspace.co.uk, parkonmydrive.com or justpark.com. Online parking marketplaces will take a cut of your earnings or charge a one-off fee.
3. Rent out a room: up to £144 a week tax-free
Renting out your spare room can be lucrative, and you can earn up to £7,500 tax-free under the Government's Rent a Room scheme. You can list your space on websites like Airbnb, SpareRoom.co.uk and Gumtree.
If you would prefer not to share your living space you can always rent out your home during any weekends, bank holidays or perhaps over the Christmas period when you're away.
Remember, if you do take in a lodger, you must tell your mortgage lender or landlord and your buildings and contents insurer to make sure you aren't breaching the terms of your mortgage, lease or insurance. Your insurance company may need to arrange extra cover.
4. Rent out your home to a film crew: up to £2,500 a day
If you think your home may have movie star appeal or even the makings of a set for an advert, you might be able to sign it up for photo shoots for magazines or filming.
Production crews are always looking for a range of homes - and they will pay up to £2,500 a day. Companies such as Lavish Locations, JJ Media, Amazing Space, White Rabbit Media and Shootfactory are worth considering. It may be wise to inform your insurer should you get selected.
5. Do a house swap - holiday for free
Instead of paying for accommodation when you go on holiday, sign up to a house swap website and save a fortune this summer on a holiday. Promote your own home with an enticing description and pictures.
Once you see a potential home that you would like to stay in, you can message the owner to offer a swap. Users rate and review each other, which helps get a clearer picture of who you're approaching.
Some sites acknowledge that a classic swap, where they come to your house while you go to theirs, won't always be possible when you can't match updates. Some companies offer the option to swap your holiday for points. You can use these points at a later date to stay in a different property.
There lots of membership-based websites which allow you to arrange swaps with homes around the world, of any size, such as lovehomeswap.com, homelink.org.uk, homeexchange.com. Membership fees are around £10 a month.
6. Sell your stuff - make £100s
Moving house often unearths boxes of belongings that we don't need or use. This could be a collection of CDs and DVDs or a set a golf clubs.
Once you have rounded up items to sell, there are a number of ways to turn them into cash. Auction site eBay is a good place to start. Alternatively, Amazon Marketplace allows you to sell secondhand and new versions of items already sold on its main site for a fee of £25 per month. You can also try cash-for-clutter website musicmagpie.co.uk, which takes DVDs, CDs, games and electronics off your hands. Just type in what you have to sell, and it will give you an instant price.
Specialist firms geared towards selling pieces of equipment you may have upgraded or perhaps items for hobbies you've given up are worth a look too. For example, golfbidder.co.uk will purchase your used golf clubs. Website camerajungle.co.uk does a similar job for those who want to sell photography equipment.
7. Earn money from your garden - make £100s every year
If you have a big garden, you could rent the space as an allotment. Ideally, you'll have a gate or access point close to this part of the garden so you don't have people traipsing through your space while you're relaxing outside.
Advertise in the local newsagent or online on Gumtree or spareground.co.uk. Make sure you draw up a basic legal contract which states exactly when the garden can be used, and for what purposes. The National Society of Allotment & Leisure Gardeners can help offer advice. Rates are typically £100-£150 per year.
Alternatively, you could rent out your garden to campers during the summer months. You can advertise your garden for free on campinmygarden.com. List the facilities you have on offer and state how much you want to charge - and then wait for bookings.
A garden in Shrewton, Wiltshire near Stonehenge, charges £8 per person per night. Another near Caerphilly Mountain in South Wales charges £5 per person per night.
DID YOU KNOW?
You'll need to declare any earnings to the taxman.
Homeowners are able to earn up to £1,000 tax-free from their property.
Anything over and above is charged at a basic or higher rate (20% or 40%) depending on your overall annual income.
Be the first to comment
Do you want to comment on this article? You need to be signed in for this feature