Average UK house prices hit record high at £230,280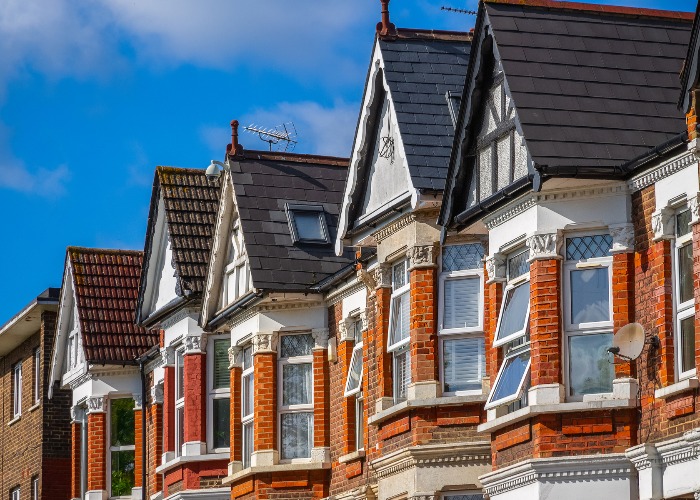 Latest Halifax figures show house prices are 3.3% higher than at the same time last year – but it's not down to buyer demand
The average house price in Britain has soared to the highest on record at £230,280, according to data from Halifax.
House prices accelerated at the fastest pace with the annual rate of growth rising from 1.8% in June to 3.3% in July.
The latest Halifax House Price Index also revealed that on a monthly basis, prices rose by 1.4%.
That's the biggest rise in both annual and monthly figures since November 2017.
The data follow figures from Nationwide published last week, which showed a more modest monthly rise of 0.6% and a 2.5% annual increase.
Key facts
Overall the property market is flat due to the increased cost of borrowing
House prices now too high to increase significantly
3.5 million people face higher monthly mortgage repayments after interest raise increase
Despite the rises, Halifax admitted that housing activity remained "soft".
Mike Scott, chief property analyst at Yopa, the low fixed-fee estate agent, agreed: "The increase in prices does not reflect an increase in market activity, with both buyer and seller numbers remaining subdued."
Economists maintain that the market will remain flat this year, partly due to the cost of borrowing becoming more expensive.
READ MORE: Top 5 fastest moving property markets in the UK
A spokesperson at Capital Economics said: "At 3.3% per year, prices are still rising at a sluggish pace. And looking ahead, with prices already very high and interest rates rising, we expect house price inflation to slow over the remainder of the year, to 1.5%.
"Looking ahead, the outlook for house prices is subdued. After all, house prices are already very high – limiting the extent to which they can climb further. And the fact that interest rates have now risen for a second time in a year will do nothing to support prices."
Last week, the Bank of England raised interest rates to 0.75% from 0.5%, which means 3.5 million people with variable or tracker mortgages face higher monthly repayments.
However, mortgage experts say the cost of new mortgages is not running away.
Brian Murphy, head of lending for Mortgage Advice Bureau, added: "Despite the rise in bank rates announced last week by the Bank of England, many lenders haven't changed their rates as they had priced in for the increase previously, which is good news for buyers and those remortgaging alike."
READ MORE: The cheapest and most expensive places to buy in the UK
Rising house prices mean those not yet on the housing ladder are forced to rent for longer. Kevin Roberts, director of the Legal and General Mortgage Club said: "House prices have been moving at a sustainable rate for some time now, but the positive effects are not necessarily being felt by everyone looking to purchase a home.
"A lack of housing continues to challenge would-be buyers. This barrier, and the on-going struggle many younger buyers face trying to save while renting, is forcing thousands to rely on the Bank of Mum and Dad, Help to Buy, or in some cases both.
"These additional sources of funding are certainly vital, but they also show the severity of our housing crisis - particularly for those who don't have a 'BoMaD' to rely on.
"Until the thousands more affordable homes we need are built, these individuals will only continue to view home ownership as a dream, not a reality."
Be the first to comment
Do you want to comment on this article? You need to be signed in for this feature