The 10 best places to raise a family in the UK
A picturesque, waterfront city borough takes the top spot as the best location for young families looking to settle down
Choosing the right location to put down roots and start a family is a big decision, and not one most house-hunters make lightly.
To help prospective parents plan their next move, Yopa have identified the top 10 locations in the UK to raise a family, with the London borough of Richmond upon Thames taking the top spot.
READ MORE: Genius tiny homes for big families
The online estate agency's 2020 Happy Family Home Guide ranked 204 UK towns and cities against a range of factors to see which areas offered the best opportunities for young families thrive.
In its research, Yopa looked at average house prices, local schools, crime rate, drug use, alcohol use, pollution, road safety, obesity levels, average salaries and job opportunities and scored each town and city out of a possible 240 points.
The best of the bunch
Richmond upon Thames took the top slot due to its outstanding schools, low levels of alcohol and drug use, high wages and low crime rate. However, with average asking prices of over £830,000, the pricey borough might not be within budget for the majority of house-hunters.
The top 10 is dominated by towns and cities in the South East, including many on the London commuter belt, with Walton-on-Thames in Surrey taking second place and Brentwood in Essex completing the top three.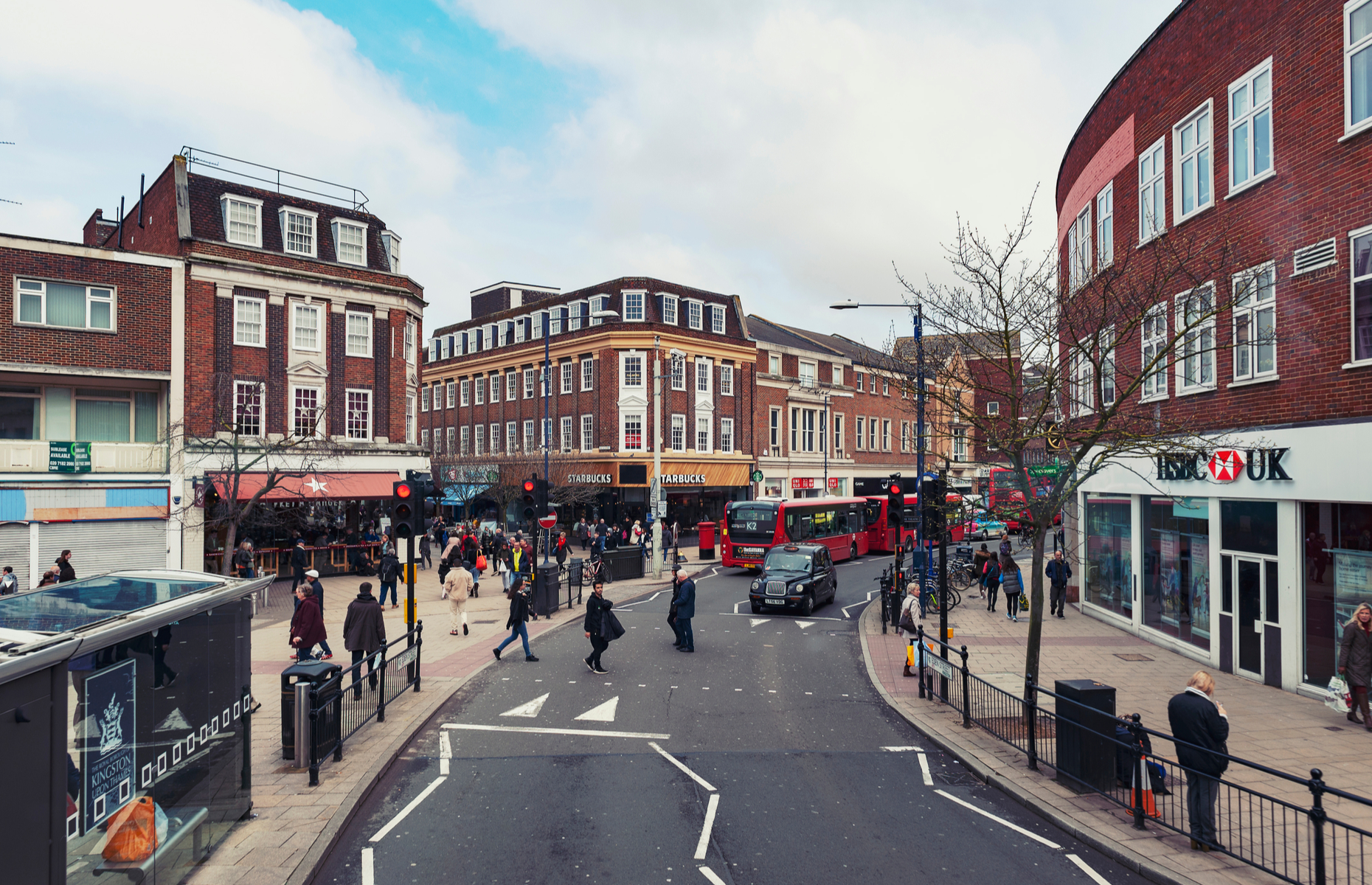 Kingston upon Thames, another Greater London borough, came in at number four
The only northern location to make the list is Sale in Greater Manchester, while the only location in Scotland to make the top 50 is Aberdeen, which scrapes in at number 50.
Wales doesn't rate too highly in the Happy Family Home Guide either, with Aberystwyth in Dyfed limping in at number 148. Bottom of the pile, though, is Middlesbrough in Cleveland, which takes last place.
Top 10 UK cities to raise a family:
1. Richmond upon Thames, Greater London
2. Walton-on-Thames, Surrey
3. Brentwood, Essex
4. Kingston upon Thames, Greater London
5. Eastleigh, Hampshire
6. Sale, Greater Manchester
7. Cheltenham, Gloucestershire
8. Hounslow, Greater London
9. Bexley, Greater London
10. St Albans, Hertfordshire
Mike Scott, Yopa's chief property analyst, says: "Everyone will have a different set of move motivators when it comes to choosing an area in which to look for a new home; the health-conscious may look for low levels of pollution and access to plenty of green spaces, whilst others prioritise top schools, or low crime rates.
"Deciding where to move can be difficult and time-consuming, so we've decided to take some of the stress and worry out of this with our comprehensive, easy-to-use Happy Family Home Guide. Our tool could even help families find their next home in an area they might not have yet considered."
READ MORE: 5 things homebuyers regret and how to avoid them
Main photo: pcruciatti/Shutterstock
Be the first to comment
Do you want to comment on this article? You need to be signed in for this feature