Amazon build prefab smart homes with integrated Alexa to beat Google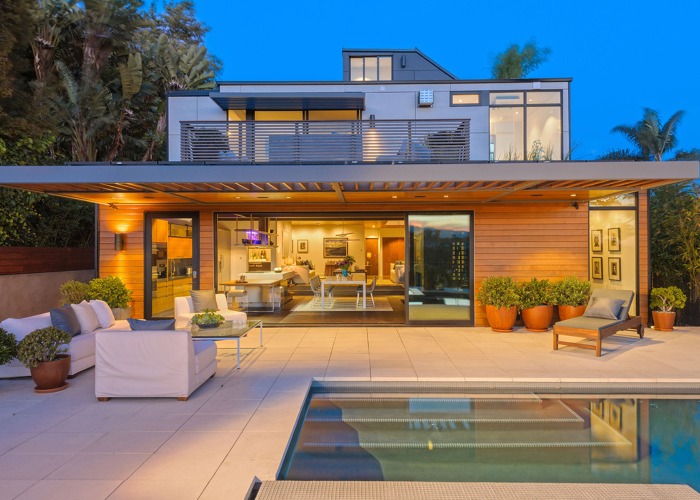 A one-bedroom 400 square foot house starts at £123,000 – including everything from voice recognition technology to the kitchen sink
Talking to your home could soon become as routine as making a cup of tea if Amazon's move into house building is a success.
The digital giant has invested $6.7million from its Alexa Fund – created to support companies working innovatively with voice technology – into US construction start-up Plant Prefab. The plan is to integrate voice recognition into its new homes (pictured above), both to enable users to control them more efficiently and to get ahead of the smart-home competition, such as Google.
Paul Bernard, director of the Alexa Fund, said in a statement: "Voice has emerged as a delightful technology in the home, and there are now more than 20,000 Alexa-compatible smart home devices from 3,500 different brands."

The construction process is super quick, keeping costs and project timelines to a minimum. Image: Plant Prefab
He added: "Plant Prefab is a leader in home design and an emerging, innovative player in home manufacturing. We're thrilled to support them as they make sustainable, connected homes more accessible to customers and developers."
Amazon moves into every room in the house
The news comes after Amazon announced in September that it will be launching a range of devices designed to take its voice technology into more areas of the home. These include an Alexa controlled microwave that will respond to commands such as "defrost peas", which will be welcomed by all those who are regularly flummoxed by microwave settings.
It will also be launching the Alexa Guard, a security product that will alert your smartphone if it detects anything untoward such as breaking glass, smoke or carbon monoxide. And the Echo Wall clock which will automatically put the time forward and back an hour when necessary and visually display any timers you've set up with Alexa.
The future of prefab?
Plant Prefab manufactures its properties off-site which makes it easier to build in such technologies. Founder and chief executive Steve Glenn said: "We're able to integrate online technology, new building systems, and automation to dramatically reduce the time and cost necessary to design and build high-quality custom homes."
The company focusses on building high-end properties and is eager to dispel negative perceptions of prefabricated homes. Glenn said: "Plant Prefab is unique in that we're focused on custom, high quality, very sustainable homes and we have a special facility and a patented building system optimised for this.

The factory where the prefabricated homes are produced. Image: Plant Prefab
"We build based on client's architects or clients can select from a growing number of homes we offer from world-class architects, all of which can be customised for specific lots and client needs. By building in an all-weather facility with lower cost and staff labour, we offer clients a more reliable, time and cost-effective alternative."
The company's standard range includes a $160,000 (£123,000) 400 sq ft one-bedroom home – including internal fixtures, fittings and accessories and delivery, site prep and installation – right up to a five-bedroom 3100 sq ft home costing $1,232,000 (£950,000). It can also create customised homes depending on the wishes of the buyer and the constraints of the site.
READ MORE: How safe is your secondhand Amazon Echo?
Be the first to comment
Do you want to comment on this article? You need to be signed in for this feature