10 modern radiators that make a room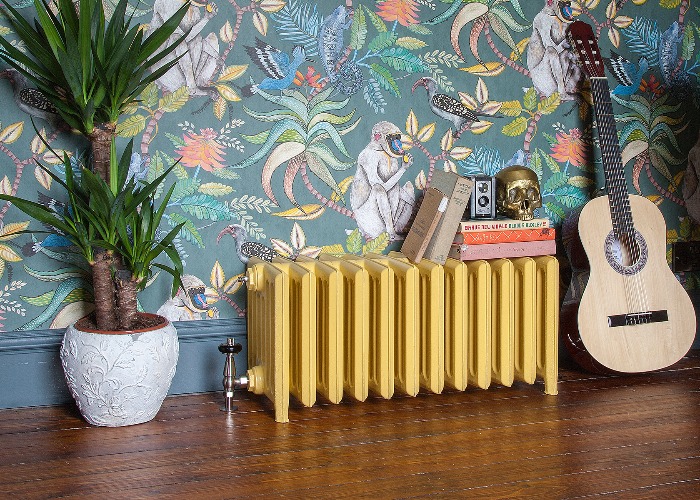 From mirror radiators to column designs, these hot heaters are seriously cool. Welcome to the revolution of the designer radiator…
Long gone are the days when radiators were just functional white rectangles, hidden under a wooden cover. Far from being just a technical plumbing item, these days the humble radiator has been transformed into a desirable design statement in its own right.
READ MORE: This boiler trick could add thousands to your property value
The world of stylish heating is seriously hot right now and everywhere you look there are styles to complement and enhance your interior with bright colours, cool designs and space-saving designs to choose from.
Whether you're looking for a vertical radiator for a minimalist look or a show-stopping black radiator for instant style points, there's sure to be one you'll warm to.
The tall radiator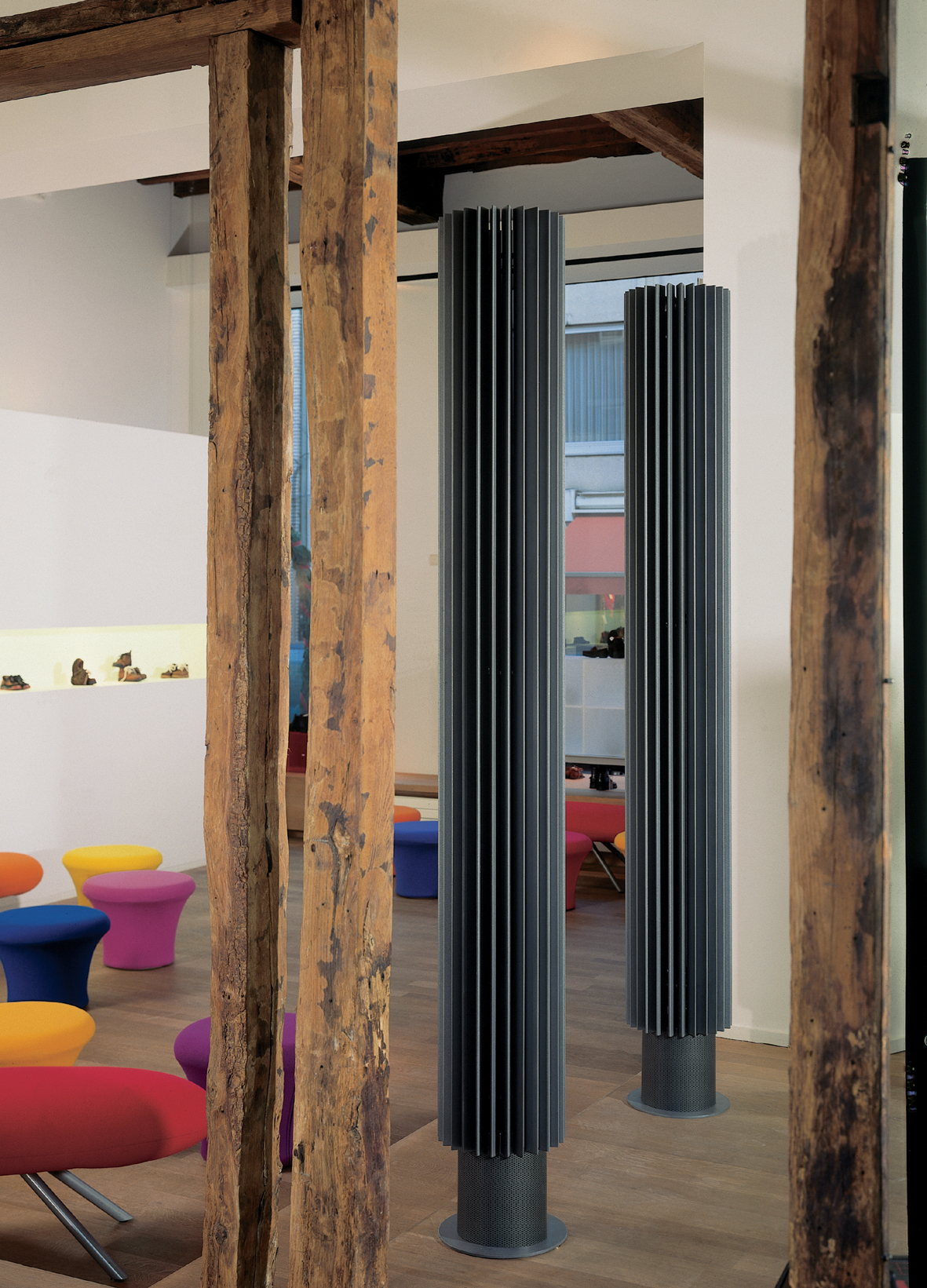 Circo Freestanding, price on application, Jaga.
There's no hiding this bad boy! Standing proudly in the middle of the room as a huge pillar of warmth is the Circo Freestanding heater. Thanks to its size and commanding position, it's better suited to larger rooms or open plan areas. We love that you can customise this model with cool additional features such as shelves or a hat rack to turn it into a new hallway essential.
The LEGO-style radiator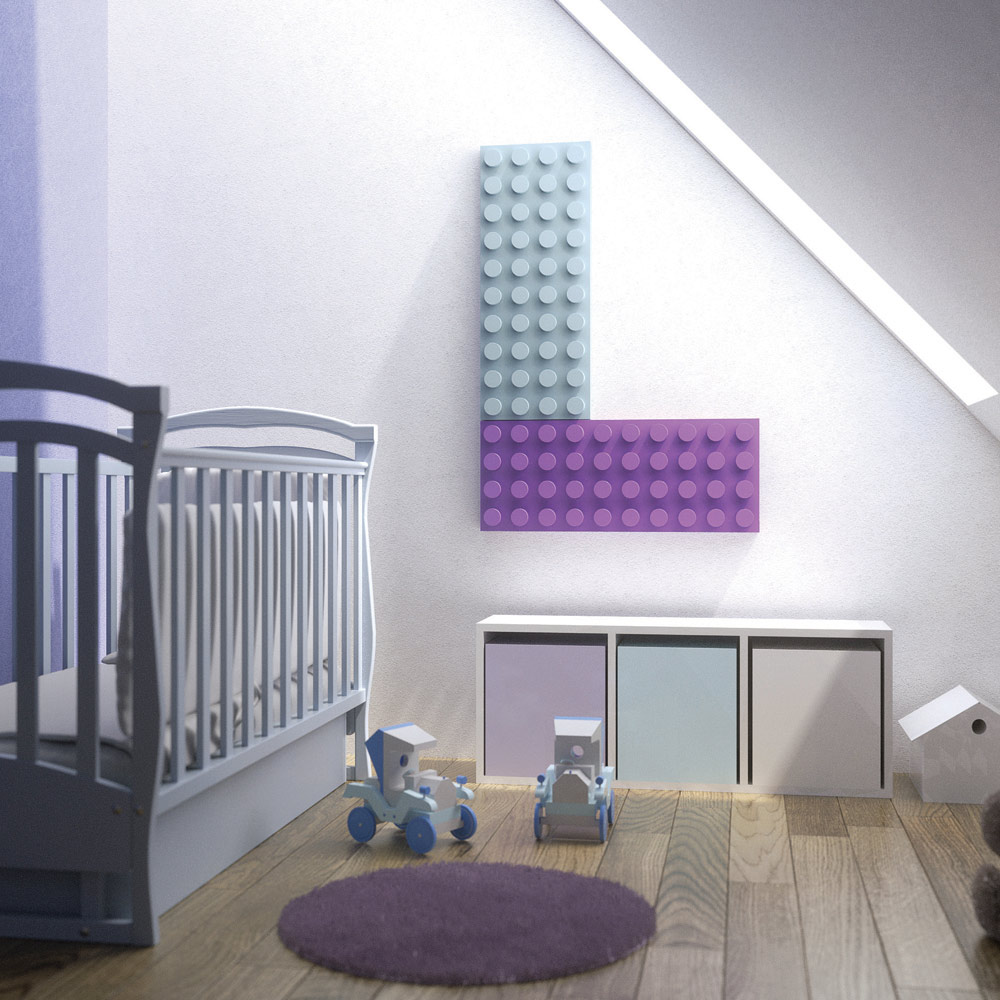 Leagoo designer radiator, from £816, Design Radiator.
Just when you thought LEGO couldn't get anywhere else, it turns up on your wall! This one works just as well in children's bedrooms as it does in a funky office space. The playful design is available in a range of colours and can either be hung alone or with a few others in different colours to create a fun pattern. This one has been put high on the wall out of touching distance of little hands.
The ombre radiator
Bisque classic, price on application, Bisque.
Ombre has been on trend for a while now, but this is the first radiator we've seen to embrace the fade out. The new option for Bisque customers invites you to choose between four and six colours to create your desired look.
These are carefully applied from light to dark on Bisque's classic radiator and made to order. We highly approve of these rosy tones by Little Greene Paint Company. The classic is available in horizontal or vertical and comes in 38 different sizes, so you can be in no doubt there's a size, shape – and now a colour - for you.
The traditional radiator
Salzburg Traditional Victorian Chrome and White Towel Rail Radiator, £149.97, Bathroom Takeaway.
If you're a traditionalist at heart and love the look of a classic radiator in your bathroom, check out this gorgeous Victorian option that combines the high heat output of a radiator with all the functionality of a towel rail. This would look outstanding in a classic bathroom with a rolled top tub… Yardley's lavender talcum power optional.
The pretty radiator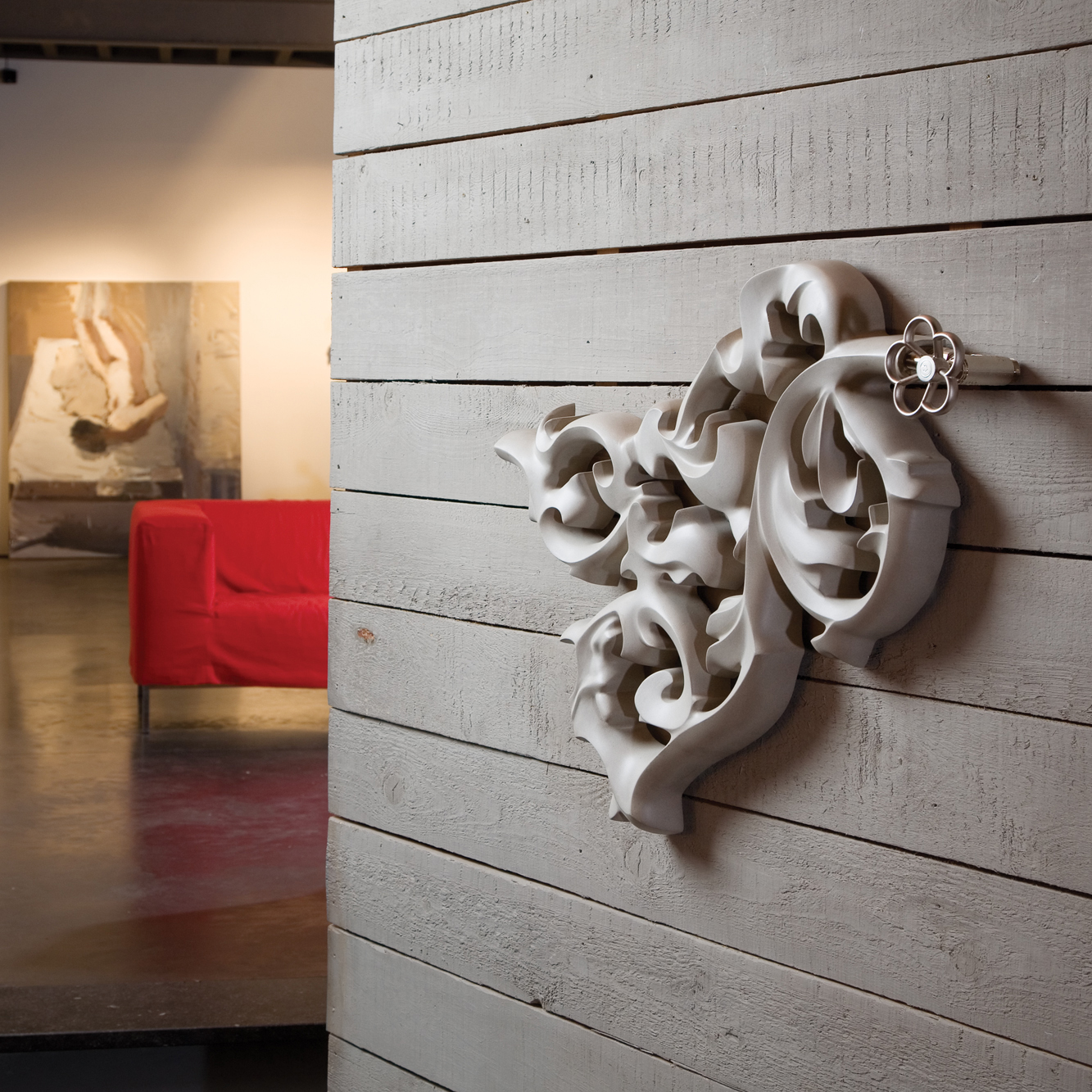 Heatwave, from £1334.50, Jaga.
With an award-winning design by Joris Laarman, you'd be forgiven for not realising this swish piece of wall art was even a radiator. So seamlessly does it blend into any interior that it looks as if it belongs there. However, this baby chucks out a fair bit of heat too.
Made from lightweight concrete and aluminium reinforced by glass fibre, it comprises four interconnecting shapes that can be arranged and extended to form highly individual designs. This unique radiator with its intricate design provides a large surface area, so the output is just as impressive as it looks.
The silhouette radiator
Hot water steel radiator, £1,136.11, Viadurini.
This contemporary steel radiator is made from the best quality Italian materials and is characterised by detailed handmade welding. The design doubles up as a handy mirror too…
The painted radiator
Churchill 7 Column 350mm, £1,014, Castrads.
We can't get enough of these funky-coloured yet classic designs from Manchester-based manufacturer Castrads. Just pick your size, shape and finish and then complete the look with one of their exquisite paints to really make your radiator pop. We love this zingy yellow option in Farrow & Ball Babouche.
The personalised radiator
Electric radiator Barry, £882.65, Viadurini.
Love creating your own wall art? Well, now you can take things one step further by customising your radiator, too. The Barry design from Viadurini is suitable for all environments and allows you to design the surface by choosing the picture you'd like printed. If a family photo seems a bit over the top, what about your favourite painting (hello Matisse!) or a landscape scene for a truly statement piece?
The stone radiator
Vetro Stone Radiator, £1,275, Frontline.
This frameless glass construction uses less energy than steel or aluminum, so it not only looks good, but it also saves you money! The smooth travertine stone instills organic warmth in the homes and provides a smooth, easy to clean surface with natural limestone markings. The touch screen technology makes this a breeze to use and it even comes with optional towel rails. Handy.
The mirror radiator
Electric mirror radiator, £1,259.81, Viadurini.
Can't choose whether to fill that wall space with a radiator or a mirror? Worry no longer, as you can do both with this clever electric radiator with mirrored finish. If desired you can even customise your heater with colours and lights. Chromotherapy uses colours to adjust body vibrations to frequencies that help inner peace and harmony.
Each colour has different benefits, and the chromotherapy set with this piece can be customised with remote controlled speed and brightness. So not only is it a mirror and radiator, but it can even boost your mood as well! Money well spent…
The DIY radiator
Crown Non Drip Gloss Paint, from £15.49 for 750ml, Crown Paints.
Want to create your own radiator with an edge? Crown make some excellent multi-surface paints that are suitable for radiators and can be applied directly. Use together with your wall paint to achieve an edgy one-tonal colour scheme throughout your home. We love this Duck Egg blue hue.
READ MORE: Style secrets only interior designers know
Be the first to comment
Do you want to comment on this article? You need to be signed in for this feature