Government minister says 'bastard landlords' deserve harsh words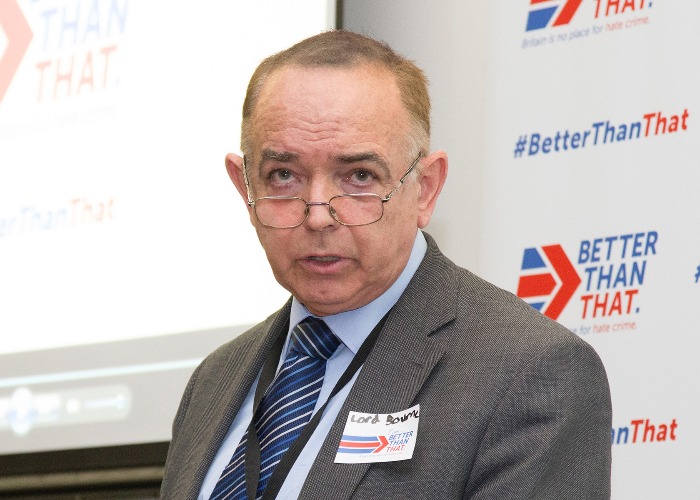 Lord Bourne of Aberystwyth coined the term 'bastard landlords' in parliament during a debate over crucial housing legislation
Crooked landlords were dubbed with a surprising profanity in the House of Lords on Friday.
One minister expressed his dislike for the phrase "rogue landlords", insisting that a stronger term such as "Bastard landlords" would be more appropriate.
READ MORE: Crackdown on 'rabbit hutch' rental properties
Summing up for the government, Conservative Peer Lord Bourne of Aberystwyth made the comments during the second reading of the Homes (Fitness for Human Habitation) Bill on the 23rd November.
What was said?
He remarked: "This fairly short Bill builds on work we have been doing to improve housing conditions and tackle rogue landlords.
"I must say that, although I am as guilty of using it as anyone else, I wish we could get away from the phrase "rogue landlords" because it tends to make them sound a little too cuddly for my liking. "Bastard landlords" or something stronger would probably be more appropriate because they are far from being cuddly."
Lord Bourne is currently serving as the Parliamentary Under Secretary for Housing, Communities and Local Government, and the Parliamentary Under Secretary for Wales.
Mixed reactions
Reported in Letting Agent Today, the news provoked a number of charged reactions from readers.
Jeremy Clarke remarked: "Well, in truth, most landlords would describe MPs in the same way!"
Meanwhile, Rosemarie Douglas argued for a clearer distinction between rogue and law-biding landlords, saying: "There is already a suitable term for non-compliant and dishonest landlords it's "criminal".
"The rest of us do not need a permanent adjective. It is right to drop the use of "rogue" being constantly attached to the noun. For the many good how about describing us as "professional" landlords."
The bill is an amendment to the Landlord and Tenant Act 1985 and the Building Act 1984. It aims to provide greater protections for residential renters, allowing tenants to sue landlords over poor housing conditions. The legislation will now progress to the Committee stage for further examination.
READ MORE: Tenant Fees Bill - what landlords need to know
Image: dominika zarzycka / Shutterstock
Be the first to comment
Do you want to comment on this article? You need to be signed in for this feature