Best places to buy a property in 2019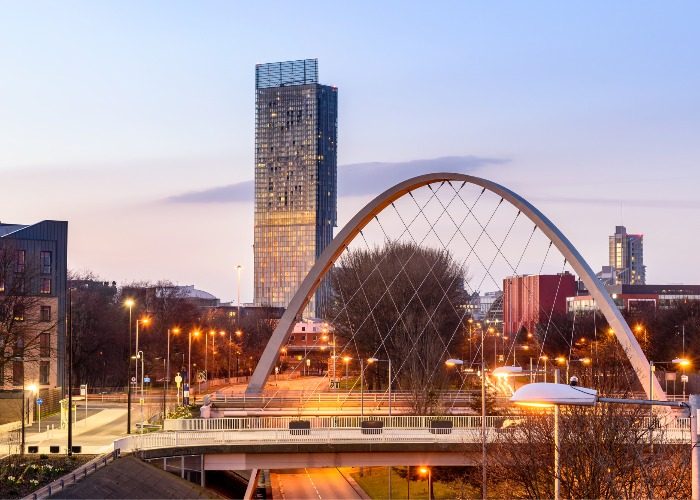 Looking to buy your first home next year, or perhaps invest in a buy-to-let? Don't go house hunting until you've read our guide to the best locations to buy in 2019
As 2018 draws to a close, the housing market typically goes for a festive nap before reawakening with renewed vigour in the new year.
We've asked property insiders for their tips on the best places to buy in the year ahead and you might just be surprised by some of their top hotspots.
City focus: Birmingham, Liverpool, Manchester and Newcastle
With plenty of angst-ridden headlines about the effects of Brexit on the housing market, Jonathan Stephens, MD of Surrenden Invest, believes buy-to-let purchasers shouldn't let it sway their house hunt too much, as it's only likely to affect things in the short term.
Jonathan says: "Looking ahead to likely investment hotspots is a case of examining the underlying market fundamentals. For 2019, that means cities with youthful populations and strong trends for city centre living.
READ MORE: Brexit and house prices: the property survival guide

"The UK's rental sector is still growing, so 2019's hotspots will be those areas in which populations are expanding rapidly, and where employment prospects are sound."
He highlights Birmingham, Liverpool, Manchester and Newcastle as smart spots in the buy-to-let market. Each of these cities is expected to see continued population growth over the next couple of decades, and where there are people, there are tenants driving the property market.
Each of the cities has also seen steady property value increases over the past five years, with prices in Newcastle up 23.70%, Liverpool up 24. 67%, Birmingham up 29.46%, and prices in Manchester up 30.60 % over the past five years.
Stuart Williams, Director of Thirlmere Deacon, specialists in property portfolio growth, echoes Jonathan's view about supply and demand and also pinpoints Manchester as one to watch.
"Manchester is consistently in the top 3 UK hotspots for investment and has recently been voted the most desirable place to live in the UK, which out performs any other city in terms of both capital appreciation and rental yields," he said.
MediaCityUK in Manchester is one of the area's most signifant developments in the past few years. Debu55y / Shutterstock
"One of the reasons Manchester has performed so well is the level of investment in the job market, seeing over 80% of the FTSE 100 companies now having a presence in Manchester."
Stuart says that Manchester's strong jobs market as well as a cool music and arts scene means that as many as 20,000 students remain in the city after graduation.
"The quality of life in Manchester is considered some of the highest in the UK due to job prospects, social scene, and the ability to get to idyllic destinations such as the Peak District or Lake District easily, pleasing both urbanites and nature lovers alike," he said.
Wales: Newport, Conwy and Carmarthenshire
Believe it or not, Newport in South Wales is one of the hottest places to buy in the UK right now. It's benefited from the 'Bristol effect' as people struggling to afford the rising house prices are skipping over the border to the Welsh town, where you can get a three-bedroom property for £180,000.
Mark Roberts, Director of Roberts Estate Agents in Newport, says: "We're seeing all sorts of buyers looking for properties in Newport, from first-time buyers and investors from Bristol to locals taking the chance to sell up and buy a bigger home."
Of course, not everybody wants to live in a city, and if you are looking for a more rural location, then Wales offers plenty of potential.
The county of Conway in North Wales has seen a 10% rise in house prices between February 2018 and February 2017, with Colwyn Bay being named as one of the fastest-moving markets in the UK in data released by Rightmove.
According to the latest UK House Price Index, house prices in Wales are up 5.8% on last year, way ahead of the UK as a whole. And with average house prices of £162,089, significantly below the England average of £249,408, it's a lot more affordable than you might think.
Carol Peett, Managing Director of West Wales Property Finders believes the lure here is more than just financial too, offering a quality of life that appeals to many.
Carol says: "West Wales offers a wealth of opportunities for all ages. There are modestly prices houses for young families and smallholdings where children can enjoy a really good old fashioned childhood away from the fear of crime (this area has one of the lowest crime rates in the UK).
"Lifestyle businesses such as holiday letting units, campsites, etc. offer those wishing to escape the cities and office jobs an opportunity to enjoy a more healthy lifestyle and for older buyers there are a wealth of bungalows and smaller houses where they can enjoy retirement somewhere with a wonderful community spirit where people look after their neighbours and again they can feel safe."
London's commuter belt: Reading, Chatham and wider Kent
Though some cities and towns on London's commuter belt took a hit in 2018, some places still offer good value for money for anyone working in the capital.
Town centre apartments in Reading, for instance, have rocketed by 74% over the past few years according to Haslams, the town's longest running estate agency. What's more, the arrival of Crossrail into the town in 2019 is sure to make it an even more appealing hotspot.
Will Hines, Development Manager at CNM Estates, which has recently launched a new development called Verto in the town centre, says: "One of the most appealing aspects of Reading is the plethora of excellent schools and universities.
"The centrally-located Reading University is in the Top 30 list of best 150 universities in the UK, whilst the town also boasts two of the country's leading grammar schools, Reading School and Kendrick School."
Meanwhile, Ruban Selvanayagam, co-founder of Property Solvers, which advises homeowners on how to get a quick sale, says many Kent towns offer good value to those trying to get on the property ladder.
Ruban says: "Chatham, alongside the other Medway towns (Strood, Rochester, Gillingham and Rainham) have sparked interest amongst first-time buyers thanks to improving rail connections to London. Plus, an estimated £1 billion is being invested over the next 20 years close to the waterfront in Chatham."
London: Barking, Dagenham, Sutton, Tooting and Acton
It may be out of reach for many, and the market has been dipping slightly, but there are some areas that still represent attractive prospects to buyers in the capital, though for the most affordable properties, you need to look to the city's outskirts.
Ruban advises: "With more enthusiasm about Barking & Dagenham, prices have grown over the course of 2018.
"Alongside the District line into Central London, transport connections in 2019 will be enhanced with the Crossrail station at Chadwell Heath and the extension to the Barking Riverside district. The area is also undergoing some of the largest regeneration plans in Greater London."
At the other side of the city, he believes Sutton is also a smart buy: "Although not connected to an underground, plans to better tie the area to the London Borough of Merton look encouraging. Victoria and London Bridge journey times lie in the region of 25 to 30 minutes.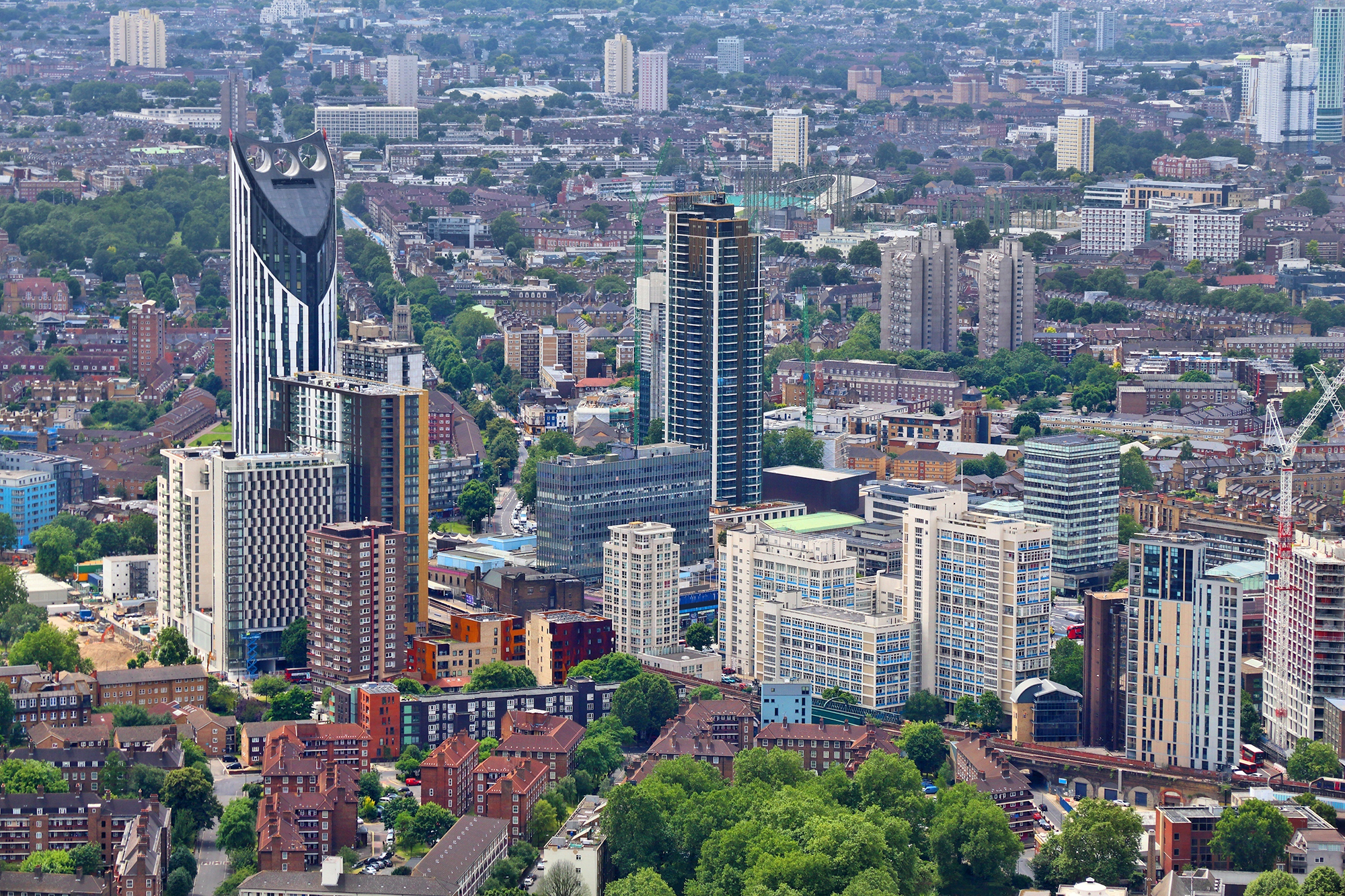 Elephant and Castle could offer London buyers good value-for-money. Tupungato / Shutterstock
"Young families attracted to the area due to the high standard of schools, parks, and the ability to get a good 'bang for the buck' (in terms of square footage, garden space etc)."
Sara Ransom of Stacks Property Search says that a weakening of London's market puts the power back in buyers' hands.
She says: "Back in 2007, long queues were forming for anything faintly desirable; these days the buyer is in control, and the process is a walk in the park by comparison."
Sara also advises that some areas that once may have seemed out of reach are being priced more realistically than before.
"Young professionals looking for fun hip areas will find Shad Thames and Borough are more affordable than they were when they first emerged as the places to be, and emerging areas such as Elephant and Castle offer excellent value. By contrast, Hoxton and Shoreditch have retained their values and look less affordable.
"Families who in the past have bypassed Fulham and headed to Clapham and beyond will find that Fulham prices have taken a big hit, while prices in Clapham South and Balham have been more robust.
"Hampstead and Notting Hill prices have seen rapid cooling with some high-profile examples of massive price reductions, while Maida Vale and Little Venice have stayed a little warmer.
"Finally, my top picks for shrewd buyers in 2019 are Tooting, Acton and Kings Cross."
READ MORE: Best university towns and citites to invest in a buy-to-let
Photo: Shahid Khan/Shutterstock
Be the first to comment
Do you want to comment on this article? You need to be signed in for this feature