10 features that make your house more attractive to homebuyers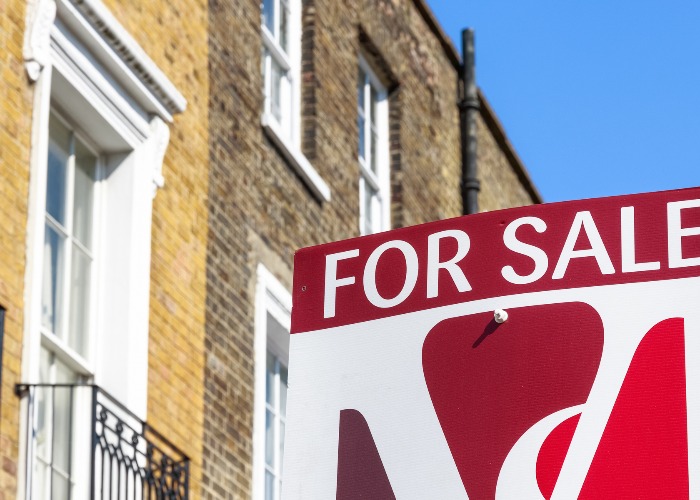 Want to know what buyers really want? These top-rated attributes will whip house-hunters into a frenzy
We all have our list of requirements when searching for a new home, even if we usually have to compromise on a few of them. Sometimes that home cinema and Carrie Bradshaw-style wardrobe just aren't realistic.
But when it comes to selling your home, what features are guaranteed to have you fending off buyers left, right and centre?
READ MORE: Estate agent tactics to sell your home faster
Well, recent data from Rightmove has revealed the 10 most popular keywords used by house-hunters to find their dream property. The research is based on the website's sort feature, which allows homebuyers to prioritise their search results according to their top preferences.
Since the function launched in May 2018, some of the most common search terms have been garage, annexe, and acre.
While typical sought-after features included garden and detached, there were a few more radical keywords that cropped up, with some users on the hunt for a castle, chapel or coach house –though these didn't quite make the top 10...
10. Rural
Image: Vivvi Smak/Shutterstock
With city pollution on the rise, it's hardly surprising that some are keen to escape to the country for a little peace and quiet.
9. Freehold
Image: ShutterOk/Shutterstock
Understandably, house-hunters prefer to own their property and land outright, rather than buying into a leasehold with ground rent and service charges to pay.
8. Bungalow
Image: LesPalenik/Shutterstock
A brilliant choice for the elderly or those with mobility problems, bungalows also offer great potential for extension into a large family home.
7. Character
Image: mubus7/Shutterstock
In a world full of cookie-cutter new builds, character is something you just can't fake, whether it's period features, a quirky thatched roof or fascinating history.
6. Cottage
Image: Pixabay
It seems a quintessential chocolate-box cottage is at the top of many of our wish lists. Just like Kate Winslet's character in The Holiday, we love the idea of living in a small but perfectly formed home in the country.
5. Detached
Image: Ewelina Wachala/Shutterstock
A stand-alone home with neighbours kept at arm's length is an understandable draw for homebuyers...
4. Garden
Image: Photographee.eu/Shutterstock
Whether it's a small area to cultivate plants, a terrace with space to dine alfresco or a sprawling lawn for the kids to play, we're as keen as ever to enjoy the great outdoors.
3. Acre
Image: Nokwan007/Shutterstock
A garden just isn't enough for some of us, with a noticeable amount searching for grounds that extend to at least an acre.
2. Annexe
Image: grannyannexe.com
These self-contained units are ideal for elderly relatives or grown children who need a little privacy. They typically cost about £20,000 to build but can give the seller up to 25% extra resale value, which isn't too shabby...
1. Garage
Image: David Papazian/Shutterstock
A nation of car lovers, this was the number one most searched for keyword! Rightmove's property expert Miles Shipside said: "Garages are still valued by buyers and that's because they have so much potential. They're great for storage and can also be converted into living space."
READ MORE: This one garden feature will add thousands to your property value
Featured image: I Wei Huang/Shutterstock
Be the first to comment
Do you want to comment on this article? You need to be signed in for this feature