10 curious items we've spotted in star homes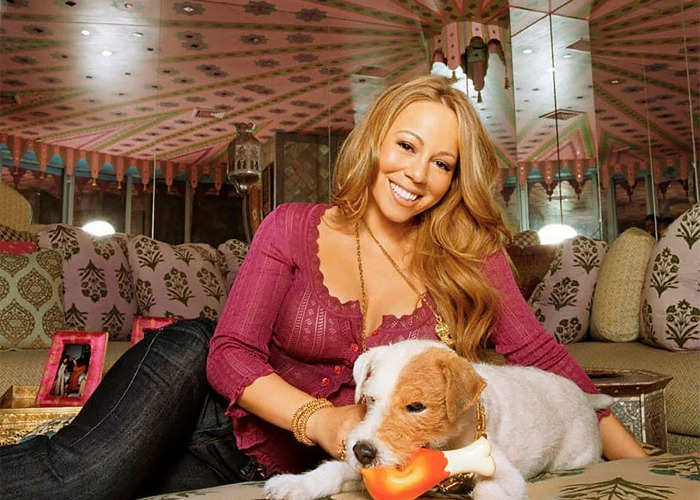 We've taken a peek around some famous people's homes and have found some rather interesting (and occasionally strange) things that offer a little insight into their lives
Celebrities aren't known for being coy, which is why many of them are only too happy to brag about their homes. But while some, like to show they're just like you and me, others like to show that they are definitely not.
Here are some of the things we've discovered while having a snoop.
Designer hardware
There's a lot to love about Chrissy Teigen and John Legend's five-bedroom, eight-bathroom Beverly Hills mansion.
For starters, they bought it from Rihanna plus it's got a huge kitchen, great light and plush furnishings.
But more than that, there are some curious objects mounted on the far wall, right next to the baby grand piano...
That's right, the queen of Instagram has got five Chanel surfboards ready to go for the summer.
Her husband John has been learning to swim in their outdoor pool, so it's only a matter of time.
Maybe little daughter Luna and baby Miles can join them in a few years?
See more of Chrissy's amazing house.
Antiques galore
We know Elton John has lots of celebrity friends – here he is with Abba's Bjorn Ulvaeus when he popped in for a cup of tea – but we didn't know he was such a fan of antiques.
We spy a couple of Louis XV chairs there, which we can only presume are original – we don't imagine Elton does imitations.
Add to that the cute but curious bulldog cushions and it's all very 'old Hollywood'.
Rogue Barbies
Hollywood actress Jessica Alba has a cool LA home, complete with pool, high ceilings and natural, rustic materials throughout.
She also has three kids, who like to play pranks, as evidenced by this photo.
A colossal mouse
American producer, rapper and art collector Swizz Beatz may just get the award for the weirdest artwork spotted in a star home.
He bought this huge KAW colossus in 2014 after it showed at the Mary Boone Gallery, and promptly had the 19-foot sculpture installed in the vast New Jersey house he shares with his wife Alicia Keys.
Unique picture hangings
Actor and producer Reese Witherspoon is an avid reader – we can't help wondering which of those books will be turned into her next adaptation – but that's not what draws our eye most in this photo.
No, it's her novel way of hanging pictures that interests us here – cluttered and slightly chaotic but also quite fun and (dare we say it) off the wall.
See more of Reese's amazing homes over the years...
Unfinished business
Talking of Reese Witherspoon, here is one of her friends, Gwyneth Paltrow, mimicking the front cover of her book.
However, we can't help but be drawn to the unfinished skirting to the right of the picture.
We know that money is no object for her so perhaps with the utilitarian bookshelf, this is the stripped-back rustic vibe she's going for.
A gold bath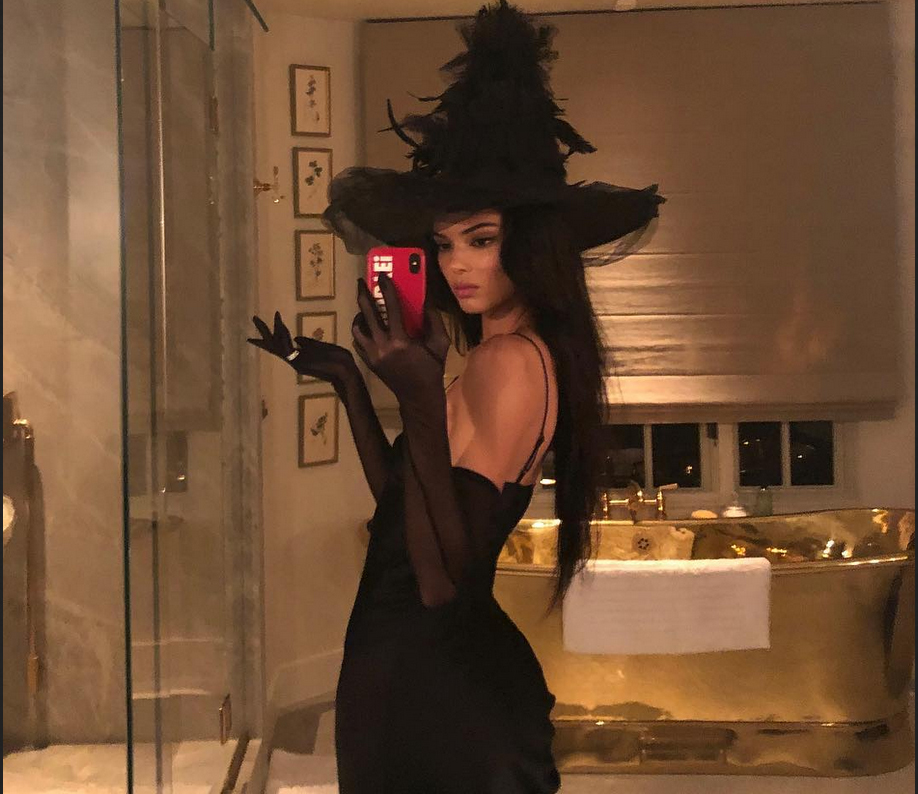 At the other end of the spectrum, Kendall Jenner knows how to do unashamed glamour and what better accessory than a statement gold bath? Just like the rest of the Kardashian-Jenner clan, there's no limit on luxury in her fabulous home.
The mystery sink
The internet predictably exploded when Kim Kardashian West shared a glimpse of her outdoor bathroom on social media.
People were so confused by what appeared to be a flat sink with only a narrow opening for the water to escape.
Ever communicative with her followers, KKW took to Instagram to give a demo of how the moulded concrete sink works, and miraculously, the water does indeed flow down through the small gap.
With its minimalist lines and neutral colour, we think it's very Yeezy – and it should be! Kanye himself designed it and took eight prototypes to get it right.
Moroccan by name
Having named one of her children Moroccan, it should come as little surprise that Mariah has a Moroccan-themed room in her New York apartment, surrounded by mirrors, no less. Of course, she does. We hope she has a Monroe-style room in honour of her other child.
The disappearing TV
When Drew Barrymore isn't cosied up in bed with her cats watching TV, she hides it behind this hanging wall art. Now you see it, now you don't.
As a self-confessed interior junkie with her own range of home accessories, we're not surprised she's come up with this Boho style solution.
Love this? Check out the star homes for sale this month.
Be the first to comment
Do you want to comment on this article? You need to be signed in for this feature