9 chic ways to tackle your coffee table decor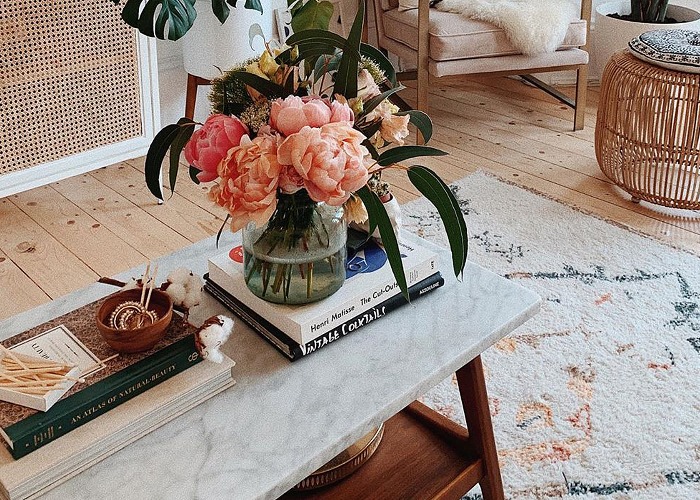 From trays to trinkets, shells and books, it's time to experiment with your coffee table decor and turn a blank canvas into a fabulous feature
Styling the centrepiece of your room can be a bit of an art when you're after more than just a vase of flowers. But it can also be the perfect opportunity to let your inner interior stylist loose.
Read more: Are you brave enough to try 2019's boldest home trend?
Coffee tables are functional and throughout their life will likely house everything from empty coffee mugs to remote controls. While these basic storage requirements are important, there's no reason why you can't add some flair to yours.
You can't go wrong with the timeless combination of candles and flowers but other welcome additions can include books, table runners, succulents and candlesticks. The limit is really only your imagination but try a mix of different textures, heights and colours to create balance.
Here are some of our favourite ways to jazz up a plain coffee table...
Go for the bold accessory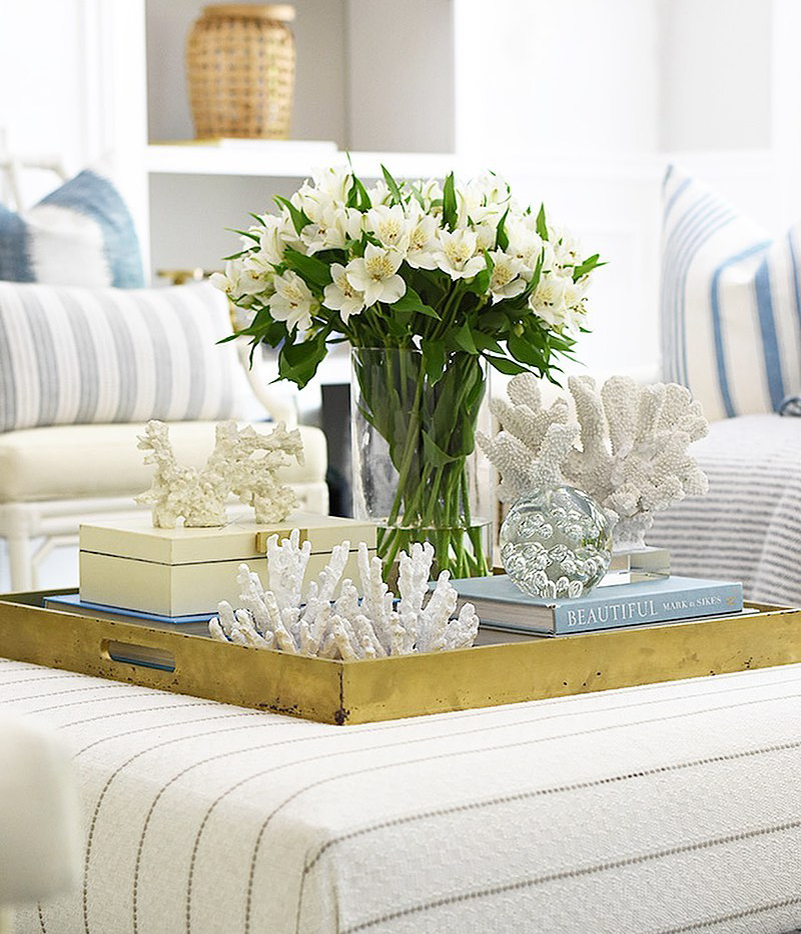 Image: @mecoxgardens/Instagram
Spark conversation with bigger table dressings such as pieces of coral. A large piece can be the star of the show in the middle, or alternatively, dot smaller chunks around to play with a variety of heights.
Get organised with a tray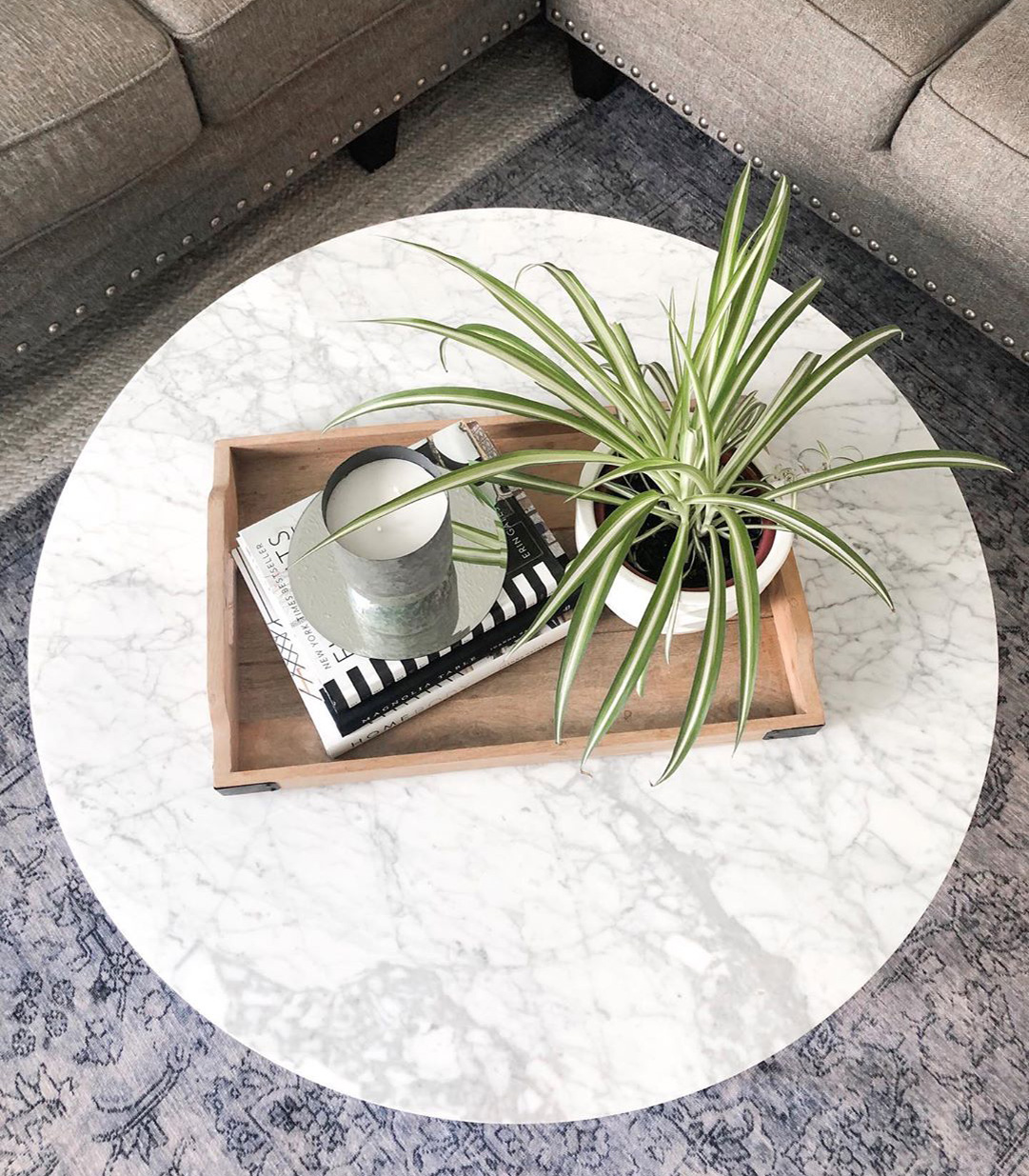 Image: @our_suburban_home/Instagram
Whether you want to display your favourite accessories or just need a place to keep your TV remote, a tray will mean that your table always looks tidy and it can also prevent wear and tear on the tabletop.
If you're struggling to make everything work together, take all your items and work within the confines of the tray. If something doesn't fit, it's time to get rid of it.
Go for a simple statement piece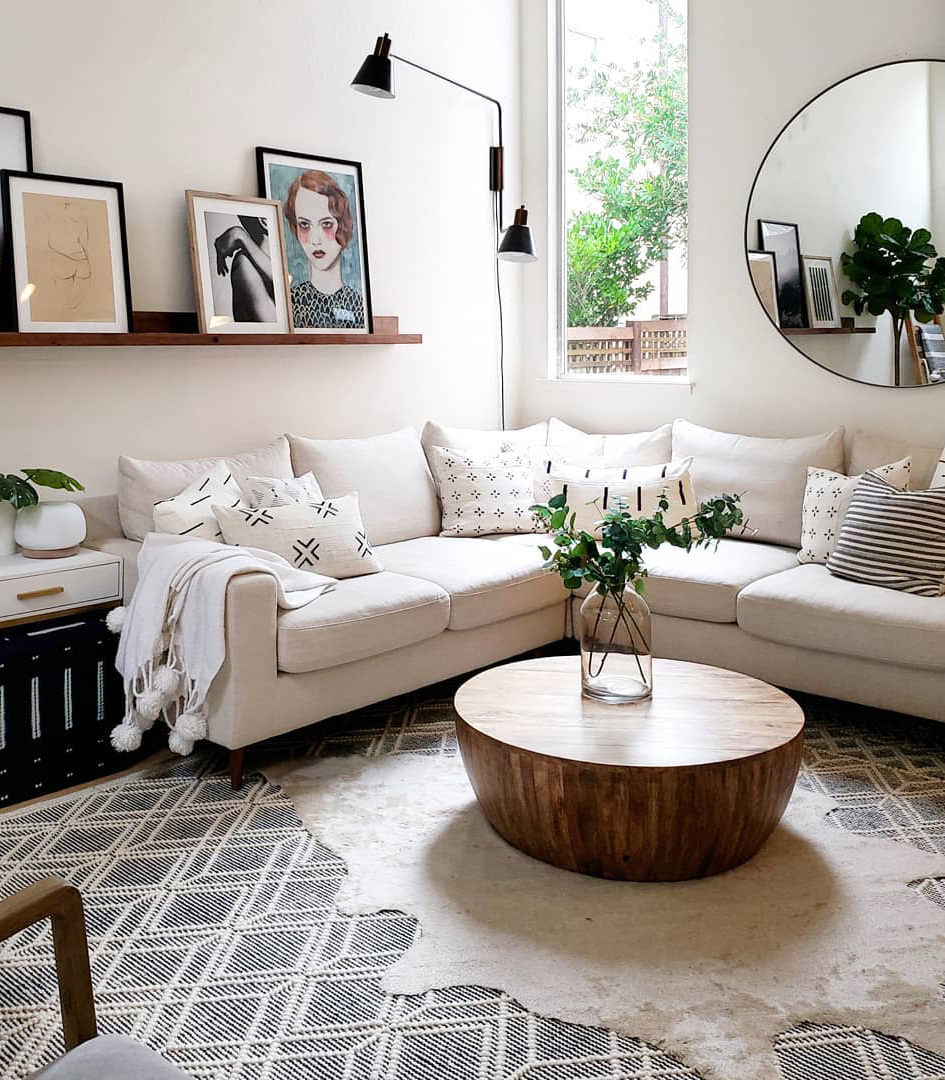 Image: @kismet_house/Instagram
If your table is enough of a style statement on its own and you don't want it to be overshadowed opt for one solitary piece in the centre of the space.
A sculpture or vase with your favourite blooms or greenery is all it takes to complete the living room for an understated but stylish look.
Go all out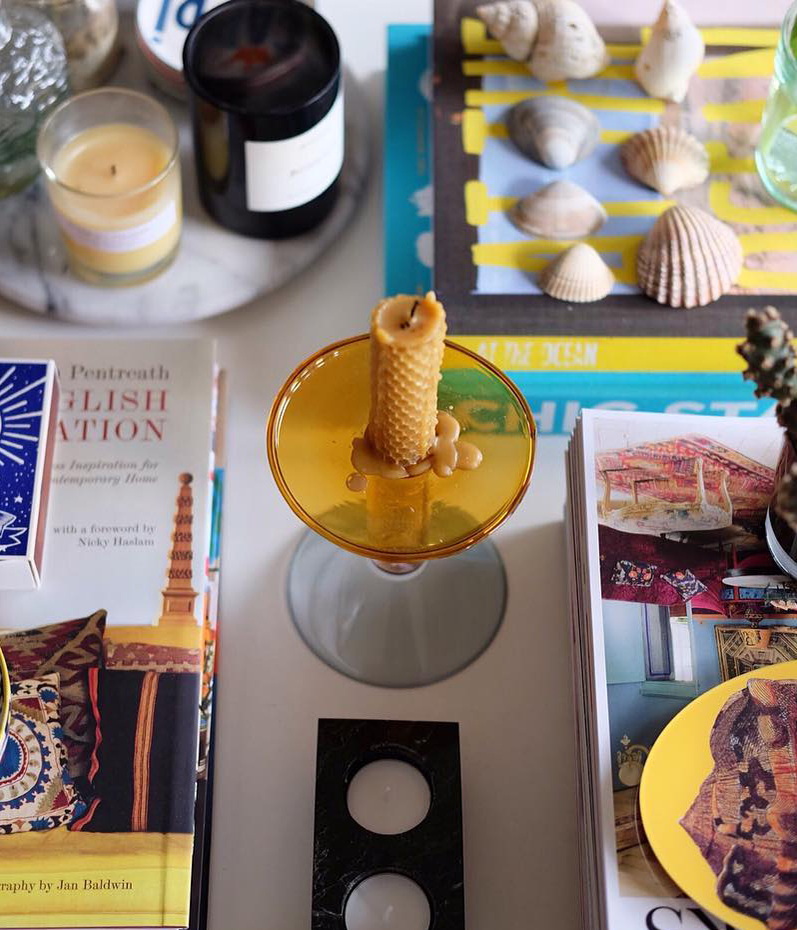 Image: @aconsideredspace/Instagram
Go for a maximalist look with bright colours and accessories. Mixing circular and square shapes plays with form but at the same time leaves you with a classic combination.
For a cohesive look make sure to keep to a colour scheme and pick some statement pieces that will really stand out against the rest of the display.
Pile up the books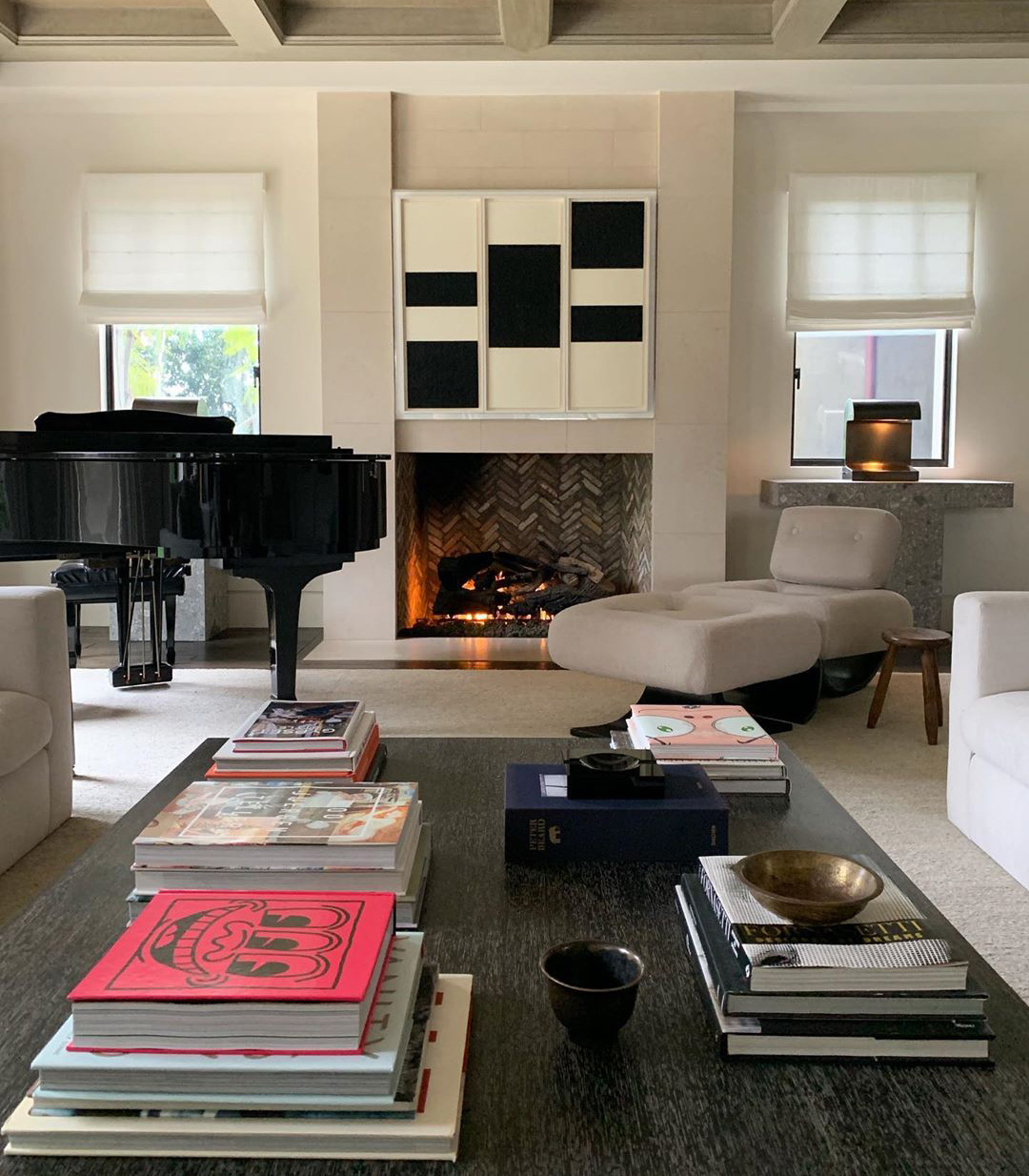 Image: @kourtneykardash/Instagram
A great accessory for your coffee table, it's best to pick books with bold text and colourful covers. Opt for glossy hardbacks with bright coloured covers or show off your personality and interests (the Chanel book is a firm favourite).
They don't have to be arranged symmetrically either; you can stack them at different heights for an effortless look and add small trinkets, just like Kourtney Kardashian has done here.
Follow the rule of three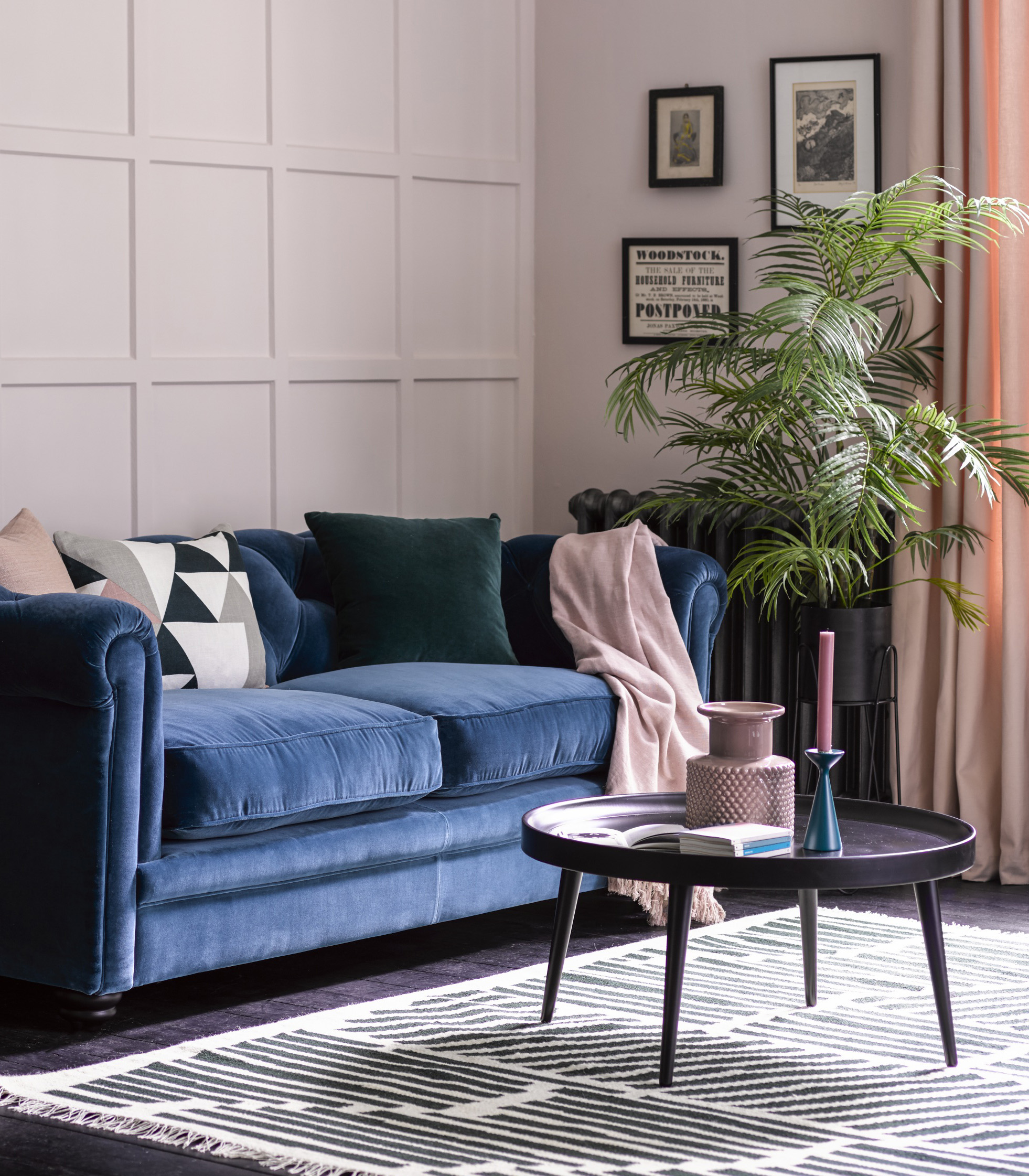 Image: Chaplin coffee table, £320 ($390, sofa.com, UK delivery only
For an easy way to get a stylish display, use a tall central object such as flowers in the centre and place two shorter items such as books or candles either side to balance it out.
They don't have to be identical items but should be similar in terms of size and height for the perfect look.
Layer it up with a runner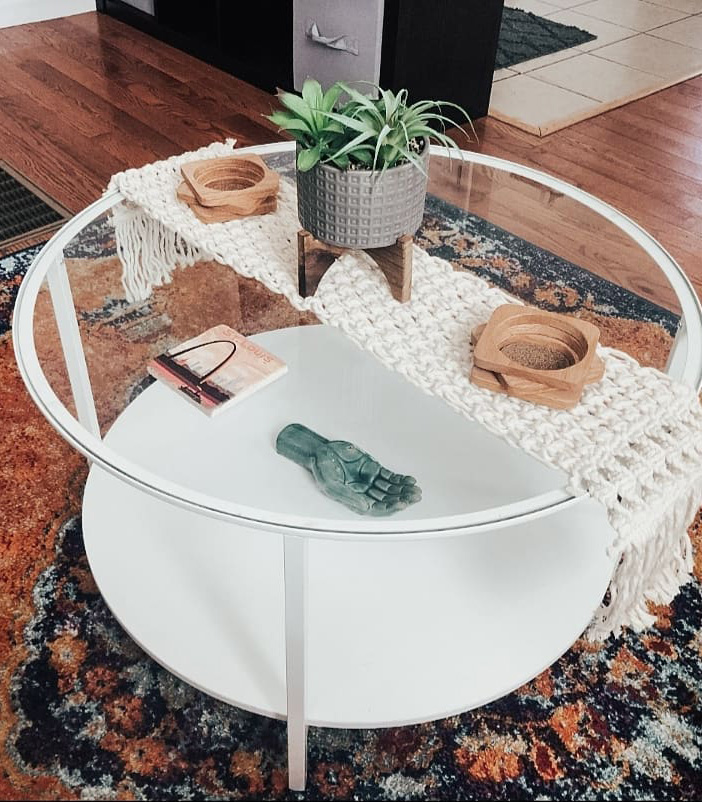 Image: @poppycottonknots/Instagram
Good coffee table decor is made up of layers and a runner makes a great foundation which you can build upon for the completed look.
For a rustic style similar to this one, go for a macrame base and stack natural materials and colours on top.
Head back to nature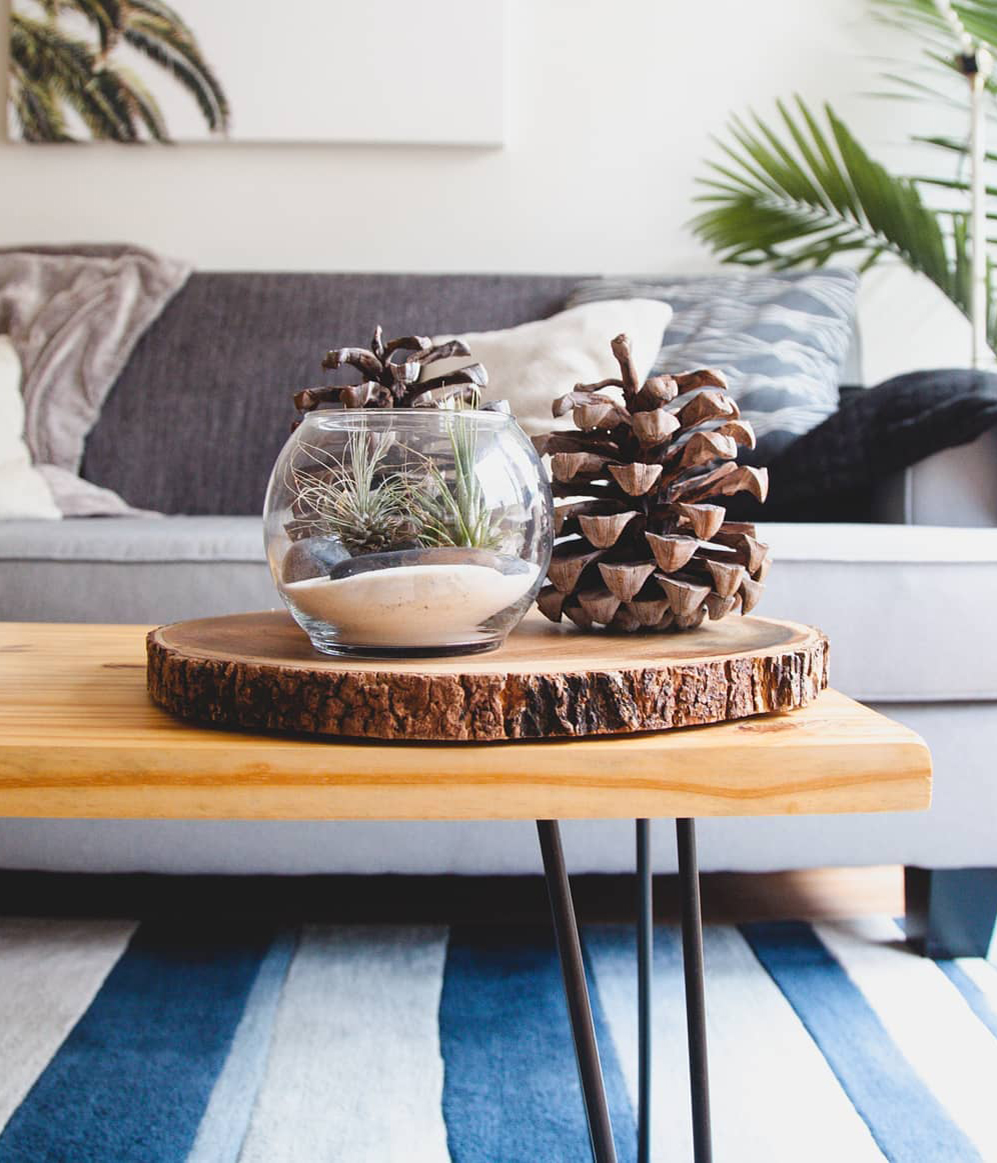 Image: @style8ites/Instagram
If you aren't keen on huge vases of flowers and colourful accessories, opt for something more natural.
A small terrarium and some pine cones can give your design a completely new lease of life without being over the top. Arrange everything on a tree trunk cutting in a similar way you would a tray.
Layer it up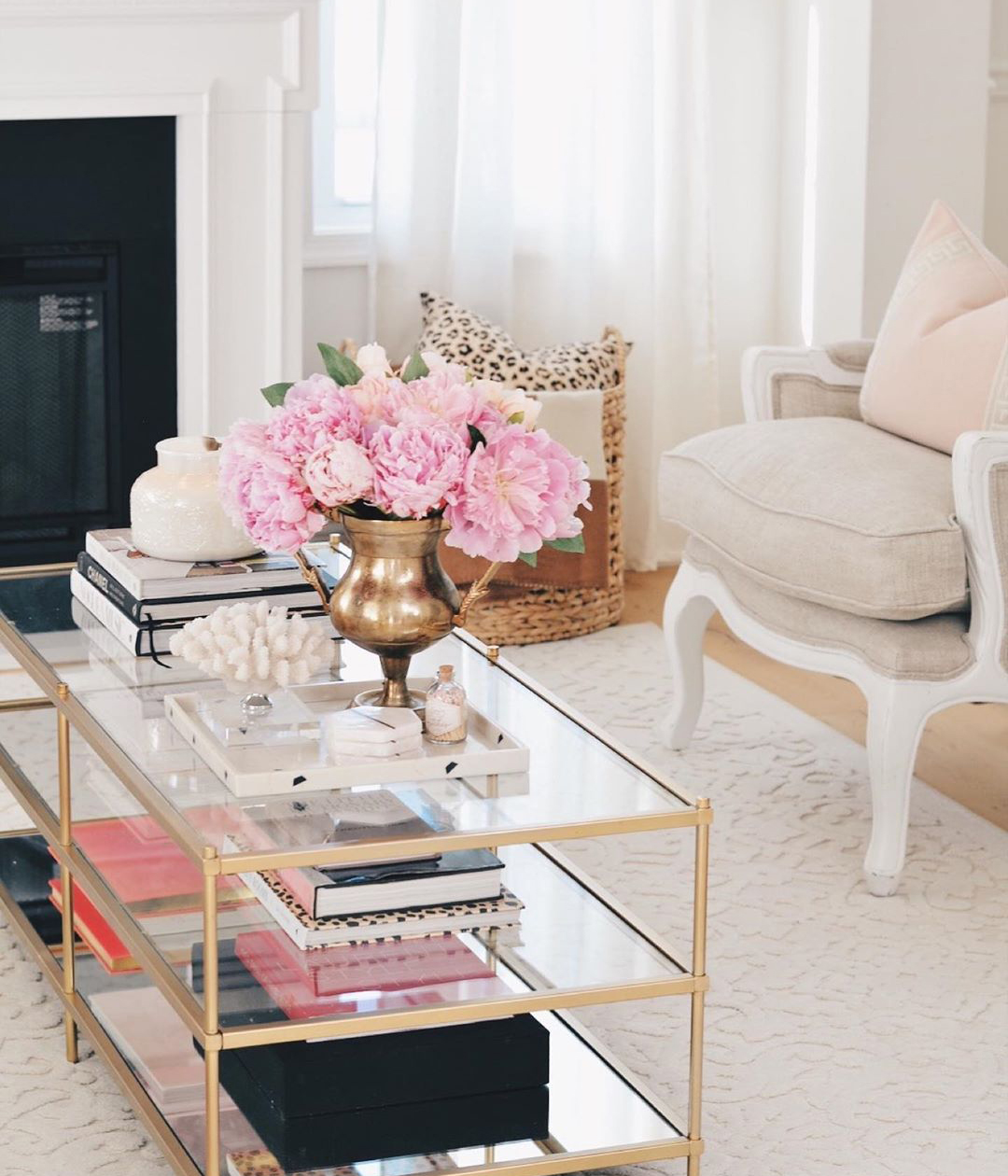 Image: @the.pink.dream/Instagram
If you have a glass table with shelves, it's not just about what goes on top, but what also goes underneath.
For a symmetrical design on the bottom, add books on one side and a lidded storage box on the other, which will add height and come in handy for storing your remotes.
With the bottom sorted, the top is up to you!
Main image: @klvhome / Instagram
Love this? Check out these...
Barn doors: The rustic trend that's sliding into homes fast
Fringing: the cowboy trend that's huge in homewares this year
Be the first to comment
Do you want to comment on this article? You need to be signed in for this feature