Three-bedroom house for sale for £1 – but it's not for the faint-hearted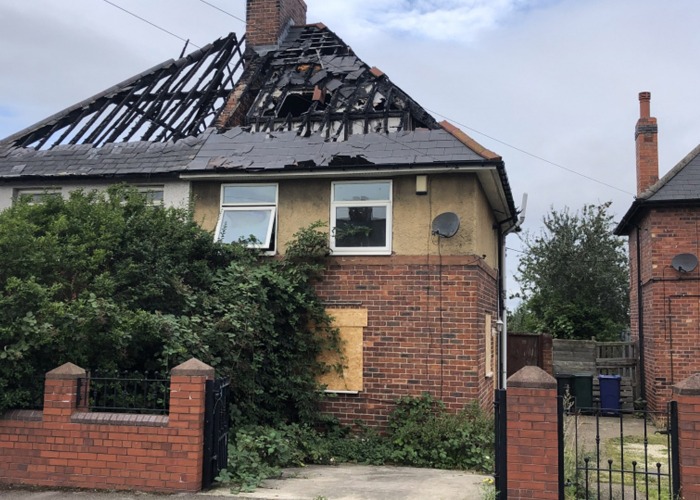 Feeling brave? You can snap up this Yorkshire property for less than a cup of coffee
A pound coin doesn't stretch very far these days, however, according to a new property listing, that's all you need to become the new owner of this family house.
Located in the town of Rotherham, South Yorkshire, it's clear to see that this semi-detached £1 house for sale is somewhat down on its luck.
READ MORE: This cottage for sale in Scotland is a bargain £5,000
Damaged by a fire last year, the crumbling roof has been left exposed to the elements, the downstairs windows are boarded up and the driveway is overgrown and unkept.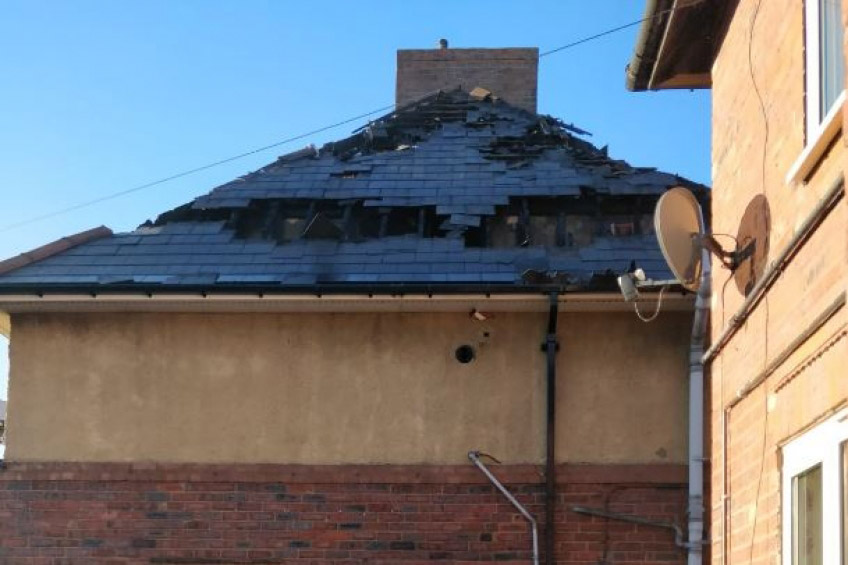 The roof is in dire need of replacement
Development potential
Nevertheless, there are some positives going for this forlorn home. Measuring 2,174 square feet, the plot has plenty of space to play with, including gardens and private parking.
While the state of the interior is unknown and likely suffering fire damage too, the floorplan offers a glimpse of the generous accommodation that could be on offer after an extensive restoration.
An ideal layout for a young family, the ground floor contains an entrance hall, sitting room and kitchen, while the first floor houses three spacious bedrooms and a bathroom.
A bargain buy?
The property is being sold at auction by Mark Jenkinson & Son, with a guide price of £1. Listed with no reserve, the house could be a real steal for someone with a little imagination and some development experience.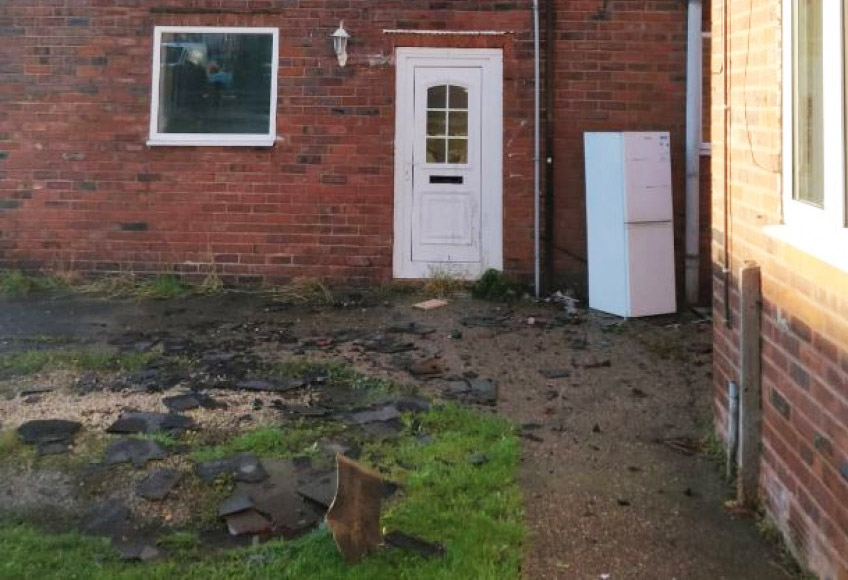 While it's seen better days, the property comes with an ample garden
It's clear that time and money will be needed to bring this property back to life, but whether it's returned to a family home or a new property is built in its place, a buyer could stand to make a decent return, especially when the average semi-detached house in Rotherham goes for £138,758.
Before you sign on the dotted line though, it's always a good idea to get a property surveyor to assess the site to avoid any nasty surprises down the line.
Enjoy a challenge? Check out the full auction listing before the house goes under the hammer on the 22nd October.
READ MORE: Britain's smallest detached house comes with a hefty price tag
Images: Mark Jenkinson & Son
Be the first to comment
Do you want to comment on this article? You need to be signed in for this feature