This is how you should decorate your home according to your star sign
Searching for a fresh dose of interior inspiration for 2020? It's written in the stars
Home décor feeling a little lacklustre? As we get into the swing of a fresh new year – and decade – now is the perfect time to give your interior a new lease of life.
If you're unsure where to start, shift your gaze to the stars. Whether you're an astrological aficionado or a staunch sceptic, you might just be surprised by what your home décor horoscope reveals.
Wayfair has worked with pro astrologers Francesca Oddie and Sally Kirkman to show you how to decorate your interior according to your star sign's key character traits and personality.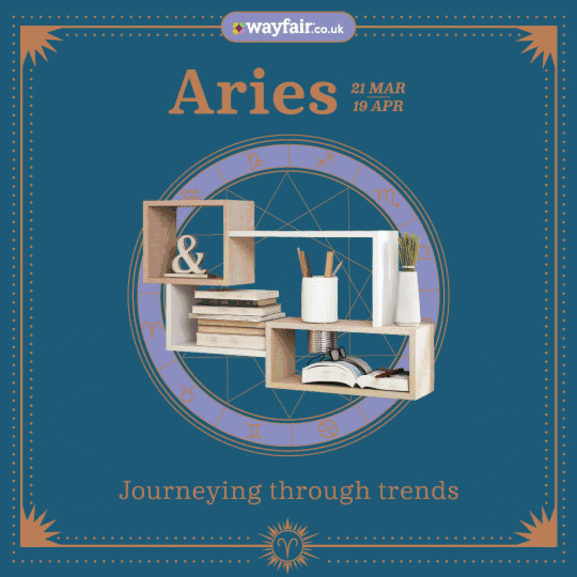 "Star signs tell you a lot about your personality, but they also contain hidden knowledge when it comes to home décor. Each sign comes with its own colour palette, and your planet, element and zodiac symbol also help to reveal more and more information", says Sally Kirkman.
Here are their top tips for creating a harmonious space that always feels like home...
Aquarius (20 Jan - 18 Feb)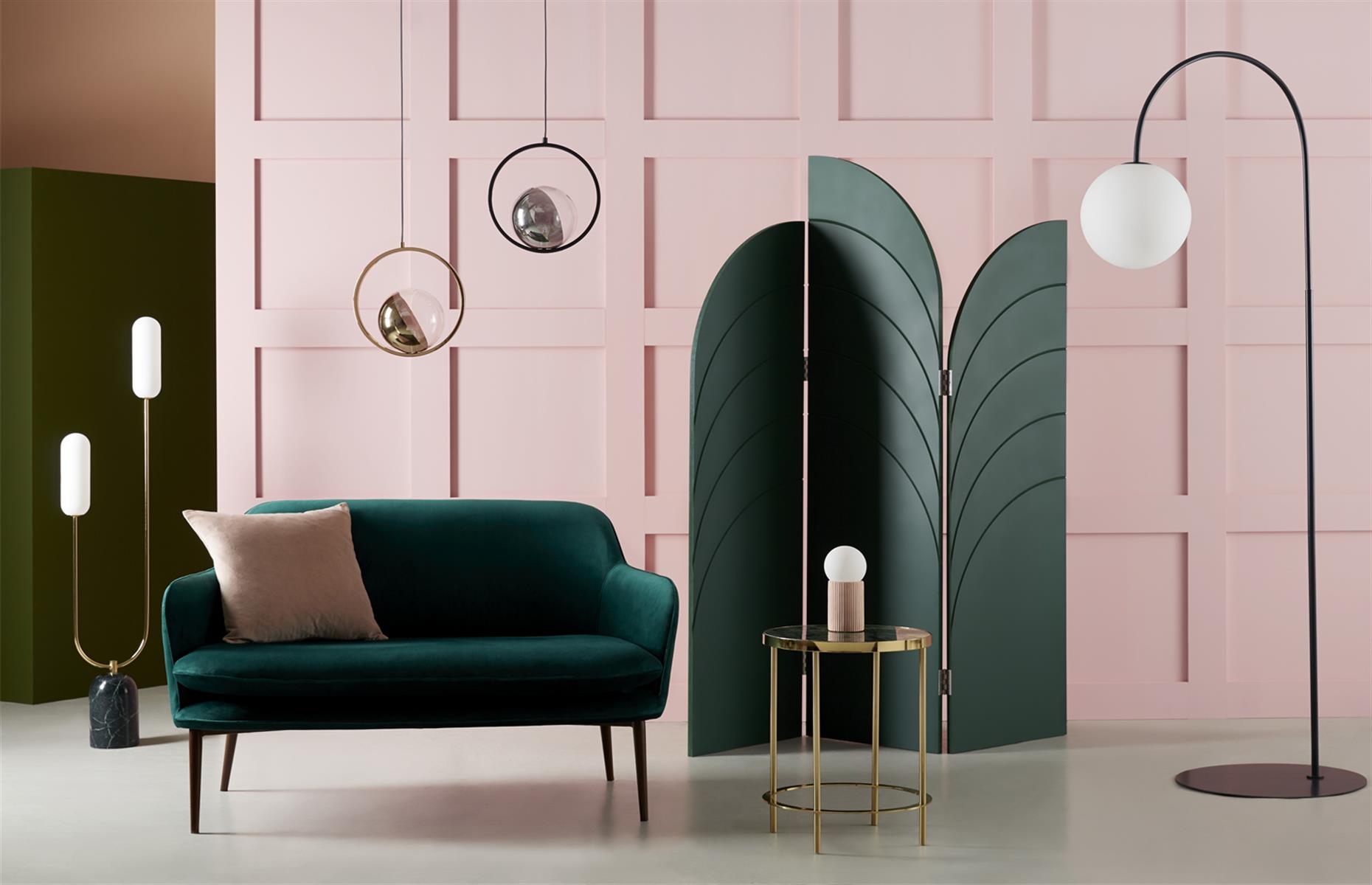 Image: House Of
When it comes to homeware, Aquarians aren't afraid to march to the beat of their own drum. From geometric prints to Art Deco furnishings like these light fixtures from Houseof, look for unique pieces that will stand out from the crowd and give your interior that extra wow-factor edge.
Traditional schemes and antique pieces just don't make the cut for most Aquarians – instead, it's all about chrome finishes, glass and the latest home tech gadgets to streamline modern life in 2020.
Pisces (19 Feb - 20 Mar)
Image: H&M
Cool, calm and collected, for this water sign, home should be a zen-like space to retreat to after the hustle and bustle of the daily grind. When you're planning your interior layout, tranquillity should be first and foremost in your mind.
In the living room, opt for soft lighting, neutral hues and plenty of gentle textiles, as well as luxurious furnishings that lend themselves to relaxation, like a chaise longue. In the bedroom, pile on natural bedding, linen sheets and throw pillows to create an indulgent sanctuary.
Aries (21 Mar - 19 Apr)
Image: Wayfair
Fiery, curious and always open to trying new things, adventurous Aries are known to flit between the latest homeware trends and aren't afraid to start over with a blank slate.
Thanks to their typically impulsive natures, Aries tend to accumulate belongings so space-efficient storage is essential for whipping your interior into shape. Pops of gold, yellow and crimson across furnishings and accessories could help ignite your creativity.
Taurus (20 Apr - 20 May)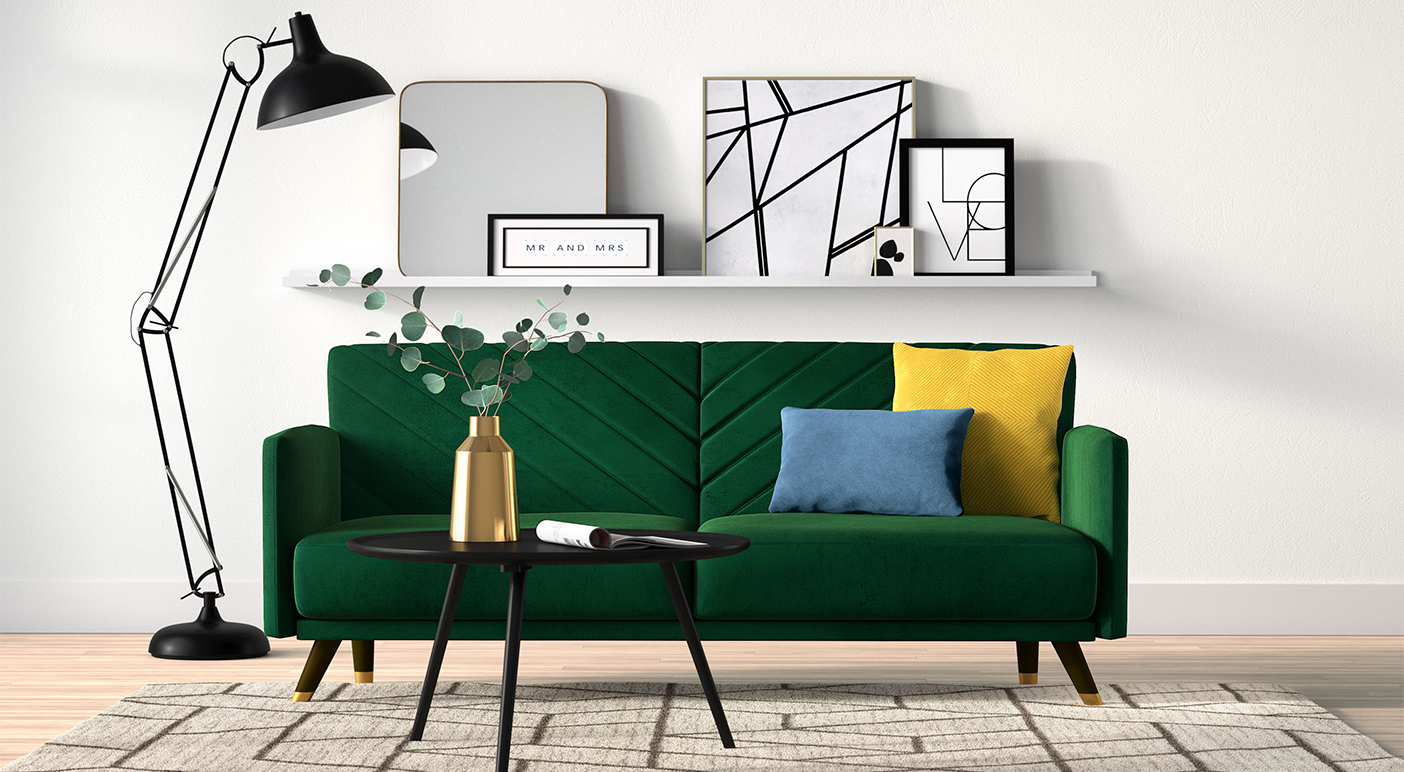 Image: Wayfair
From luxurious velvet sofas to gold-gilded accessories and elegant lighting, a true Taurus is all about indulgence. While you have a keen eye for lavish homewares, texture matters to you too – there's nothing you like more than being surrounded by a soft throw and some sumptuous cushions.
A sign with plenty of balance, Taureans also have an infinity with earthy colours and botanical décor – a collection of stylish pot plants could be the perfect way to offset all that glitz and glamour.
Gemini (21 May - 20 Jun)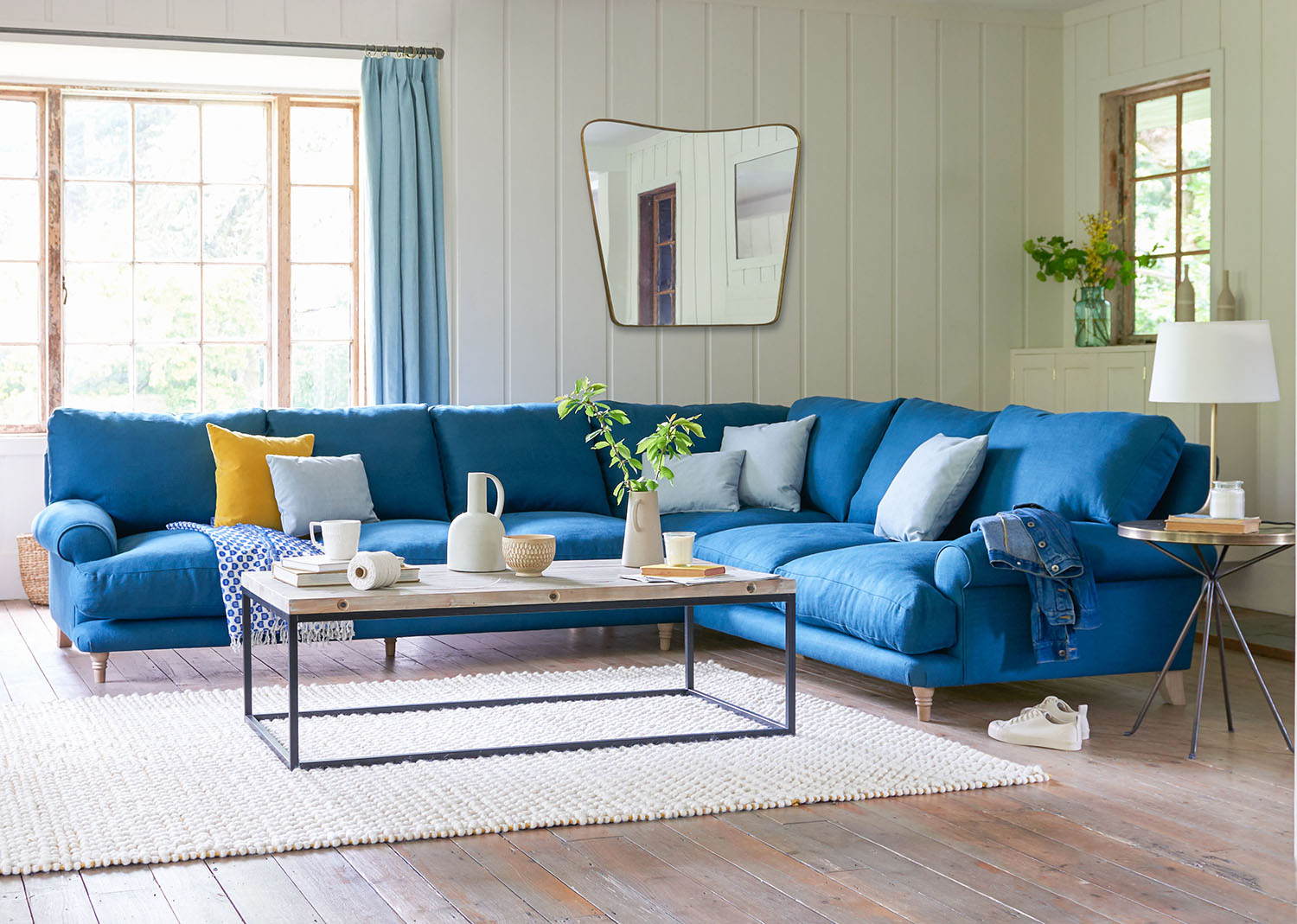 Image: Loaf
Perpetual social butterflies, most Geminis crave airy open schemes with plenty of square footage for entertaining – if you have the space, a corner sofa is the perfect investment for hosting all your friends and family.
Interior feeling a little claustrophobic? Add a mirror or two to amp up the light levels and you'll be amazed by the difference it makes. Constantly having second thoughts, versatile furnishings like extendable tables are a Gemini's best friend, while bookshelves are essential for quenching that thirst for knowledge.
Cancer (21 Jun - 22 Jul)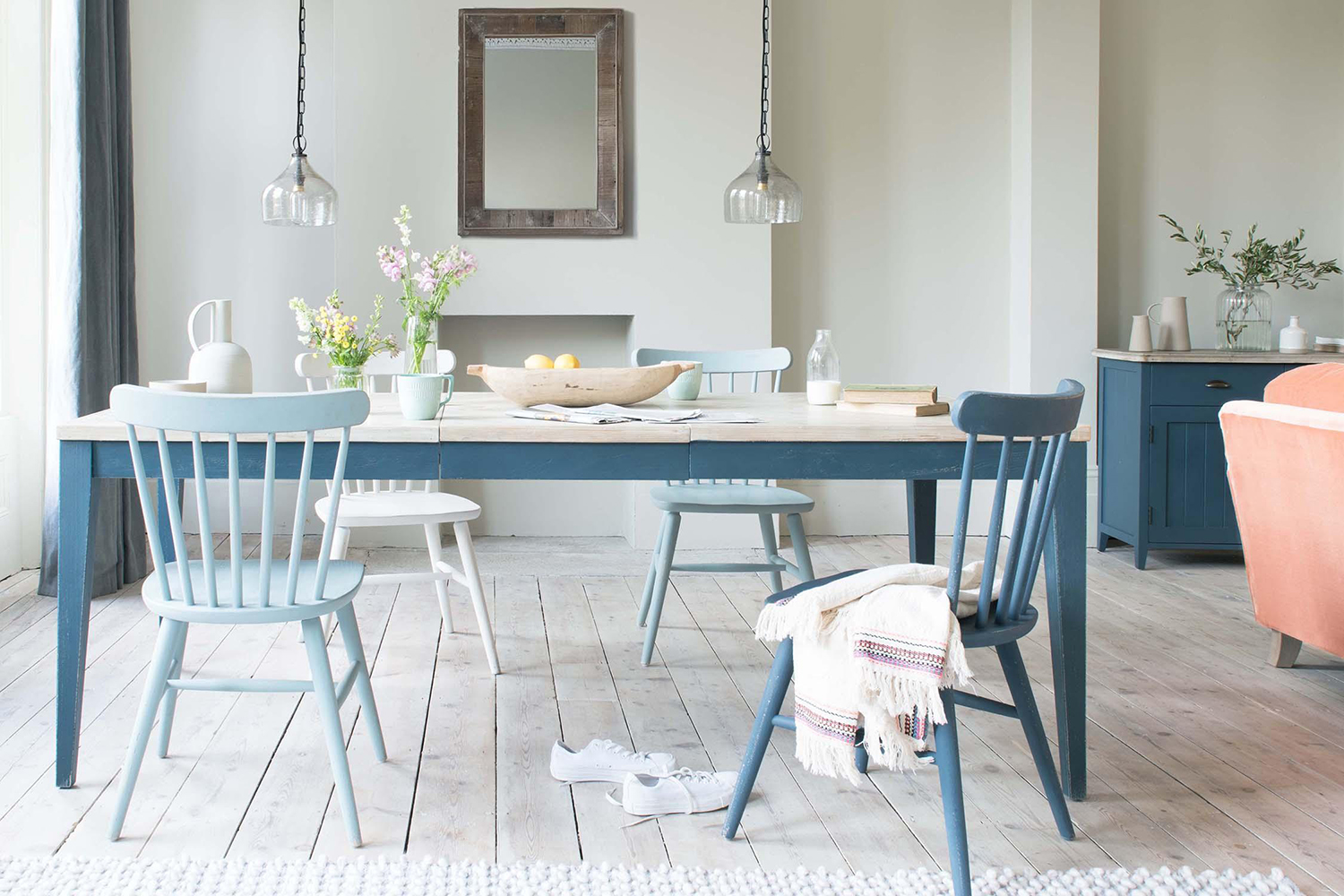 Image: Loaf
For Cancerians, the homebodies of the zodiac, a warm and welcoming interior is essential. From treating friends and family to home-cooked meals served in matching crockery to building cosy nooks with snug blankets and scatter cushions, it's all about creating a homely, comfortable living space.
We may be entering a new decade, but you're still yearning for the past. Channel that nostalgia with coastal-inspired décor across your home – exposed wood grains and soft blue hues are bound to soothe.
Leo (23 Jul - 22 Aug)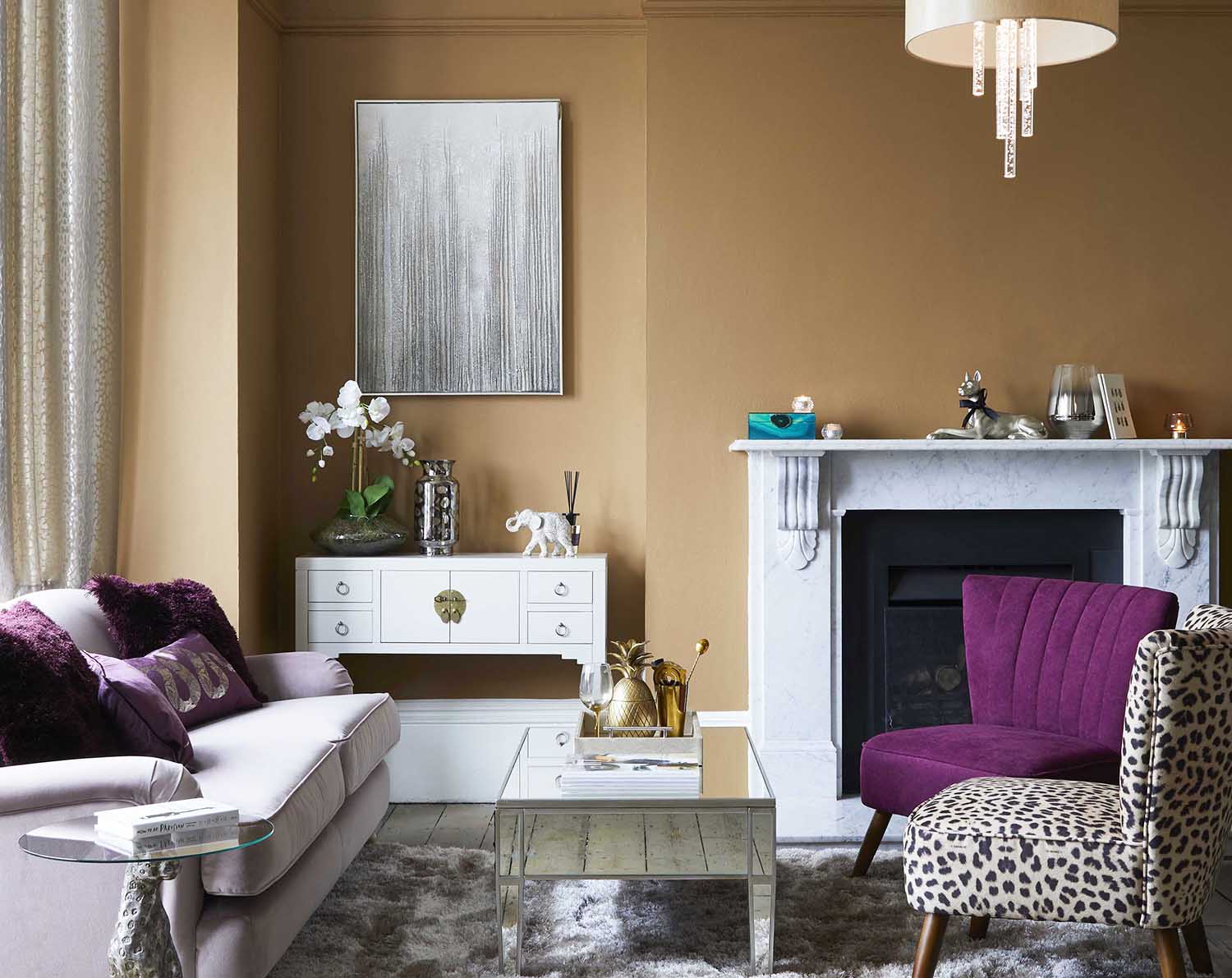 Image: Dunelm
For this sociable fire sign, bright colours are your best friend and you'll most likely feel at home surrounded by oranges, reds and plums, paired with a few pops of gold accessories for good measure. Animal print is an essential interior ingredient for you too – the perfect excuse to splash out on that leopard-print chair you've been eyeing up.
Naturally, the fireplace is the main focal point of a Leo's living room and there's nothing you love more than hosting friends and family around the glowing hearth.
Virgo (23 Aug - 22 Sep)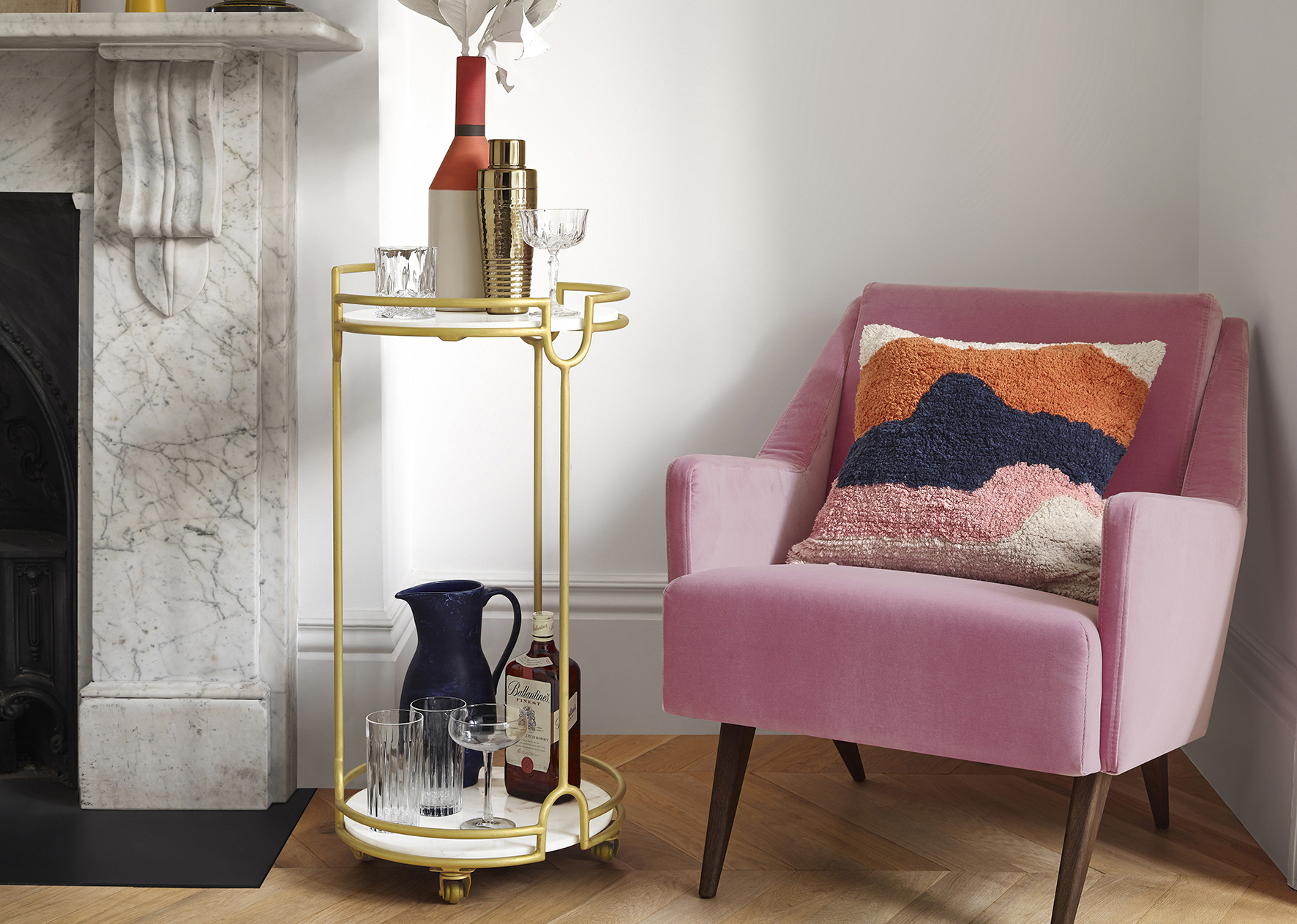 Image: Swoon
Organisation is at the heart of a Virgo's interior décor style. Everything has its place in your well-kept home – you likely prefer sleek lines and practical pieces, from bar carts to hallway storage units and streamlined coat racks.
Caring in nature, you're more likely to be a pet owner and with an array of smart home tech out there to keep your property spick and span, 2020 might just be the year you bring home a four-legged friend if you haven't already.
Libra (23 Sep - 22 Oct)
Image: Sweetpea and Willow
A sophisticated star sign with an eye for delicate, beautiful furnishings, a Libra's home is likely to be filled with blush pinks, soft blues and subtle greys.
In the bedroom, you'll find no shortage of opulent touches, from a king- or queen-sized bed to an elegant chandelier or a spacious wardrobe. You're a firm believer in the art of accessorising and have a particular penchant for candles, art and fresh flowers.
Scorpio (23 Oct - 21 Nov)
Image: John Lewis
Privacy is of the utmost importance to a Scorpio, so intimate interior spaces will likely make you feel at ease. If you have an open-plan home, try hanging curtains to zone off an area and or use gothic-style furniture on casters as a flexible room divider.
While typically enigmatic, a Scorpio's passionate side shines through with scented candles, luxurious textures like velvet and satin and a perpetually stocked bar.
Sagittarius (22 Nov - 21 Dec)
Image: Jungalow
With a yearning to see the world, Sagittarians are known for their wanderlust and their homes tend to reflect their globetrotting nature. New shelves and frames to show off all those trinkets from your travels are an essential buy for 2020.
You love to blur the line between indoors and outdoors, so accessorise those Moroccan-style prints and wall-hangings with plenty of real and faux foliage.
Capricorn (22 Dec - 19 Jan)
Image: Orchid Furniture
Typically praised for their strong work ethic and ambition, a Capricorn's love of structure is often evident in their highly organised home.
Quality matters to you and you'd much rather spend your money on well-crafted antiques that have stood the test of time. 2020 could be the year to splash out on a grand desk or a regal bookshelf for your home office, however, when it comes to downtime, creature comforts like a soft leather sofa are equally prized.
Image: KennaSatoDesigns/Etsy
Be the first to comment
Do you want to comment on this article? You need to be signed in for this feature