Eight spring DIY jobs that could save you thousands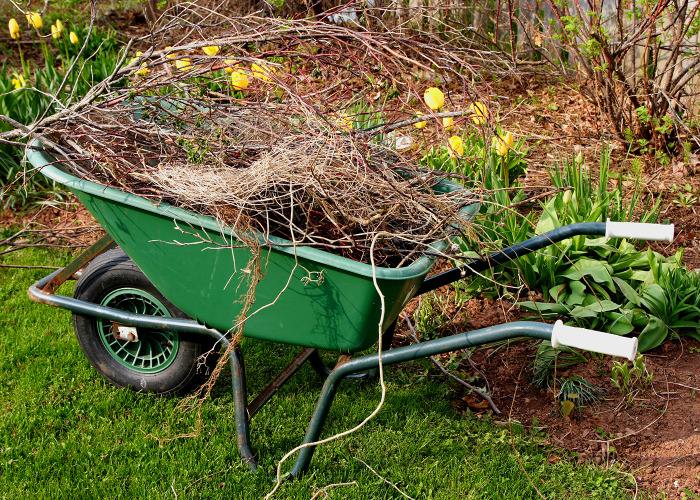 As the new season arrives, spend a little time getting your home in order and reap the benefits further down the line
With spring in the air and summer on the horizon, we can almost smell the barbecues from here.
But before you get too carried away with the promise of longer days and warmer evenings, it's time to give your home and garden a little care and attention.
READ MORE: Weekend DIY jobs that make a big difference
Tradesperson comparison site HaMuch.com has highlighted the spring jobs you need to do now to help ward off costly home repairs that will eat into your fun fund further down the line.
Check your pipes
As we edge into a new season, it may be tempting to cast off your thermals and put winter firmly out of your mind, but before you do, it's worth checking if the colder months have caused any lasting damage to your pipes.
Pipe cleaning kits and solutions can solve some of the most common plumbing problems and are relatively cheap to pick up from DIY stores, or you can pay a professional to do the job for around £80.
Don't want to fork out? It's a small price to pay when you consider the most basic blockage removal will cost upwards of £100, while if you need to replace a new system, you'll be looking at thousands.
Repair roof tiles
Small repairs to roofs are not expensive (starting from as little as £100) but ignore a loose tile or damaged fixture at your peril as remedial costs can quickly snowball. Substantial roof repairs can rise to around £300, while a full tile replacement could come in at a staggering £4,000.
Fix fencing
Storms, high winds and relentless rain can wreak havoc on your fencing in the winter. If you need to replace a fence panel or post it will cost around £20 a piece, while if you leave it until the whole fence needs repairing, it could put you out of pocket by as much as £900.
Clear your gutters and downpipes
With falling leaves and winter sludge, gutters and downpipes can easily become blocked. It's well worth getting them cleaned professionally each year as it costs as little as £5 per metre for minor blockages, while if you need to replace a gutter or downpipe you'd be looking to pay in the region of £30 per metre or £25 per metre respectively.
Refresh the patio and decking
Outdoor areas like patios and decks are usually pretty durable but they do still require some maintenance. For as little as £15, you can pick up specialist cleaning materials, or for a touch more hire a cleaner. Let nature take its course though and you could be looking to pay £1,500 for a new patio and £800 to replace decking.
Reinforce brickwork
Like your roof, your home's external brickwork can be hit hard in the winter. Pointing can be damaged by the freezing and thawing process, which can lead to serious issues if untreated.
If repairs are required, you should seek the help of a trusted tradesperson. For £20-£30 per square metre you can have your bricks repointed, which is a lot cheaper than the bill you'd be faced with if you left it until your whole house needed treating, which could cost in the region of £1,000-£1,500.
Spruce up the garden
Tending your garden over winter is not quite as appealing as it is in the warmer seasons. Spend £50 or so at the start of spring on some maintenance materials and you can give it a decent spruce up for the sunnier months ahead.
However, leave it to run riot until you have no choice but to get a gardener in and you'll need to pay around £50 per hour for what's sure to be at least a few hours' work.
Protect paintwork
On the outside of your home, paint acts as the first line of defence against the elements, while inside it can help protect your home from the wear and tear of everyday life.
Though a crack may not seem like a major issue, if the paint begins to flake then it will leave your home's structure exposed to damage. Retouching small areas can cost as little as £35, while if you need to get the decorators in, you'll be paying up to £400 per room.
Tarquin Purdie, Founder and CEO of HaMuch.com, says: "With these tips, you should find a good balance between DIY jobs you can handle yourself and the smaller jobs that require a bit of budget for a skilled tradesperson. But by keeping on top of them and catching them in the early stages, you'll end up spending a few hundred pounds, rather than thousands."
READ MORE: The ultimate DIY hacks
Main photo: Verena Joy / Shutterstock
Be the first to comment
Do you want to comment on this article? You need to be signed in for this feature