How to get plants and flowers delivered to your front door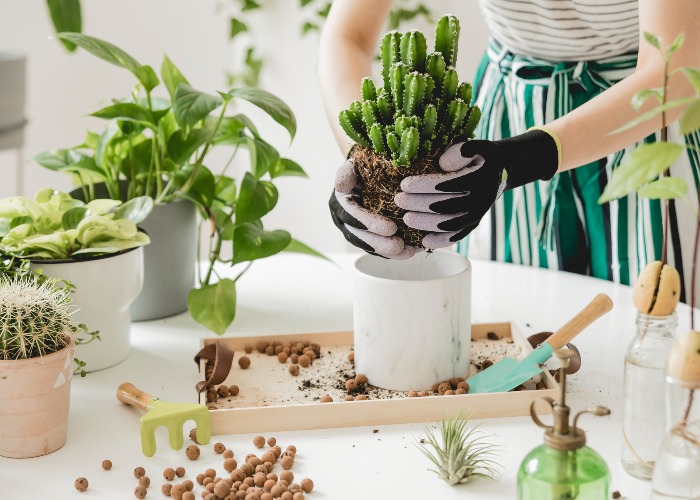 Want to spruce up your garden or add a little greenery to your home without the trip to the garden centre? Get your hands on plants, flowers and seeds without leaving the house
With much of the population still staying inside, many homeowners are flexing their green fingers and filling their house with plants.
While most nurseries and garden centres are open now, you don't necessarily need to leave the house to create a tranquil oasis of greenery.
Various garden centres are offering contact-free delivery options across the UK, allowing you to source all the supplies you need straight to your door.
Crocus
This national garden centre is a handy one-stop-shop for flowers, bedding plants, shrubs and house plants, as well as a wide selection of tools and accessories.
Plus, their website has plenty of seasonal inspiration if you're having trouble deciding which blooms will best liven up your garden during quarantine. The standard delivery fee is £5.99 or less for seed and bulb-only orders.
Crocus is currently operating a daily limit on orders, so head to their website bright and early to load up your wheelbarrow. They are currently shipping orders within three weeks.
Dobbies Garden Centres
Offering a wide array of products for your horticultural needs, Dobbies Garden Centres are all now open but expect them to be busy and social distancing measures will be in place. Luckily, the online store is still delivering across the UK.
From roses, shrubs and bedding plants to garden tools, outdoor furniture and barbecues, they're fully stocked with everything you need to makeover your outside space for the warmer days ahead.
Expect delays of up to a week on orders, with free delivery on orders over £29. For purchases below £29, delivery is £4.95. For more information, visit their website.
Shrubland Park Nurseries
Whether you're keen to create a vegetable garden or simply brighten up your outdoor space with a few bright blooms, this family-run operation based in Suffolk stocks an impressive selection of seeds, bulbs, plants and shrubs.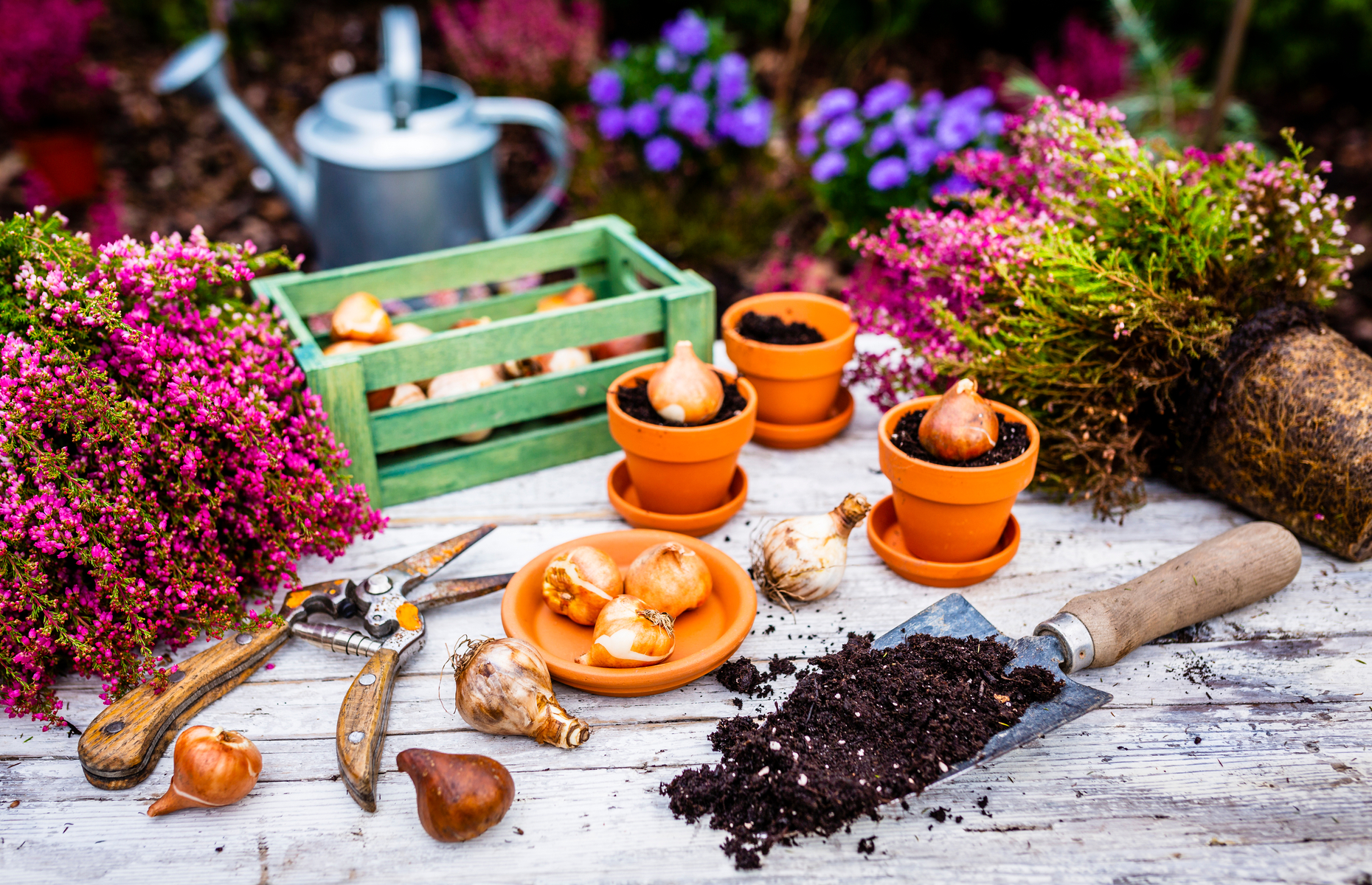 Their free click and collect service is running and they are also providing a delivery service. This is free for some local addresses on orders over £15 – see their website for details.
For deliveries further afield in the UK, delivery costs range between £2 and £10, depending on your location and what's in your basket.
Patch plants
A London-based online company offering a wide array of house plants and some outdoor greenery, Patch is the perfect (virtual) place for newbie gardeners – or those who've been less than successful in their previous green-fingered endeavours.
Their user-friendly website is a goldmine of plant-care nuggets and allows you to pick out your foliage based on size, room and light level.
Patch is running a contact-free delivery service via its website with a minimum order value of £30. For orders under £50, there is a £5 fee.
The company says that delivery lead times are slightly longer than usual, however, you do have the useful option to select a convenient delivery slot at the checkout.
Beth Chatto's Plants and Gardens
Beth Chatto's online shop is a thriving hub for plants, shrubs, grasses and flowers for all areas of your garden. The easy-to-navigate website is divided into useful sub-sections for plants that like to live in sunshine, damp areas or shade – useful for the novice gardener!
The shop is accepting online orders with a minimum six-plant order, while current delivery times are within two weeks.
For orders under £200, there's a delivery charge of £9.95 for homes in England, Wales and Scotland. For the full list of fees, head to their website.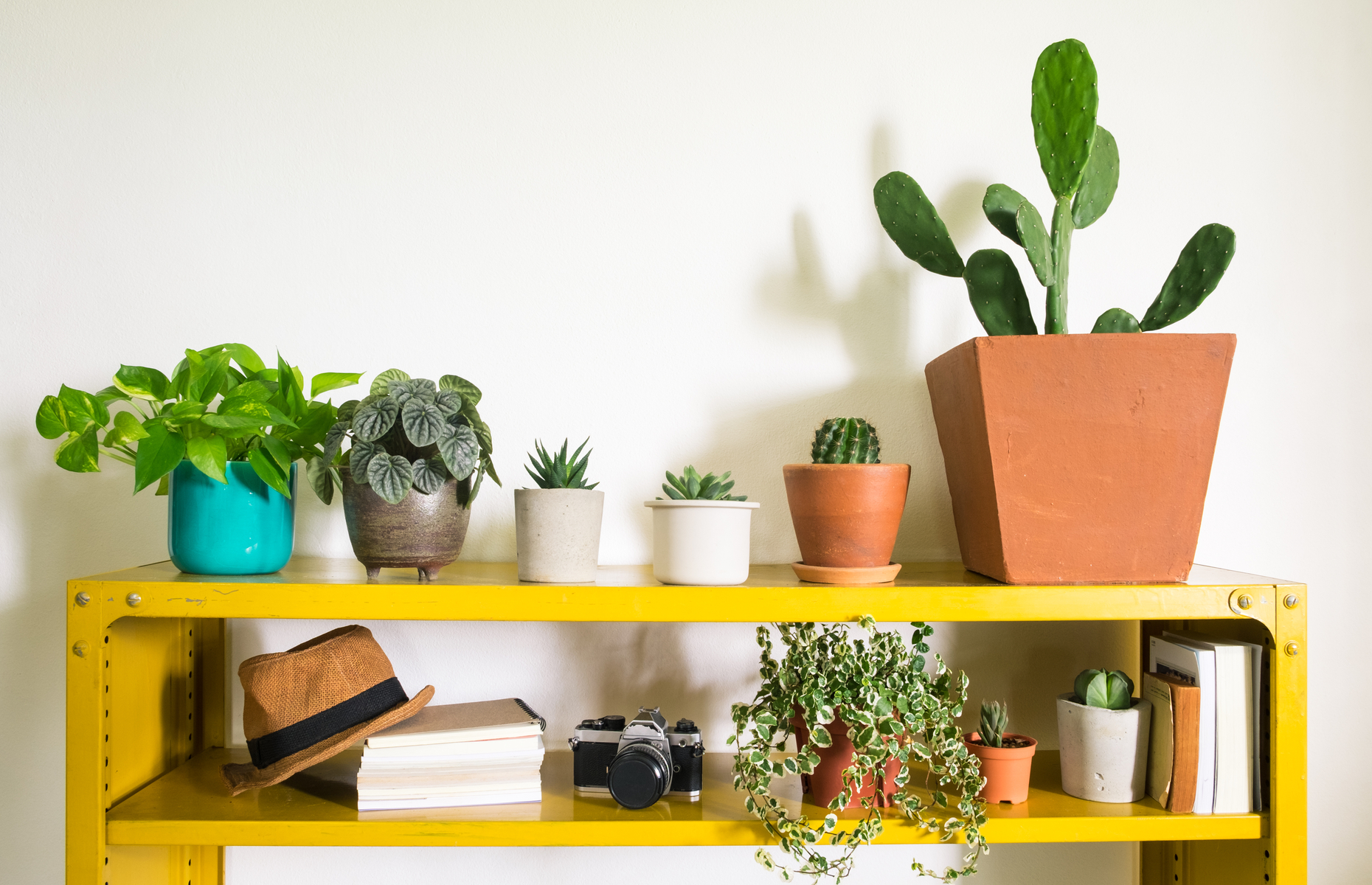 Fibrex Nurseries
There's never been a better time to support a family-run company, like Warwickshire-based Fibrex Nurseries.
You can choose from a colourful array of flowers and foliage, from pelargoniums to geraniums, hibiscus and ferns – ideal for attracting pollinators like bees. Plus, there's a stunning selection of conservatory plants if you're keen to exercise your green-fingered talents indoors.
The nursery is still supplying blooms on a mail-order basis, with the option of ordering via Fibrex's website or over the phone. Delivery costs for plants start from £4.95, with increasing fees for larger orders.
Garden Store Online
The Garden Store Online offers no end of gardening goodies, from plants, bulbs and seeds to essentials like compost, fertilisers and tools.
You can also pick up a range of garden furniture and barbecues – perfect if you want to make the most of the spring sunshine in your garden.
The online store is running a contact-free delivery service via their website. Standard delivery is £5.95 for orders under £50 and free for purchases over £50.
Kitchen Garden Plant Centre
If you're using your free time on lockdown to cook up a storm in the kitchen, the Kitchen Garden Plant Centre is the perfect place to track down all the herbs you need.
From sweet pineapple mint to delectable barbecue rosemary and spicy oregano, these Gloucestershire-based growers have got your culinary needs covered.
To get your hands on a batch of locally-grown herbs to liven up your garden or kitchen windowsill, visit their website. The flat rate for delivery is £8 and there's a 10-day delivery time frame on orders.
READ MORE: Easy gardening hacks to take the graft out of growing
Featured image: Followtheflow / Shutterstock
Be the first to comment
Do you want to comment on this article? You need to be signed in for this feature