8 common hot tub accidents – and how to avoid them
New research shows hot tub insurance claims have almost tripled over the past year. Here's how to stay safe in your home spa
They may seem like the height of alfresco living, but hot tubs run the risk of spilling over into expensive insurance claims unless you take some simple safeguarding steps.
READ MORE: Real home cinemas, spas and garden bars people have actually built
According to recent research from home insurer Aviva, accidental damage claims for hot tubs were up 188% during lockdown.
Reasons given for claims range from birds pecking holes in covers to engagement rings ripping linings – and even out-of-control grass strimmers bursting tubs. Bizarrely, some hot tubs have even been stolen from gardens.
Claims for belongings dropped into or over the side of hot tubs are also up 213% over recent years, with precariously placed mobile phones the most common culprit.
These figures follow reports that sales of UK hot tubs were up 1000% in 2020 as we spent more time than ever at home.
Kelly Whittington, property claims director for Aviva says: "While it's great that people are enjoying themselves at home, we'd encourage them to take care when using and storing their hot tubs, as well as being cautious with anything used around them.
"As our data reveals, a short lapse of concentration can easily lead to an unfortunate incident.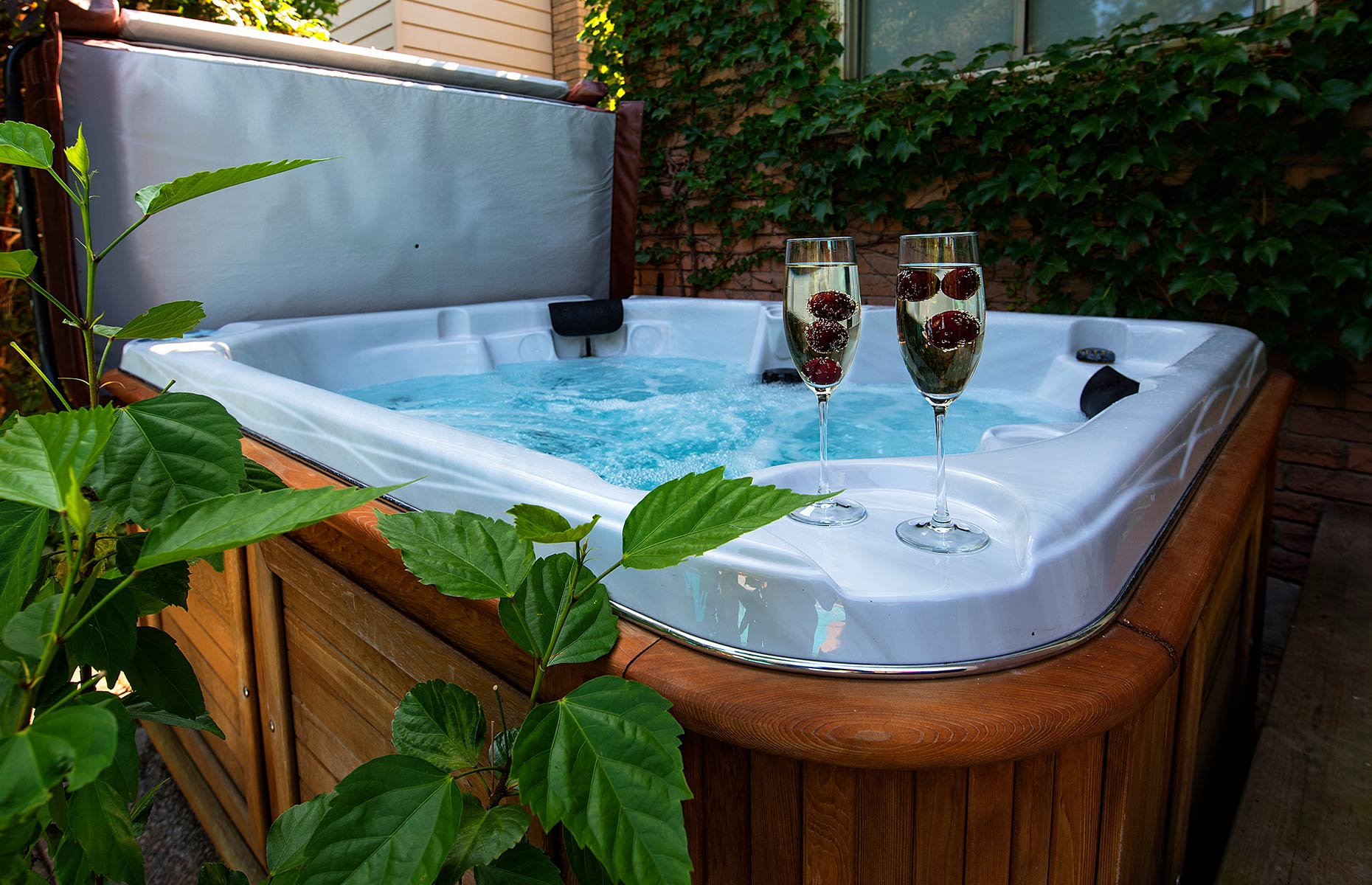 "Now is also a good opportunity for people to review their home insurance, to make sure it meets their needs. Accidental damage cover is an optional add-on with many policies and can provide peace of mind against those moments of misfortune."
We've rounded up the most common accidents and some easy steps you can take to help ensure your leisurely dip doesn't lead to a costly claim.
1. Take off the bling
Watches and rings not only run the risk of accidentally puncturing your hot tub, but water damage to expensive items could really spoil the moment. Remove all your jewellery and store it a safe distance from the tub before getting in.
2. Easy does it
Installing handrails will make getting in and out of your hot tub a lot easier, helping prevent slips and saving items from falling into the water. Non-slip maps placed just outside the tub are also a good idea.
Remember, things get very slippery when wet, particularly if you've had a Prosecco or two.
3. Take a screen break
You may want to document your indulgent dip to share with friends and family over social media, but you won't feel too smug with a water-logged phone. Leave the tech at a safe distance.
4. Be careful with tools
It may seem unlikely, but Aviva says it has received claims for hot tubs damaged by spades, strimmers and screwdrivers, so think before you place garden tools nearby. Be careful when using machinery and appliances close to the tub too, including barbecues.
>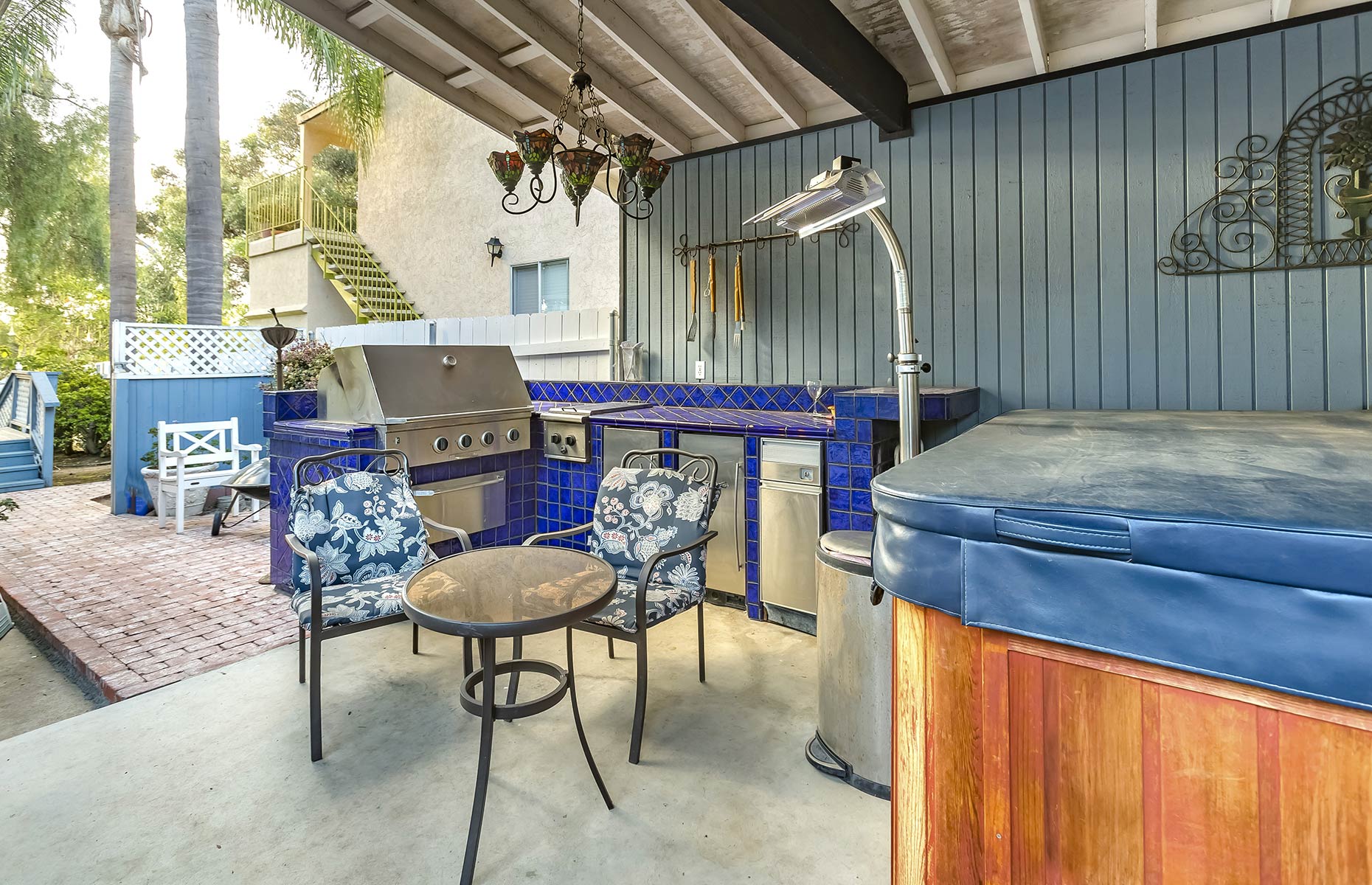 5. Choose the right spot
The position of your hot tub is important – you may want to be within easy access of the kitchen for top-ups, but it's more important to consider nearby potential dangers. Falling parasols and glass panes from greenhouses have led to claims in the past.
6. Aftercare
Make sure you clean your tub's filters regularly to minimise the risk of any pipe blockages. It's also important to dry your tub properly before storing it in a shed or garage to prevent mould and mildew. Insurance policies don't tend to cover you for wear and tear or mechanical failures.
7. Under lock and key
It's not unheard of for hot tubs to be stolen from gardens, so if it's not going to be used for a while, store it somewhere safe and secure.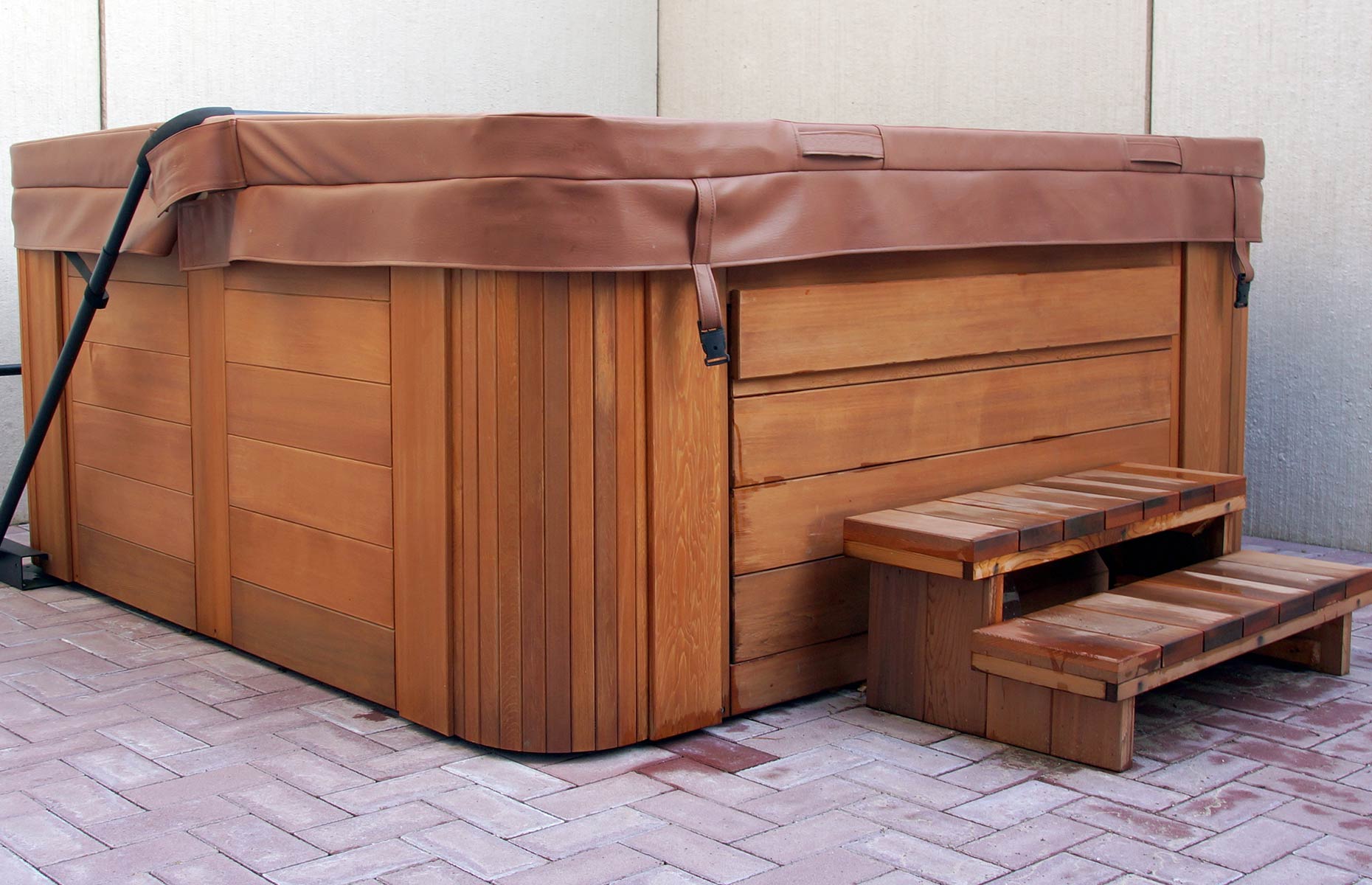 Check there are no nails or sharp edges that might catch on inflatable parts before storing and also consider whether any vermin may be able to get in and cause damage as this is often an exclusion on insurance policies.
8. Review your cover
Not all home insurance policies include 'accidental damage', so check with your insurance provider to get an idea of what your cover extends to – and also check whether there are any limits for items stored in gardens and outbuildings.
A burst hot tub isn't fun at the best of times, but realising you're not insured for it will really turn on the waterworks.
READ MORE: Garden rooms that are better than your house
Featured image: Artazum / Shutterstock
Be the first to comment
Do you want to comment on this article? You need to be signed in for this feature