Roofer near me? How much a roofer costs in the UK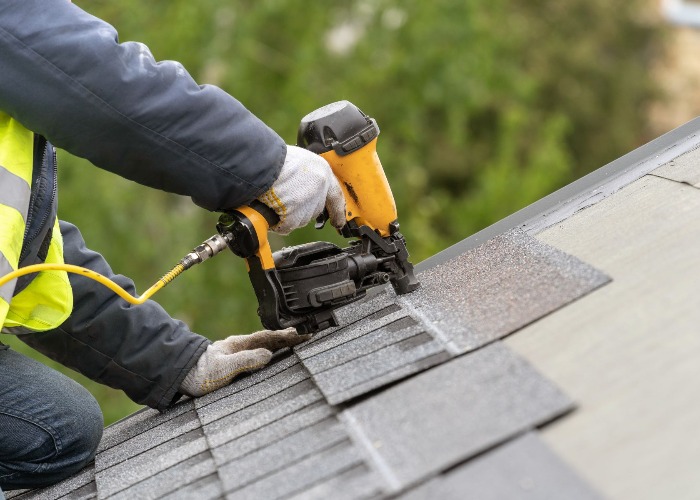 Icy spells and winter storms wreaked havoc on your home? From broken roof tiles and leaks to blocked gutters, here's what you can expect to pay for a roofer
Unless you have a side hustle as a superhero and are nimble-footed enough to scale buildings, you're probably going to need professional help when work is required on your roof.
READ MORE: How much a handyman or woman costs in the UK
The problem with roof repairs is that sometimes even the experts will require scaffolding to access your roof, which can mean something small like a couple of slipped tiles can cost a lot of money to repair.
For this reason, it can be tempting to put off getting the work done, but it's worth bearing in mind that leaks caused by a couple of slipped tiles can quickly turn into a property nightmare and cause a lot of damage inside your property unless they are fixed quickly.
Plus, your home insurance is unlikely to cover any such damage if the problem was caused by a lack of maintenance, although if it's caused by something like a fallen tree you may find your policy will protect you.
Because of this, it's a good idea to think about addressing any roof issues before they turn into a more costly fix further down the line.
Worth the investment
If you're constantly encountering problems with your roof it might be time to think about biting the bullet and replacing it. But bear in mind if you repair or replace more than 25% of the building envelope and 50% of the roof itself, you will need building regulations approval.
The good news is that if you do go ahead and carry out substantial repairs, it should pay off in the long run.
According to data from estate agent comparison site GetAgent.co.uk, a roof renovation should add more value to your home than it costs.
It crunched the numbers based on information from Hiscox, Nationwide, Household Quotes, Bella Bathrooms, Checkatrade, My Builder and My Job Quotes and found that a roof overhaul added approximately 3.1% to a property's value.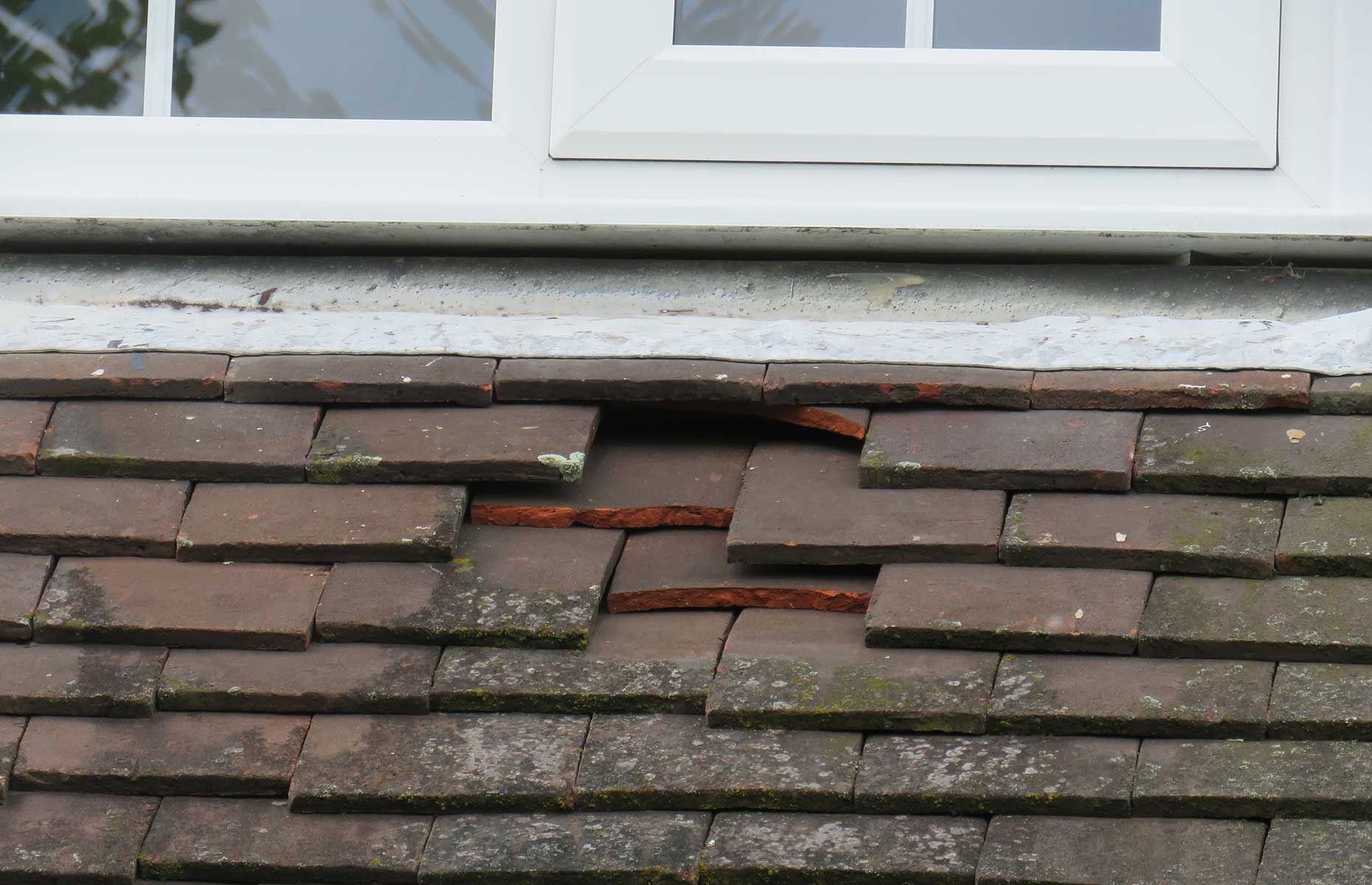 Using house price data from Gov.uk, it estimated that this would lead to a £7,893 increase in a home's value, so after taking into account the average roof renovation cost of £5,500, the work would leave homeowners ahead by £2,393.
If you're planning to sell your home in the near future, it could also be a huge selling point, according to a study by Compare My Move.
The removal comparison website analysed internal data to work out the biggest property concerns among buyers searching for surveyors and found roof issues were right up there.
Its study found that roofing was in joint second place among buyers' worries, with 14.9% saying it was an issue that concerned them.
Average costs for a roofer
The big question if you need work on your roof is how much it will cost to hire someone. According to tradesperson marketplace HaMuch, the average cost of a roofer across the UK is £29 per hour or £207 per day.
Rates vary between regions, with costs towards the higher end in London, as is the case with many other tradespeople. Here you can expect to pay an average of £37 per hour and £228 per day.
In the northern city of Manchester the average is lower, at £27 per hour and £199 per day, while down south in Brighton it's £29 per hour and £212 per day.
For the average homeowner it can be tricky to work out how long a job will take, so HaMuch has also put together some average costs for certain roofing jobs.
| | |
| --- | --- |
| Job details | Estimate |
| Stripping old tiles and replacing with new tiles on a four-bed, two-storey detached house | £6,600 |
| Stripping old tiles and replacing with new tiles on a two-bed bungalow | £4,500 |
| Installing a flat roof on a 4m x 4m conservatory | £1,200 |
| Repairing a chimney | £200 |
| Fixing a leak on the roof, replacing at most six tiles | £200 |
| Fitting one or two air vents on a roof | £240 |
| Replacing six broken standard tiles | £100 |
| Replacing gutter | £150 |
| Replacing fascia and soffits | £200 |
| Replacing flashing and leadwork | £600 |
| Site visit to inspect the health of a roof | £200 |
It's always a good idea to contact at least three roofers to get quotes and especially if it's a large job, many will come out for free to give you a detailed estimate.
READ MORE: 10 problems you'll face fixing up an old house
Featured image: brizmaker / Shutterstock
Be the first to comment
Do you want to comment on this article? You need to be signed in for this feature