Handyman near me? How much an odd-jobber costs around the UK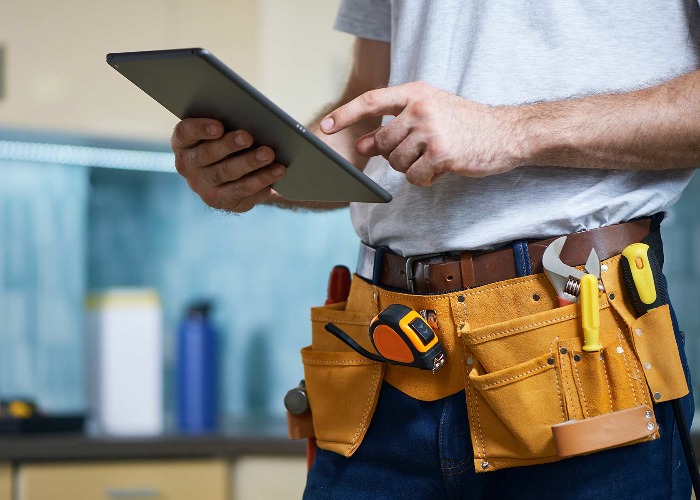 Lacking the time or know-how to tackle DIY around your home? A good handyman or woman will be able to help with a range of odd jobs – here's what it'll cost you
Since the pandemic began, we've seen countless plucky homeowners using the extra time indoors to makeover their properties.
READ MORE: World's worst design and DIY mistakes
But for every anecdote about someone adding thousands to their property's value, there's a less inspiring story of someone who's actually devalued their home by taking on a project they didn't have the skills for.
This can be especially problematic if you're planning to sell your home anytime soon – a recent study by GoCompare Home Insurance found that botched DIY work was a big no-no for buyers.
Unfinished building work and a property in a poor state of repair both made it onto the insurer's list of the top 20 turn-offs for potential buyers.
According to GoCompare Home Insurance's Ryan Fulthorpe: "Unfinished building work or botched DIY can be expensive to put right and can detract from a property's value and saleability."
Jack of all trades
The good news is that many of the jobs commonly put off by homeowners lacking DIY skills can easily be tackled by a competent handyman or woman.
And unlike many other tradespeople, who are specialists and are often either unwilling or unable to take on anything outside of their specialty, handymen and women are generalists so they can normally tackle a wide variety of jobs.
As an added bonus, most are skilled in one of the most hated household tasks – assembling flat-pack furniture.
According to a study of 1,986 ex-couples by MyJobQuote.co.uk in 2020, this was the job most likely to lead to divorce, with 78% of the former couples polled admitting to having argued about it.
A study by DIYs.com earlier this year had similar findings, with assembling flat-pack furniture topping the list of tasks that the pool of almost 2,000 people surveyed found 'most infuriating'.
Other tasks that odd-jobbers can tackle include decorating, hanging shelves and minor plumbing work.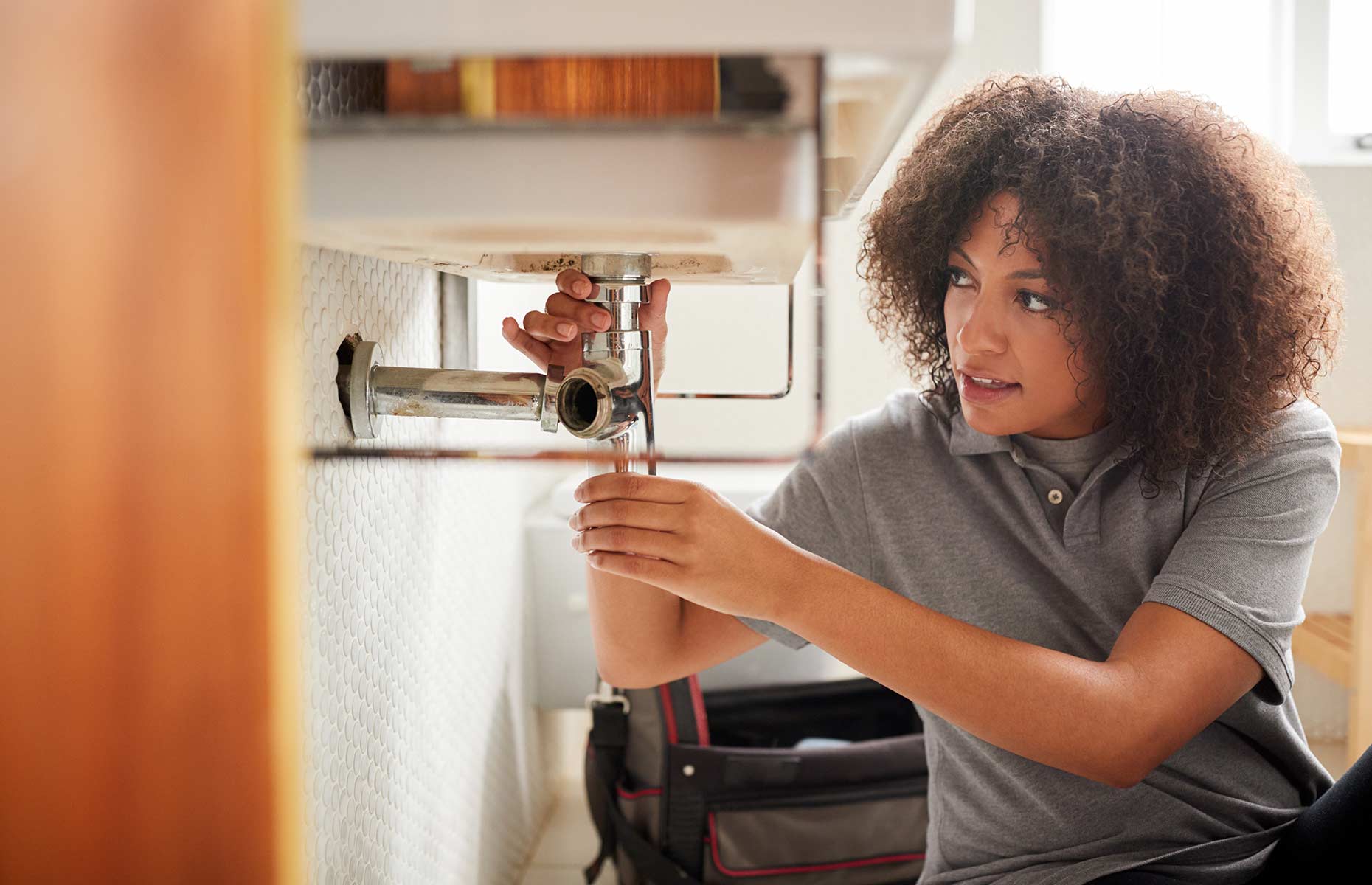 Average costs for a handyman or woman
According to Checkatrade, the average cost of hiring a handyman or woman around the UK is £20-30 per hour. This figure tallies up with data from tradesperson marketplace HaMuch, which puts the average cost at £26.80 per hour.
The tradesperson listing site has put together a list of the average costs of some of the other most common household tasks carried out by handymen and women:
Household jobs

Average time
taken

Average cost,
plus VAT
Flat-pack furniture assembly
2-4 hours
£70
Put up eight basic shelves in living room
4-8 hours
£200
Paint woodwork (skirting boards and door in 4m x 4m room)
3-5 hours
£95
Picture and mirror hanging
1-2 hours
£45
Put up curtain rail
1-2 hours
£45
Minor electrical work
1 hour
£60
Minor plumbing work
1 hour
£60
Regional rates
As with most things, rates vary considerably around the country. In London, for example, HaMuch has the hourly average at £33, while in the northern city of Manchester it's £24 and down south in Brighton it's £27.
According to the HaMuch figures, the average day rate around the UK is £189. As with the hourly rates, this is higher in London at £220; in Manchester the average is £181 and in Brighton it's £212.
Most handymen and women will have a minimum call-out fee that's more than an hour's work though, so it's a good idea to wait until you have more than just one small job that needs tackling to make sure it's cost-effective.
If you have a lot of jobs that need doing, you might be able to negotiate a discounted day rate with a handyman or woman.
READ MORE: Amazing real home makeovers: before and after
Image: Kostiantyn Voitenko / Shutterstock
Be the first to comment
Do you want to comment on this article? You need to be signed in for this feature