Planning permission: new right to vote on house extensions in your area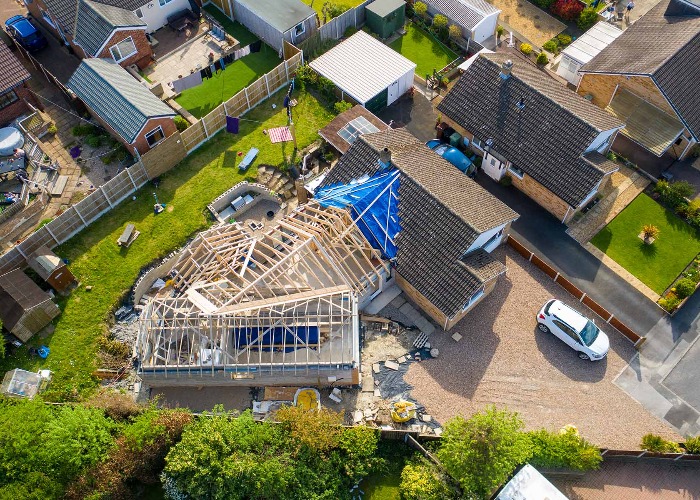 New planning reforms would give residents a say on home extensions and other developments in their neighbourhood
In a major change to policy over traditional planning routes, the Communities Secretary Michael Gove has announced that residents will be able to vote on local developments that could affect them.
READ MORE: 10 projects you can do without planning permission
The announcement, which came as part of the Queen's Speech on 10 May, has been nicknamed 'Street Votes'. It follows backlash against reforms announced by Gove's predecessor, Robert Jenrick, in which councils would have effectively been forced to accept new-build developments in designated areas.
While Gove's announcement backtracks on this and gives more control to communities, some say it will do little to stem the housing crisis and help the government meet its target of building 300,000 new homes per year by the middle of this decade.
Talking to BBC Radio 4's Today programme, Gove said there was little point hitting the target if the homes were "shoddy, in the wrong place, don't have the infrastructure required, and are not contributing to beautiful communities."
Street Votes system
The new Street Votes system, which comes as part of the government's Levelling Up and Regeneration Bill, would allow residents to have referendum-style votes on new-build developments and comment on the size and style of neighbours' extensions.
The Department for Levelling Up, Housing and Communities says the bill, which is due to have its second reading in the House of Commons in June 2022, would ensure new development is "shaped by local people's democratic wishes, improves environmental outcomes, and occurs with neighbourhoods very much in mind."
Applied in the right way, it could build up confidence in local communities that they have control over the development of their area, helping them block projects that would have an unnecessarily negative impact on their neighbourhoods.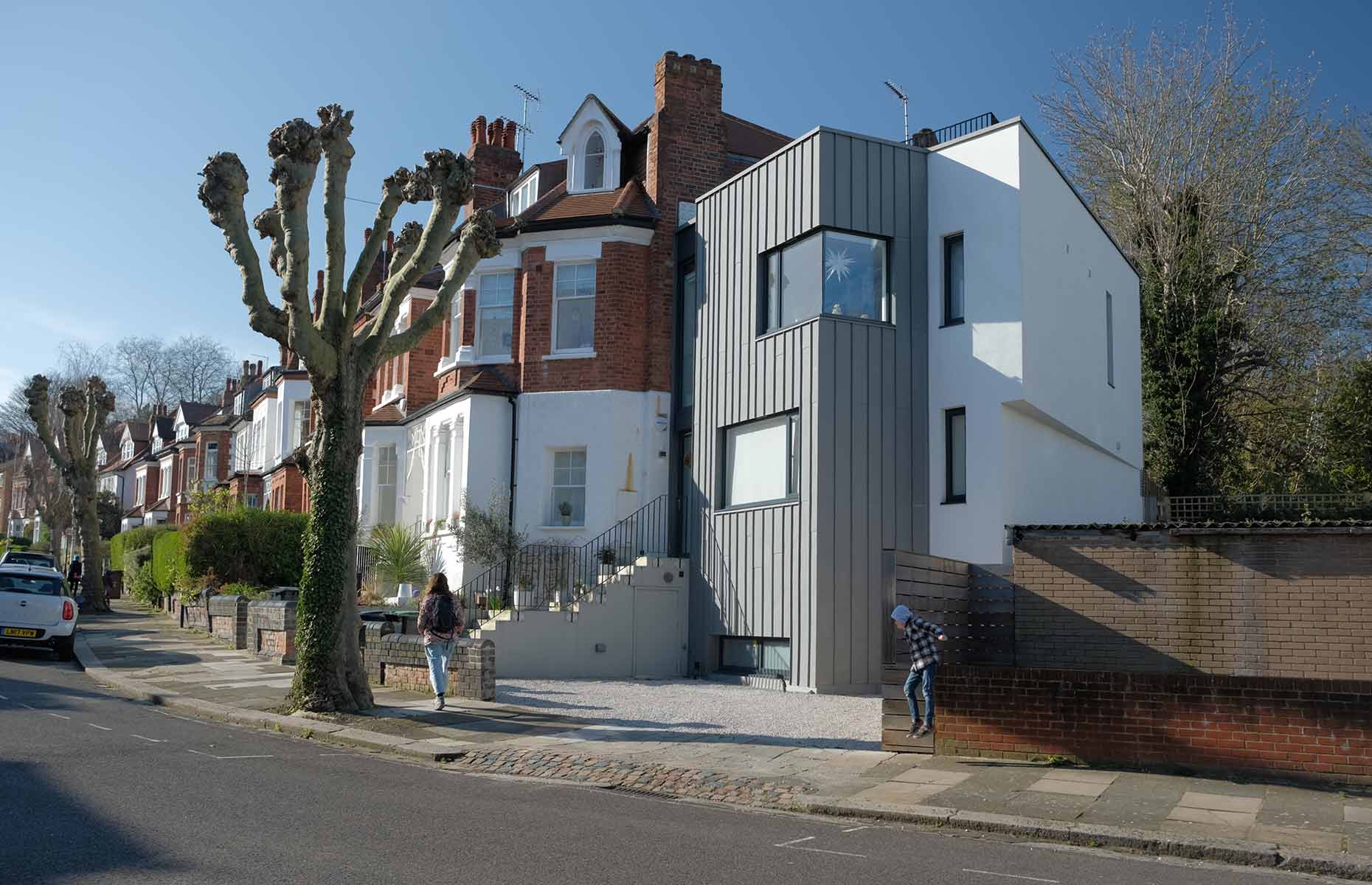 Image: 25fps / Shutterstock
A new digitised planning system, which residents could access on their smartphones, would allow residents to look at planning applications, and developers would need to respect styles drawn up and favoured locally "from the layout or materials used, to how it provides green space."
A barrier to development?
However, there is also the risk of 'nimbyism' – or 'not in my backyard', the practice of objecting to proposed local developments – which could mean the gulf between existing housing stock and homes needed grows even wider.
There is also little detail on how these changes would impact homeowners looking to extend or develop a private property, while some industry insiders urge caution over the plans too.
Brian Berry, Chief Executive of the Federation of Master Builders (FMB) says that most builders already see planning as a barrier to development and questions whether these changes will help reverse the decades-long decline in building new homes or hinder it further.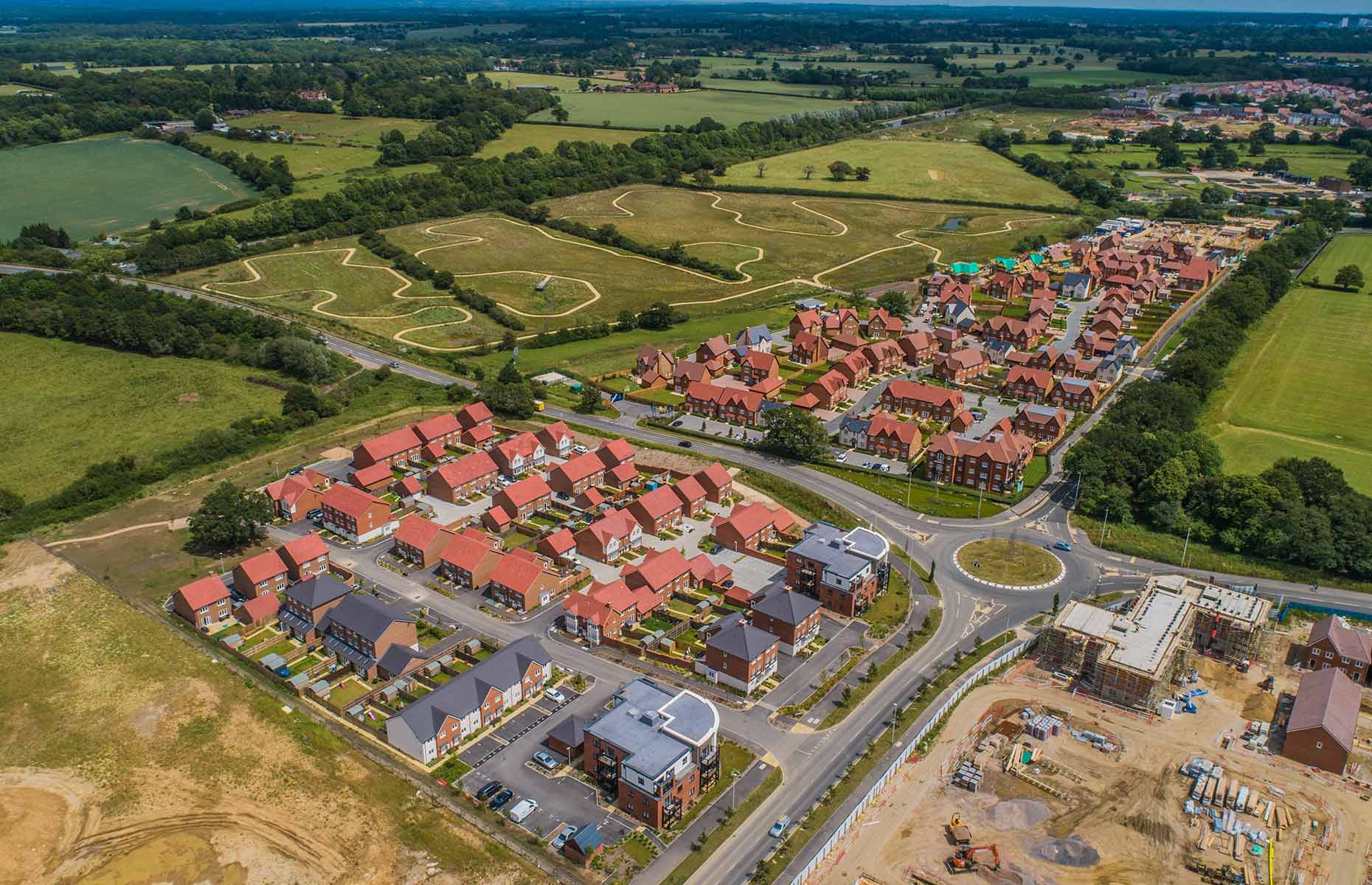 Image: Drone Motion Stock / Shutterstock
He says: "SME developers, who are rooted in their local communities, already play an active role in engaging local residents and delivering homes that reflect their local areas.
"We must be cautious that greater community involvement, in measures such as local plans, doesn't disrupt delivery or create more unnecessary burdens for small builders. Developments are complex issues, and often the loudest, not necessarily the most sensible, voices are heard.
"We will follow the passage of the Bill closely and suggest amendments where needed."
READ MORE: How much does a house extension cost?
Main photo: LD Media UK / Shutterstock
Be the first to comment
Do you want to comment on this article? You need to be signed in for this feature