Take the test: How much rent should you charge your grown-up kids?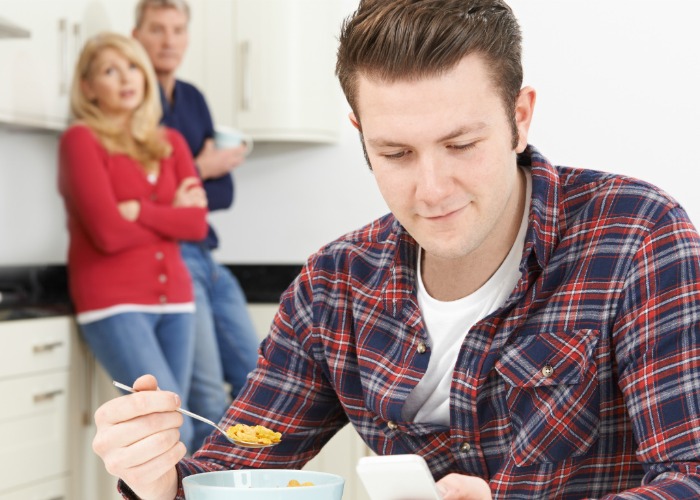 When adult children move back in, it can be tricky to decide on a fair amount to expect for rent and bills. Luckily there's a clever online tool on hand to help
You thought the ransacked fridge, piles of stinking trainers and constantly engaged bathroom were a thing of the past when your kids flew the nest.
But with the latest research from the Office of National Statistics (ONS) showing 27% of 20 to 34-year-olds are living with their parents – up from 1997 when that figure was a fifth – you might not have seen the back of your adult children, and their clutter, just yet.
And when the kids bounce back to the family nest in their twenties, thirties and, let's be honest, sometimes their forties too, how much do you charge them when it comes to bills and rent? If the answer is 'I haven't a clue' then you're not alone.
READ MORE: "Here's how I bought my first home at 19"
74% of parents feel there isn't enough information on how much to charge, according to a study by comparison site comparethemarket.com, though 53% do admit they ask for a financial contribution from their offspring.
The research found that the average ask is just £68 per month towards their mortgage or rent, £31 towards bills and £33 towards food, considerably below the average UK rent (excluding Greater London) of £793 per month.
Easy online tool
To try and combat the uncertainty, online calculator Pa-rental Meter from comparethemarket.com can do the maths for you.
It's a practical guide based on your postcode that breaks down the total into rent, food, gas and electricity. While aimed at parents, it could also come in handy if you're looking for a way to make money from your home by renting out a spare room to a lodger or mid-week renter too.
The amount you could be charging might come as a shock though. A sample postcode in Stockport revealed that parents should be billing for £606.76 a month, with £398 in rent and the rest for bills and food, while parents in Dulwich, south London, should expect £710.08 in total for a stay at the hotel of mum and dad.
Homeowners in the historic city of Edinburgh could charge the steepest rent
If you're in the South West, you could be charging £626 a month based on a postcode in Exeter, including rent of £426, £105 for food and the rest for bills.
In Edinburgh – the most expensive city – this jumps up to a staggering £891.28 a month, including rent of £704, and if you're living in the Welsh capital you could be charging £670.84 with £500 for rent and £92.52 for food.
Rising living costs
If you're retired, you could find the extra income from your returnee children particularly useful since you will have likely experienced bigger increases in your household costs over recent years than non-retired households.
According to ONS data, retired households faced average price rises of 2.7% a year from 2005 to 2018 compared to 2.3% for non-retirees.
And if your grown-up kids rented privately instead of moving back in with you, they would find that in some parts of the country, average rents have increased faster than inflation (the Consumer Prices Index (CPI) stood at 1.8% in January 2020) over the past year, making an even stronger case for you to charge them something to live at home.
North Ireland was the region that saw the biggest rent increase of 7.7% in March 2020 compared to the previous March, according to the HomeLet Rental Index, while average rental costs went up by 4.7% in Wales and 3.7% in both Greater London and the North West.
On the other hand, rents actually went down by 1.1% in the North East and 2.1% in the South East, making these locations somewhat more affordable over time.
Doing it for the kids
How much you should expect your children to stump up is of course a knotty issue, especially if they're living with you because they're saving for their first home. But the consensus is that rent-free living isn't helpful for them or you.
"With the cost of living increasing year on year, we're not surprised that more than half of parents are charging their adult children to live at home with them, not only from a financial perspective but also to help teach them the true value of money, says Chris King, Head of Home Insurance at comparethemarket.com.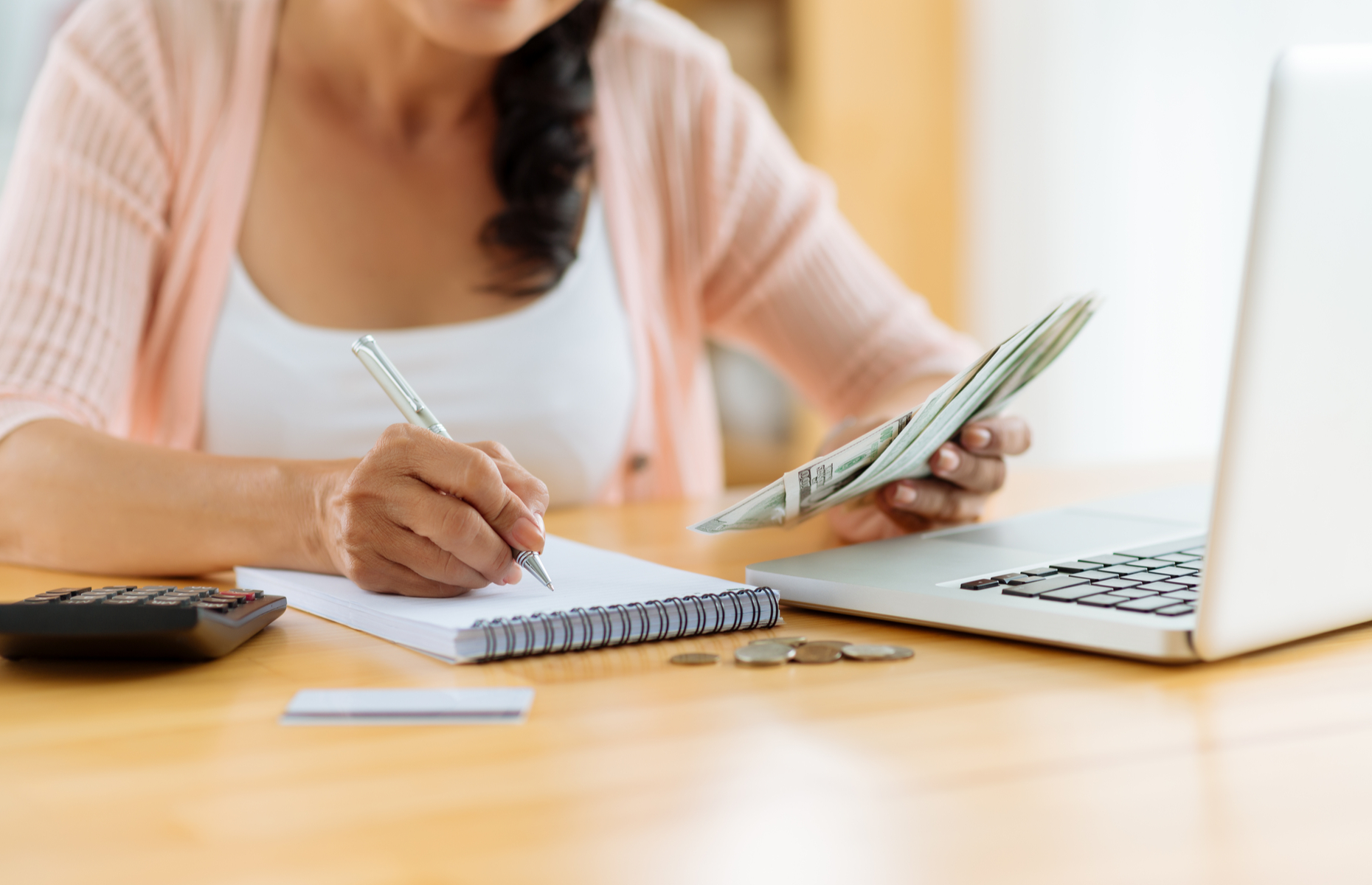 Many parents see charging rent as a way to help their children learn how to budget
When asked why parents are charging their kids to live with them, the fact that they're in full or part-time employment was the number one reason.
This was followed by the expectation that they are now an adult, and therefore should be putting their hand in their pocket for bills and rent.
Teaching their kids how to manage money also scored highly, as paying a contribution will help them avoid a price shock when they do eventually move out for good.
For 24% of landlord parents though, it comes down to financial strain rather than a matter of principle, as they simply can't afford to pay for the mortgage or rent, as well as bills, without a contribution from the kids.
Take the poll
LovePROPERTY.com would love to hear your opinion on this thorny issue, so please take part in our anonymous poll below.
READ MORE: The hardest and easiest cities to buy a house outside of London
Be the first to comment
Do you want to comment on this article? You need to be signed in for this feature