Top tips for creating a buy-to-let your tenants will love (and pay well for)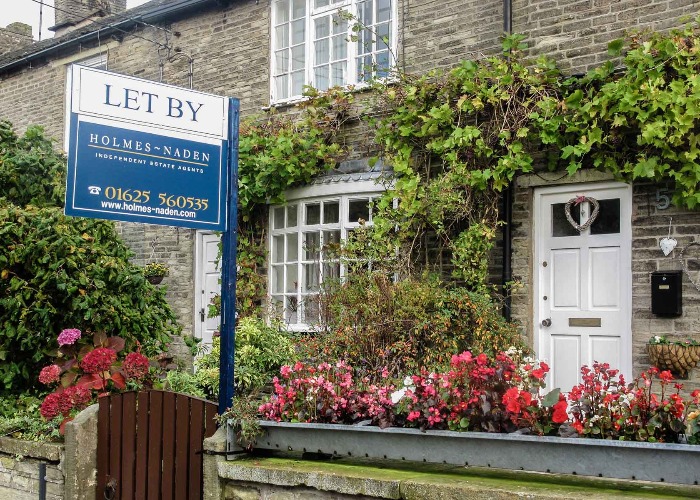 Knowing who your potential tenants are and what they want is crucial. Here's how to make your rental property a success for you and your tenants...
Once you've bought, decorated - or even in the case of a fixer-upper - renovated your investment property it's time to kit out your buy-to-let to appeal to the right market and ensure you attract tenants who will love their home.
Furnished, unfurnished or part furnished?
Be flexible when it comes to furnishings. You can offer your property up for rent furnished, unfurnished or anywhere between the two. Be guided by your letting agency who will know the market in your area well.
Students and younger professionals will generally not have accrued lots of household belongings so are more likely to be seeking furnished properties, while the opposite is likely to be the case with families. You will usually be able to command a higher rent for a furnished property.
Fotoplan/Shutterstock
A furnished property should include living-area seating, a dining table and chairs if there is a dining room, a cooker, fridge-freezer and washing machine, a bed and clothes storage in each bedroom, floor coverings and curtains or blinds.
Be open to tenants' wishes when it comes to furnishings: the more they are able to make a property feel like home, the longer they are likely to stay.
READ MORE: A 12 POINT CHECKLIST FOR CHOOSING YOUR BUY-TO-LET
Go modern and uncluttered
If you are furnishing, look for stylish pieces with simple lines in neutral or natural shades that tenants can easily incorporate into their own schemes to make the property their own.
Don't overcrowd a space with unnecessary pieces – stick to the basics. The less cluttered a property looks, the more spacious and appealing it will be to a potential tenant. Suggest a room's function by the furniture you put in it, but allow for other options too. You might include a dining table and chairs in a dining room, but point out that the space could also be used as a study.
Incorporate an ensuite or shower room
Adding an ensuite may be a worthwhile investment. Lots of families would now expect at least one ensuite as standard in addition to a main bathroom so you may be losing out to other landlords if your property does not have one.
Ensuites can also increase the rental income on larger house-share properties as an additional bathroom may make it possible to rent out another room.
If space is at a premium, fit a shower instead of a bath as long as you have a bath in the main bathroom. Go for the best shower you can afford as cheaper versions may incur repair bills and labour costs.
Photographee.eu/Shutterstock
If an ensuite bathroom isn't possible, see if you can squeeze in a shower room downstairs instead. Bear in mind where existing water pipes and drains are so you do not incur additional costs. Shower rooms and ensuites increase the appeal of a rental property because they make living arrangements more flexible for potential tenants.
Bring seating into a kitchen
Free up space in a kitchen so your tenants can eat as well as cook there. This doesn't have to mean fitting a costly breakfast bar or knocking down walls to create an open-plan multifunctional space. Just bring in round, café-style table and chairs, or fit a run of worktop along a wall and tuck under a couple of stools. An arrangement like this also provides useful space for doing home or office work.
If you have a dining space elsewhere, incorporating a table and chairs in the kitchen might mean you can then repurpose it as an additional bedroom or fit it out as a study.
Choose practical flooring and window treatments
Hard flooring is generally a more practical solution in a buy-to-let property and many tenants prefer it. It is, after all, easier and less costly to keep clean than carpets. You or your tenants can add warmth with rugs in living rooms and bedrooms and runners in hallways.
Lekstock 3D/Shutterstock
Similarly, blinds may be preferable to curtains. Venetian, roller or Roman versions in sleek, neutral designs are easier to incorporate into decorating schemes than curtains, which will also need periodic dry cleaning.
Think carefully about gardens
A garden will be a must for families, while professionals may prefer a low-maintenance courtyard-style space. The important thing is to keep things simple so that tenants can make any outdoor area their own.
Chrislofotos/Shutterstock
Remember that you might love a big garden, but the work and maintenance involved isn't for everyone. A property with a smaller, manageable outdoor space may have broader appeal.
Incorporate hardstanding for seating or outdoor dining and lay turf if your target tenants are likely to be families. Outdoor lighting will improve safety and security for your tenants and your property.
Boost your property's kerb appeal
Check that you are paying as much attention to the outside of your property as the inside. First impressions count and what attracted you to your buy-to-let property in the very first instance is also likely to be what attracts your potential tenants. Make the most of it.
Look at other properties nearby and get a feel for the 'look' of the street or road. Paint the front door and consider replacing door furniture. Tidy up a tired front garden if there is one and check that any fencing or walls are in good order. Hanging baskets, floor-standing planters and porch lights don't cost much and can create a lasting first impression on a tenant coming to view.
Be the first to comment
Do you want to comment on this article? You need to be signed in for this feature