'Becoming a property guardian helped me buy a London home'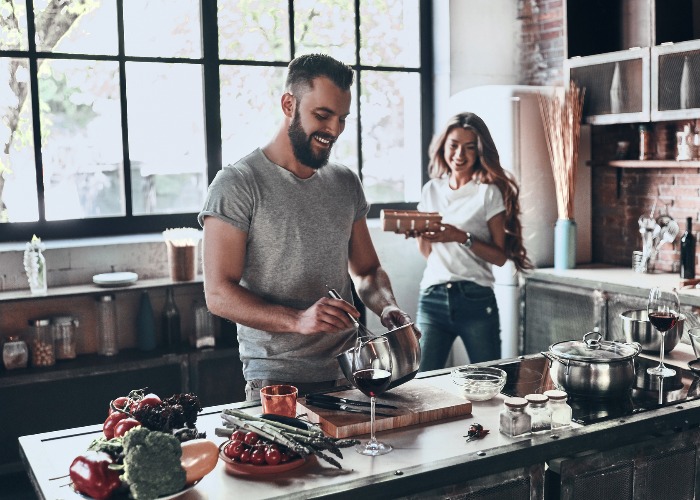 Fancy living in a large property in a sought-after postcode for half the average rental cost?
How does £425 a month for a bedroom in Marylebone, London sound? Too good to be true, most would say, but for property guardians, it's entirely realistic.
Guardianship opportunities offer renters low-cost accommodation in exchange for occupying empty buildings.
READ MORE: Australian squatter 'landlord' wins ownership of £900,000 house
Typically paying around half the rental market rate, it's an ideal solution for those struggling to raise the funds to get a foot on the property ladder.
The average monthly rent in the UK – excluding London – is £768, according to the latest HomeLet Rental Index, while renting in the capital now stands at an eye-watering £1,619 per month.
Across the UK, it's estimated that between 5,000 and 7,000 people currently live as property guardians, with many of them using the scheme as a way to live in London for at least half the average monthly rent.
Interested? Here's what you need to know.
How does it work?
Wannabe guardians can sign up to one of over 30 guardianship companies that manage empty buildings in the UK, including Ad Hoc Property Management, Live-In Guardians and Dot Dot Dot Property.
Guardianship properties are especially common in large cities including London, Brighton, Glasgow, Edinburgh, Cardiff, Birmingham and Newcastle.
Buildings can range from pubs, police stations and offices, to hospitals, care homes and even churches, as well as large residential homes such as Laurel Bank in Halifax (pictured below), which is a former care home that now hosts guardians from as little as £100 per month.
Laurel Bank, a former care home is now lived in by property guardians. Picture: Ad Hoc Property Management
When a new property becomes available, prospective tenants can sign up for viewings and apply to live there.
A few stipulations apply for prospective occupants. Guardians must be over 18 (or 21 in some cases), in work and able to provide references. Children, pets and smoking are not allowed.
Building owners reap the benefits too, as there's no need for expensive security guards and alarm systems to protect the premises from vandalism and squatting.
Continual occupation also helps prevent common problems that can plague vacant dwellings, such as such as rodents, mould and rising damp.
How much does it cost?
The main draw of a property guardianship is the affordable rental cost. Residents typically pay around 50% less than market rates to live in homes often bigger and grander than they could otherwise afford, with council tax and utility bills usually included.
Couples can become guardians too, but the price per room is increased for double occupancy.
If a building is non-residential, then showers and basic kitchen equipment will be installed, with other adaptations made where necessary.
As with other rented properties, most companies will ask for a deposit which is returned when you leave, minus any deductions for damage or unpaid bills.
There might also be other charges such as holding fees when you want to secure a room, and administration fees to cover registration and checks.
Poppy's property guardian story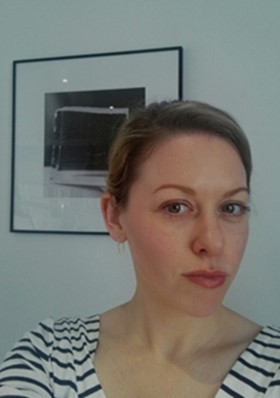 With salaries lagging behind rising house prices, those in Generation Rent – typically the under-40s – are struggling. Saving to get on the property ladder can become a hard slog, but guardianship schemes can help fast-track this process.
Poppy Pollitt, 29, saved a deposit for her first home during the four years she was a property guardian. She found a listing to rent a bedroom in a shared property for just £250 a month.
Poppy says: "The room was in an old newspaper building and at only £250 a month was really cheap – especially for London. I was living at home with my parent's house and really needed a place of my own, but didn't want to spend most of my salary on rent.
"It worked so well for me that I ended up living as a property guardian for four years. I lived in a few different places – and not just in London. I lived in Yeovil, Somerset, Carshalton, Surrey. One place was a 1930s nursing home and another, a cottage in the grounds of a park."
Working hard and living frugally for four years, Poppy was able to raise enough money to buy her first home in London.
She adds: "Property guardianship gives you a really good chance to save money, and it means you get to live in some really interesting and quirky properties all over the country.
"I've met some amazing people along the way, many of whom I am still in contact with now. Plus, it always makes for really good stories!"
The small print
So what's the catch? These heavily discounted occupancies come with a few strings attached. Guardians don't have the same rights as tenants with an assured shorthold tenancy agreement.
Rather, guardians sign up as licensees, although they are still covered by The Protection from Eviction Act 1977. This requires 28 days' notice if either party wants the agreement to be terminated, with the guardian relocated to another property if they wish.
It's important to be aware too that the majority of buildings will come unfurnished, while internet and telephone connections aren't provided as standard.
It goes without saying too, that you'll need to be a people person for this type of communal accommodation to work for you.
READ MORE: Rise of the mid-week renters
Featured image: The Charterhouse in Coventry, Ad Hoc Property Management
Be the first to comment
Do you want to comment on this article? You need to be signed in for this feature