Baby boomers hold onto 4.8 million spare bedrooms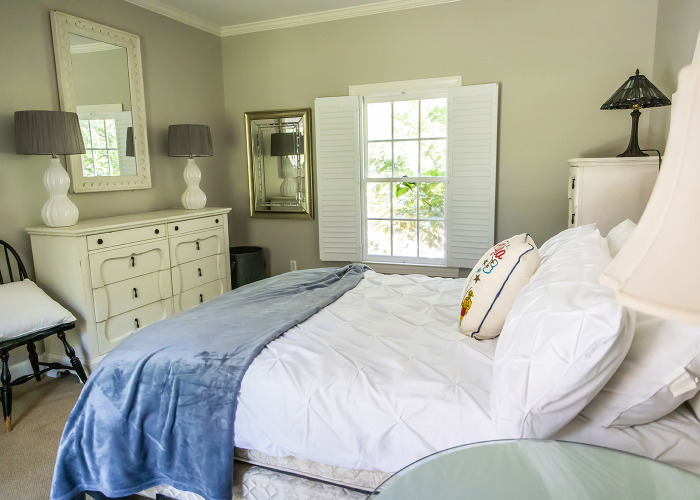 New research shows there are a lot of empty bedrooms in the homes of the post-war generation
As many as 67% of the over 65s live in under-occupied homes, with two or more spare bedrooms according to the latest English Housing Survey.
Detailing figures from 2017-2018, the survey found that there are as many as 7.9 million under-occupied homes in Britain and 54% of owner-occupiers have two or more spare bedrooms.
READ MORE: Seven clever ways to make money from your home
Home owners aged 65 or over were more likely to live in an under-occupied property. There were 3.6 million, or 67% of owner occupying households in this age group, compared to 127,000 private renters (33%) and 176,000 social renters (16%).
The survey also found that owner-occupiers have lived in their home for an average of 17.8 years and were much less likely to move than those renting their property.
Responding to the findings, Chris Sykes, mortgage consultant at Private Finance, said that current housing rules meant that these homeowners were unlikely to move out of their properties, despite having no need for the extra rooms.
Sykes said: "The cost of stamp duty is discouraging these empty nesters from downsizing, leaving them in homes too large for their future needs, but too costly to give up. As a result of this inactivity at the top end of the ladder, housing stock is limited and the UK property market is somewhat paralysed."
Sykes says there needs to be a shake-up to encourage pensioners to sell up and free up stock for families and younger buyers.
"To free up housing stock and re-energise the property market, we're calling on the UK government to introduce a stamp duty exemption for last-time buyers. Minimising the tax liabilities for older generations could encourage and enable them to finally downsize, freeing up housing stock and thereby helping to fix the supply issue that has hindered the market for so long."
READ MORE: The Rent a Room Scheme: rise of the mid-week renters
Photo: Ursula Page/Shutterstock
Be the first to comment
Do you want to comment on this article? You need to be signed in for this feature