UK cities with the best and worst broadband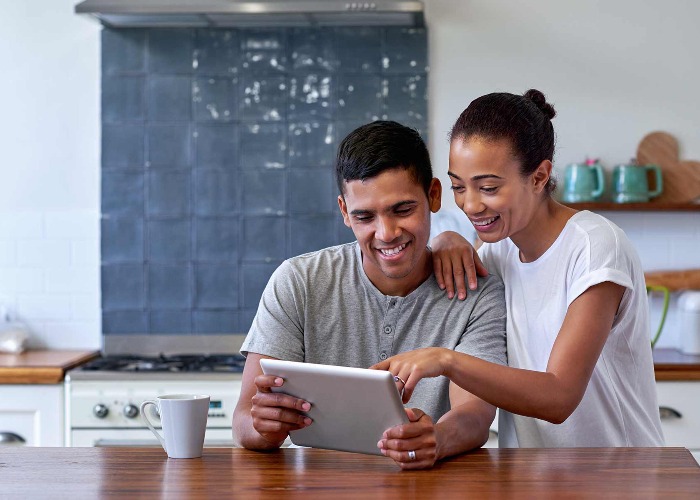 Thinking of upping sticks? We've got the lowdown on which regions have the speediest and slowest internet connections
If the past year and a half has made you contemplate relocating, you're in good company – a pandemic-fuelled exodus from cities has been well-documented over the past year.
READ MORE: UK's next big property hotspots to buy in now
For example, research from Hamptons has revealed a record number of Londoners bought homes outside the capital in the first six months of this year, snapping up 61,830 properties.
These departures were largely down to affordability, according to the estate agent, who noted that first-time buyers were more likely to leave London than ever before.
But while cheaper homes are definitely a big drawcard, the other main factor driving people out of cities has been the opportunity to work remotely, so good internet is also high on buyers' wishlists.
According to a survey carried out by Market Financial Solutions earlier this year, broadband and mobile connectivity was ranked the third-most important factor for those looking to move.
Of the more than 1,200 homebuyers and homeowners surveyed by the bridging loan company, 88% said it was 'important' or 'very important' in their search.
The regional breakdown
So where exactly are you likely to get the best internet? Rentround analysed broadband coverage across the UK and ranked the regions according to their average download speed and the availability of superfast broadband (defined as speeds of more than 30 Mbps).
As the table below shows, the West Midlands topped the tables, with Wales languishing at the bottom of the list.
Rank
Region
Avg. download
speed (Mbps)
Superfast
availability
1
West Midlands
82.45
95.8%
2
London
78.26
96.2%
3
Yorkshire & Humber
75.53
95.7%
4
East of England
75.07
95.5%
5
North West
73.99
96.3%
6
East Midlands
73.93
95.8%
7
South East
71.60
95.6%
8
North East
71.59
95.4%
9
Scotland
70.41
92.9%
10
South West
64.83
91.8%
11
Northern Ireland
64.32
89.0%
12
Wales
58.27
93.2%
City hotspots
The landlord comparison site also produced more granular data after looking into internet speeds by constituency.
Perhaps surprisingly, Kingston upon Hull came out on top as the city with the best internet, boasting an average download speed of 165.7Mbps, with superfast broadband available for 98.9% of properties.
This is especially good news for those looking for a more affordable location to call home – average property prices in Hull are much lower than the UK average at £148,189, according to Zoopla figures for October.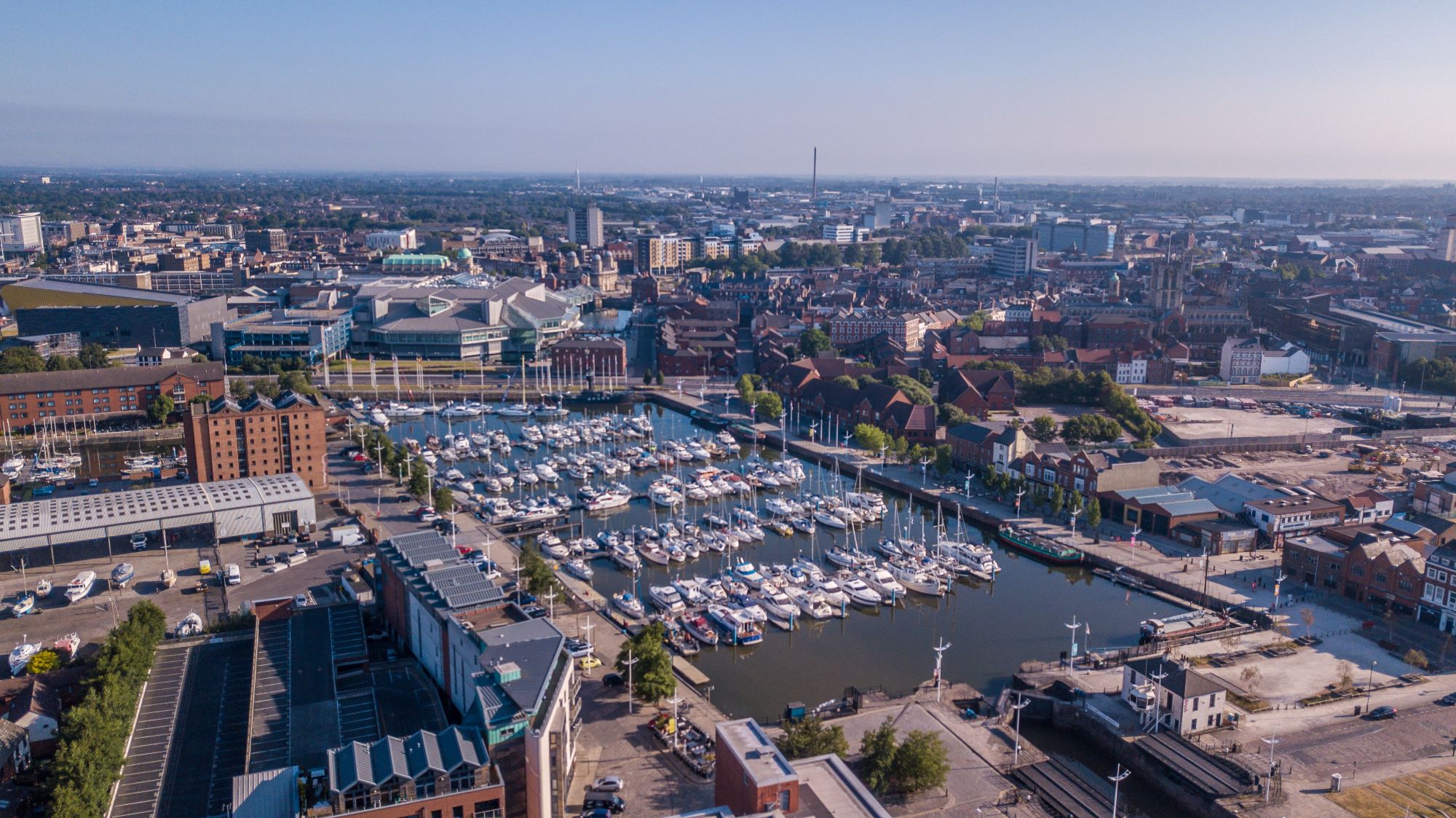 Hull in the East Riding of Yorkshire has the UK's best internet
In fact, Hull was rated the second-best location for remote working in research carried out by Zoopla, who took into account average property prices, internet speed, the number of cafes and coffee shops and the number of people working from home.
Zoopla's research put Birmingham at the top of the list, while Rentround's research also had six Birmingham constituencies in its list of the top 15 areas for internet speed.
Closer to the capital?
But while many of those leaving London are looking for a new place to put down roots, most also want to stay close enough to commute to the capital sometimes.
Research by Hamptons estate agents found that the average Londoner moving out of the city was relocating just 34.6 miles away.
Its data suggested the home counties were popular with London leavers, with the majority of those leaving the capital opting for locations in southern England.
Coming in at number seven on Hamptons' list of the top 15 local authorities Londoners were moving to was Welwyn Hatfield, which also featured at number seven on Rentround's list of top constituencies for internet speeds (see table below).
Rank
Constituency

Avg. download
speed (Mbps)

Superfast
availability
1
Kingston upon Hull East
165.7
98.9%
2
Birmingham, Hall Green
160.9
97.8%
3
Birmingham, Selly Oak
150.5
96.6%
4
York Central
147.4
93.8%
5
York Outer
146.7
94.5%
6
Birmingham, Hodge Hill
146.4
99.5%
7
Welwyn Hatfield
137.6
97.5%
8
St Albans
135.4
97.4%
9
Birmingham, Ladywood
125.6
86.3%
10
Hitchin and Harpenden
114.5
95.1%
11
Birmingham, Edgbaston
111.6
94.4%
12
Haltemprice and Howden
109.2
96.1%
13
Birmingham, Yardley
108.2
98.8%
14
Filton and Bradley Stoke
106.8
98.3%
15
Great Grimsby
105.4
98.0%
Other locations within an easy commuting distance of London that made up the top 15 for best broadband were St Albans at number eight and Hitchin and Harpenden at number 10.
READ MORE: Smart home breakthroughs transforming how we live
Lead image: Daxiao Productions / Shutterstock
Be the first to comment
Do you want to comment on this article? You need to be signed in for this feature