UK's top burglary hotspots might surprise you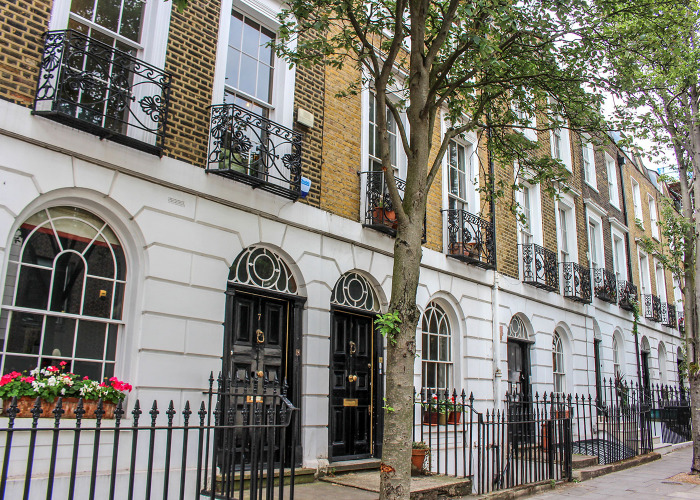 While break-ins have fallen since before the pandemic, residents in these areas would do well to be wary
There were a few positives to come out of the pandemic and a huge drop in reports of burglaries—UK burglary statistics are down by more than a quarter—is definitely one of them.
READ MORE: UK house prices set to drop in 2024—what this means for you
According to UK burglary data from the Office of National Statistics, in the year ending June 2022, the Crime Survey for England and Wales (CSEW) states there was a 26% reduction in domestic burglary offences compared to figures for the year ending March 2020—just as the nation went into lockdown.
This figure is supported by separate data provided by the police, which recorded 28% fewer burglary offences over the same period.
This huge drop in home burglaries is largely put down to the fact that we have all been at home a lot more since March 2020—creating an indirect deterrent to burglars.
As we are all now going out more again, it is expected that these statistics will creep up, though the chances of being burgled are still relatively low—just 2% of the population reported being burgled in the last year.
That will be of small comfort to the 275,000 households who did find themselves victims of burglary last year, so if you want to know how at risk your home could be, then read on…
Cities most risky
Research by security experts Locks Direct, which analysed data across the UK from CrimeRate, has found that you are far more likely to have your home broken into if you live in a city, with 9 of the top 10 burglary hotspots being UK cities or boroughs within a city.
However, residents in the North East may be dismayed to find that it's not just cities where thieves like to prey and the place found to have the overall highest rate of burglaries per 1,000 residents is the town of Middlesbrough, in the North East.
Locks Direct director, Tom Richardson, said: "It is always a concern to see burglaries happening anywhere, but Middlesbrough seems to have a particular problem."
Quite why Middlesborough is such a hotspot for burglaries is unclear, but it's not the only place where households need to be vigilant— seven London boroughs make the top 10 of this list, while Birmingham and Leeds also feature.
With the exceptions of Middlesbrough and Leeds, these findings mirror those of MoneySuperMarket's 2021 report into burglary hotspots by postcode, which analysed data from almost 3 million home insurance claims over a period of two years. This data also saw neighbourhoods in Greater London and Greater Birmingham feature heavily.
See below for a full table of the latest burglary figures according to Locks Direct:
Top 10 burglary hotspots in the UK
| | | |
| --- | --- | --- |
| Rank | Town/city | Burglaries per 1,000 residents |
| 1 | Middlesbrough | 10.03 |
| 2 | Hackney | 8.72 |
| 3 | Westminster | 8.56 |
| 4 | Haringey | 8.30 |
| 5 | Birmingham | 7.84 |
| 6 | Hammersmith & Fulham | 7.41 |
| 7 | Islington | 7.38 |
| 8 | Southwark | 7.34 |
| 9 | Leeds | 7.30 |
| 10 | Tower Hamlets | 7.27 |
Unexpected additions
While inner-city postcodes dominate as the most at-risk areas, what's surprising about CrimeRate's findings is that some of these places are also among the UK's most sought-after postcodes.
Islington, for instance, was recently voted the second happiest London borough to live in, in Rightmove's annual Happy at Home survey. Presumably, residents think the mix of independent shops along Upper Street and the nearby green spaces are worth the higher-than-average burglary risk.
Hammersmith & Fulham, meanwhile, is often considered a slightly less brazen version of nearby affluent Chelsea, while Westminster is home to not only the UK Parliament—and, of course, the Prime Minister—but also some of our most popular tourist spots.
The safest places to live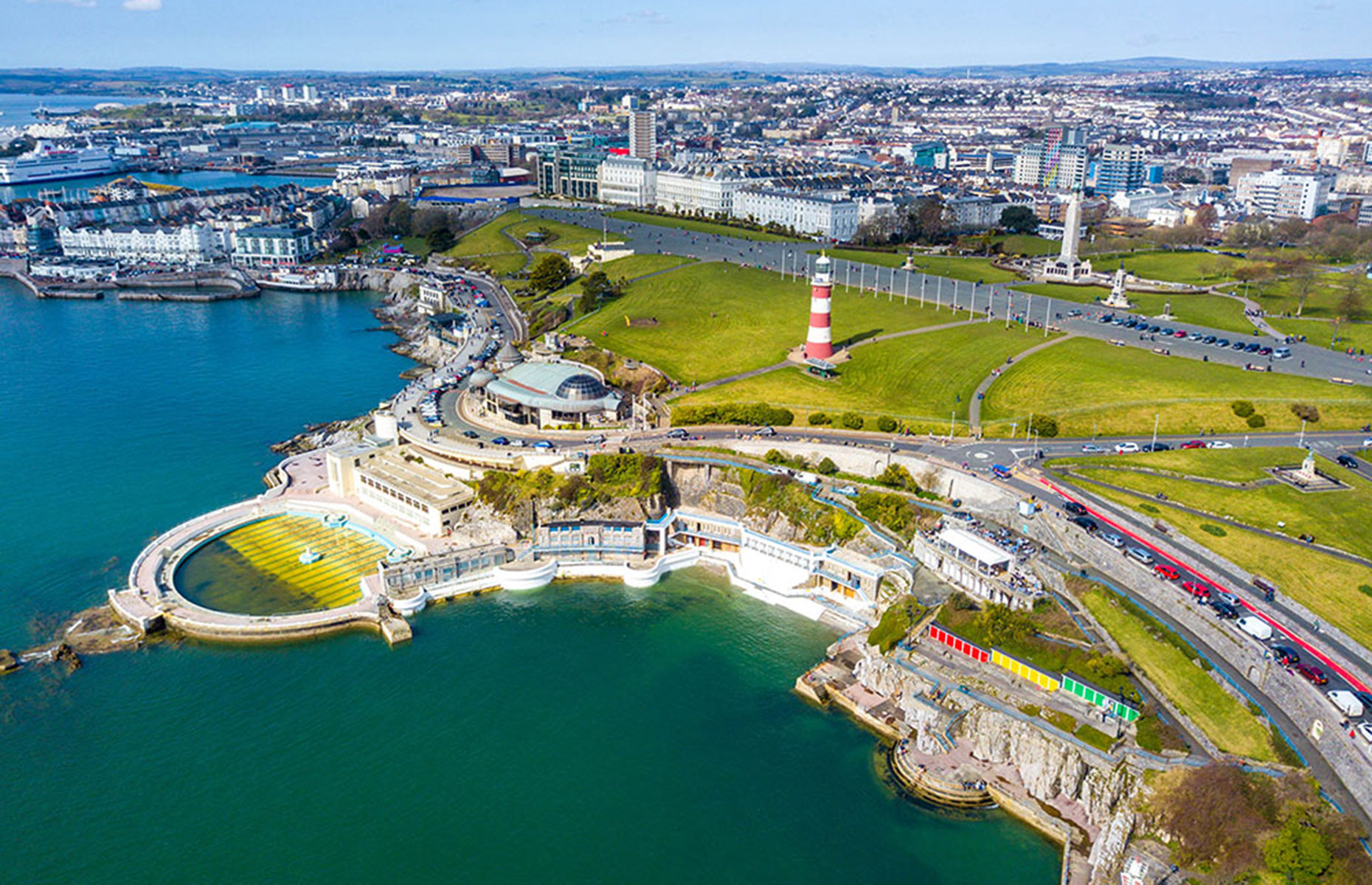 Image credit: 2018 David Jeffrey Morgan / Shutterstock
On the flip side, some parts of the UK have far fewer burglaries and any Londoners looking to move somewhere with a lower risk of getting burgled will be pleased to know that Brighton and Hove—the seaside town that has taken in many Londoners over the years—is one of them.
Coastal lovers might also want to consider Swansea or Plymouth, which has been named the safest place to live in terms of burglaries. With just 2.07 burglaries per 1,000 residents, you're five times less likely to get burgled here than you are in Middlesbrough.
Here's a full list of the UK's safest towns and cities for burglaries:
Top 10 places you're least likely to get burgled
| | | |
| --- | --- | --- |
| Rank | Town/city | Burglaries per 1,000 residents |
| 1 | Plymouth | 2.07 |
| 2 | Swindon | 2.32 |
| 3 | Milton Keynes | 2.34 |
| 4 | Bexley | 3.00 |
| 5 | Brighton & Hove | 3.17 |
| 6 | Norwich | 3.18 |
| 7 | Swansea | 3.22 |
| 8 | Reading | 3.37 |
| 9 | Luton | 4.02 |
| 10 | Havering | 4.03 |
Protecting your home
Of course, whether you live in a crime-ridden area or not, it pays to protect your home. Following these simple steps could help to deter thieves:
Invest in quality locks for your windows and doors
Use a UV pen to mark valuables as this will help identify anything stolen
Plant prickly bushes outside your home as an extra barrier
Put up cameras, automatic sensor lights or even a full smart system
Install an alarm system using a reputable supplier through either the National Security Inspectorate (NSI)—a NACOSS Gold supplier—or the Security Systems and Alarms Inspection Board (SSAIB)
Keep your keys and anything valuable out of sight and reach
Find out how safe your postcode is
Use the MoneySuperMarket burglary hotspots tool to see how safe where you live is. The tool can also compare your postcode with another—a useful comparison if you're looking to move house.
READ MORE: 40 ways to futureproof your home
Lead image: 2020 cktravels.com/Shutterstock
Be the first to comment
Do you want to comment on this article? You need to be signed in for this feature