How to build a house with integrated smart home tech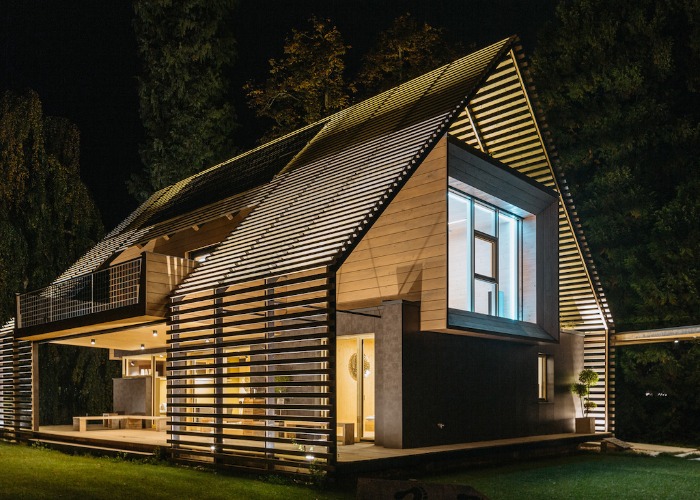 If you're building your own home you have a unique opportunity to bake smart home technology into your design and achieve true home automation. Here's what to consider
Imagine walking through your front door and your favourite music turns on automatically or getting a notification because it's raining and you've left a window open. This is all possible with the latest smart home technology.
What do you need?
As a starting point, ask yourself what you are trying to achieve. Integrated smart home technology won't necessarily increase the value of your home, so the additions you make have to benefit you and your family. Perhaps you want to make energy savings with an automated system, or maybe you want to create a killer entertainment suite.
READ MORE: How to build your own house – a self build beginner's guide
Whatever it is, be clear on your aims from the outset and don't get distracted by the shiniest gadgets on the market if they don't support your lifestyle needs.
It's also important to consider how your needs will change over time. Your initial focus should be making your home's infrastructure smart home friendly, with data access points that can withstand future innovations and accommodate the latest advances in technology.
Beyond Alexa
Creating a smart home isn't just about buying an Amazon Echo, smart thermostat or other smart home devices, although this may be the cheaper option in the short term. While these internet-connected gadgets can help you achieve a certain level of control, what they can do is limited.
If you own multiple products, getting your various devices to work together and create a holistic smart home automation system can be a challenge and they all need to be controlled with their own apps.
READ MORE: Smart home secrets everyone should know
Why every new build should be a smart home
Take a tip from Amazon, who have invested in a prefab smart home design that could change the way we think about tech in our homes. A complete home automation system instinctively knows what to do when, with limited input from you once schedules have been set up. By getting the infrastructure and systems installed in your self build professionally, you can create a home that can be controlled from one central app with buttons that can do more than one job – turn on both the lighting and music for example.
While many standalone smart home devices may stop being supported and become obsolete in a relatively short period of time, some integrated smart home systems can last longer and adapt to your needs as they change, with ongoing support from your installer – though this will cost over time. This approach makes sense if you're creating a family home you're planning to live in for a long time.
Another benefit of a smart home is that it can be designed to be as energy efficient as possible. You could even consider installing solar panels or the cabling to add them later, or an electric car charging point.
What smart home tech can you add?
So what should you think about including and how much could this add to the cost of your build?
The core elements are lighting, heating and security but there are many other things in your home that can be automated, such as access to your property or smart window blinds that can regulate the temperature, and you can add entertainment systems like multiroom audio, but these extras all add to the cost.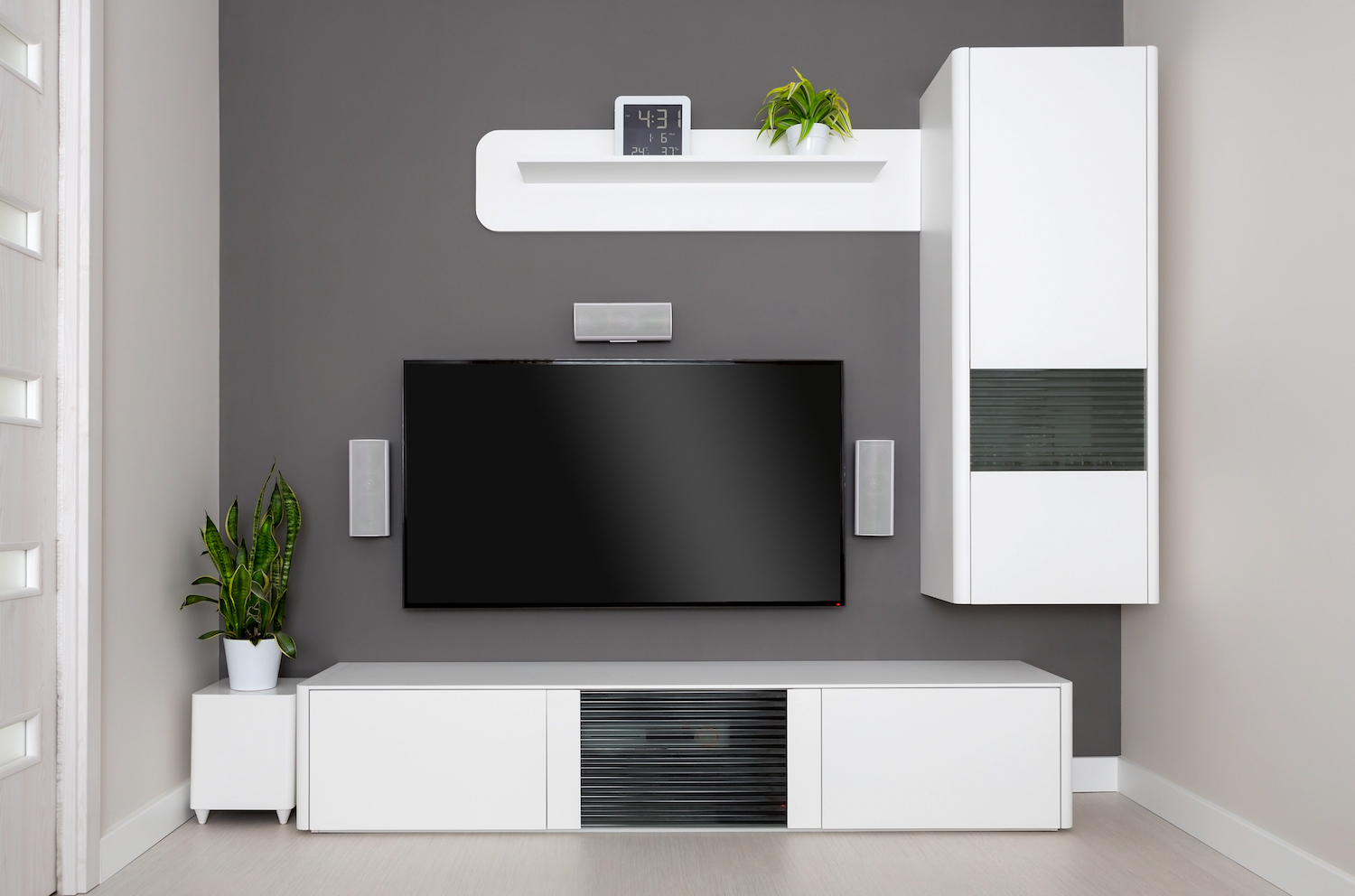 What about complete smart home systems?
Loxone (pictured top) is one of the companies that make smart home products and software suited to self builds. Through partner installers, they create complete systems that are integrated seamlessly into your home. For example, it will use the same motion sensors to control the lighting, heating and burglar alarm.
"As a ballpark figure, a professionally installed Real Smart Home system including lighting, heating and security will cost around 5% of the cost of your build," says Loxone's UK managing director, Philipp Schuster. "If you add access control and a smart intercom, budget a total of 10%, and to include multiroom audio and automated blinds budget 15%."
The average build cost for a typical self build home in the UK is £270,000, according to the Self & Custom Build Market Report produced by Homebuilding & Renovating magazine in 2017.
This means that at 5% the cost of creating a Loxone smart home would be around £13,500, increasing to £40,500 for the 15% option. While creating a smart home can come with a hefty price tag, it's worth remembering that some of this cost would replace what you would normally spend on conventional fixtures and wiring.
Choose the 'pick 'n' mix' approach
Alternatively, you can use a company that will integrate products from a range of manufacturers into your home to create one overall system controlled by one central app.
One such company is TwentyTwo Integration. Director Andy Jack says: "A one-room solution using a Control4 control system and including lighting, TV and speakers would probably cost from £3,000-£4,000 for the equipment plus £800-£1,000 for installation. An integrated security system would cost upwards of £1,000 once you factor in items like sensors and door and window contacts plus £500-£1,000 for installation."
The company also uses Crestron control systems, which are more customisable so tend to cost around 15%-20% more.
You can find a smart home installer through the Cedia website. Cedia is the global trade body for the home technology industry and member companies agree to follow a code of ethics.
The importance of a wired data network
For your smart home system to work well, many opt to install a wired infrastructure to carry the necessary data rather than relying just on wi-fi, which can be unreliable due to interference from neighbouring networks or a weak signal.
If you do want to include a wi-fi set-up, it's important to consider your home's building materials carefully, as the likes of foil-backed insulation and underfloor heating can actually block wi-fi signals. You should also look to install wi-fi points in each main room to ensure you have a strong and consistent signal.
At a minimum, most providers recommend a basic network should be wired but it's also a good idea to run data cabling to specific devices, such as your TV. The wi-fi can then just be used for mobile devices like smartphones and tablets.
For most home automation, Cat 5, Cat 5e or Cat 6 cabling is sufficient. Until recently Loxone recommended Cat 7 for its smart home systems but now has its own cabling, called Tree, which combines electrical and data cabling in one. Conventional data cable needs to be installed separately to electrical wiring. It can be done by your electrician and is likely to set you back from £50 to £60 per point (e.g. a socket).
The incoming internet connection needs to be a fast one, too. If there isn't cable or fibre broadband in your area, satellite internet is an option, but there are extra installation costs involved and your data usage is not usually unlimited.
The Loxone smart home doesn't need an internet connection to function – unless you want to be able to control something when you're away from home. And as all the data is processed inside your house rather than in the cloud, there are none of the potential data privacy issues associated with 'internet-of-things' (IoT) devices.
Smart lighting
A smart lighting system gives you control over the colour and brightness of the lighting in different rooms to create the mood you want. With off-the-shelf smart lighting like Philips Hue you can use an app or your Amazon Echo to control it but some systems like Loxone's will use motion sensors installed in every room. This means it turns on automatically according to your settings when you enter a room. Touch-sensitive switches are also fitted. Check out more smart home secrets everyone should know.

Loxone smart home kitchen dining room. Image: Loxone
Although the Loxone smart home has an app, the idea is that you rarely need to use it. Things are automated by your presence and the switches let you do more than just turn the lights on and off. "The app gives you a deeper level of contact – if something out of the ordinary is happening and you want to change the usual schedule, for example," says Philipp Schuster.
Lutron is a lighting brand installed by some companies, including TwentyTwo Integration. It can be controlled using physical switches, a central app or voice assistants like Alexa or Google Assistant.
Smart heating
With a Loxone system the motion sensors in your home as well as the switches, which contain temperature and humidity sensors, are used to control the heating and make sure it's always at the temperature you want.
Alternatively, when you install your heating system you can ask your engineer to fit smart thermostats and motion sensors like those from Nest, which can then be connected to the central app if you're using a control system like Control4 or Crestron. Many of the best smart thermostats use geofencing to turn the heating off or on, which means they use your smartphone to detect when you leave the house or return home.
To have maximum control over your heating you need to set up heating zones around the house controlled by one thermostat or temperature sensor, such as downstairs and upstairs or even each room.
Planning your smart home
It's important to plan your smart home installation as early as possible in the build process so it can be properly incorporated into the design and schedule of work – once you have obtained planning permission and start creating more detailed plans.
Although you can find a smart home installer yourself, your architect will usually bring in any specialists themselves as part of the overall project. This also means they can choose a company they know and trust.
With careful planning from the start and professional advice to help you work out what your priorities are both now and for the future, you can create a smart home that will be a joy to live in for years to come.
Browse the self build A-Z:
Feature image: Loxone
Be the first to comment
Do you want to comment on this article? You need to be signed in for this feature