Painter near me? How much a painter and decorator costs in the UK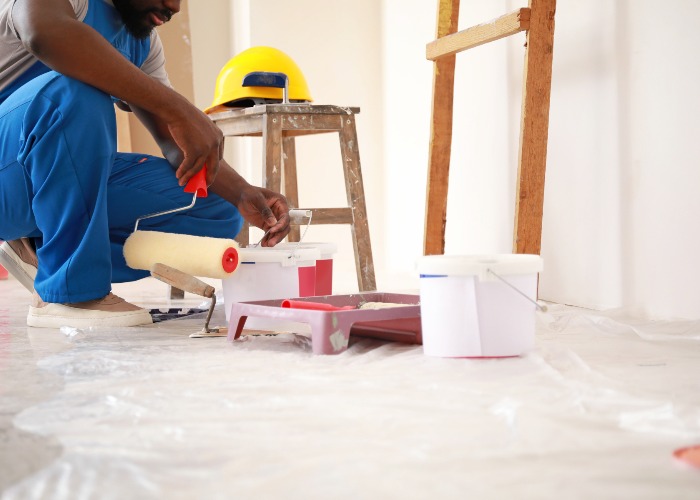 Walls looking a little worse for wear? We've got the lowdown on how much it'll cost to get the professionals in
Giving your home a fresh lick of paint is one of the easiest ways to refresh your living spaces, whether you're wanting to sell or just spruce things.
READ MORE: How much does a handyman or woman cost around the UK?
A survey of 2,000 consumers carried out for insurer Aviva earlier this year found that painting and wallpapering were the top home improvements carried out by homeowners during the pandemic.
But it was also the job where homeowners were least happy with the result – 24% of those answering the survey were dissatisfied with the product of their labours.
The biggest reason for homeowners' regret was that the job took longer or was more work than expected, with 25% giving this as the reason for their unhappiness.
Dodgy DIY
This suggests many people were doing the work themselves rather than bringing in a professional, a finding that aligns with research carried out by GoCompare.
The comparison website's study of 2,000 consumers revealed that 14% were planning to decorate over the long weekend, with painting the second-most popular DIY task on the agenda.
It's perhaps unsurprising that painting is one of those jobs homeowners feel most confident to have a go at – compared with plumbing or electrics, there's a much lower chance of catastrophe.
But just because there's little chance your decorating attempts will end in a house fire or flooded floor, doesn't necessarily mean you'll be entirely enthusiastic about the end result.
The Aviva study found the second-most common reason homeowners were unhappy about the work done during the pandemic was because the quality of work didn't look good enough.
Call in the professionals
If you'd rather avoid spending hours slaving away only to end up less than impressed, you might be better off calling in a professional.
The good thing about painters is that many operate as sole traders, so in comparison with other trades it should be relatively easy to find one who isn't VAT registered and therefore save paying out an extra 20%.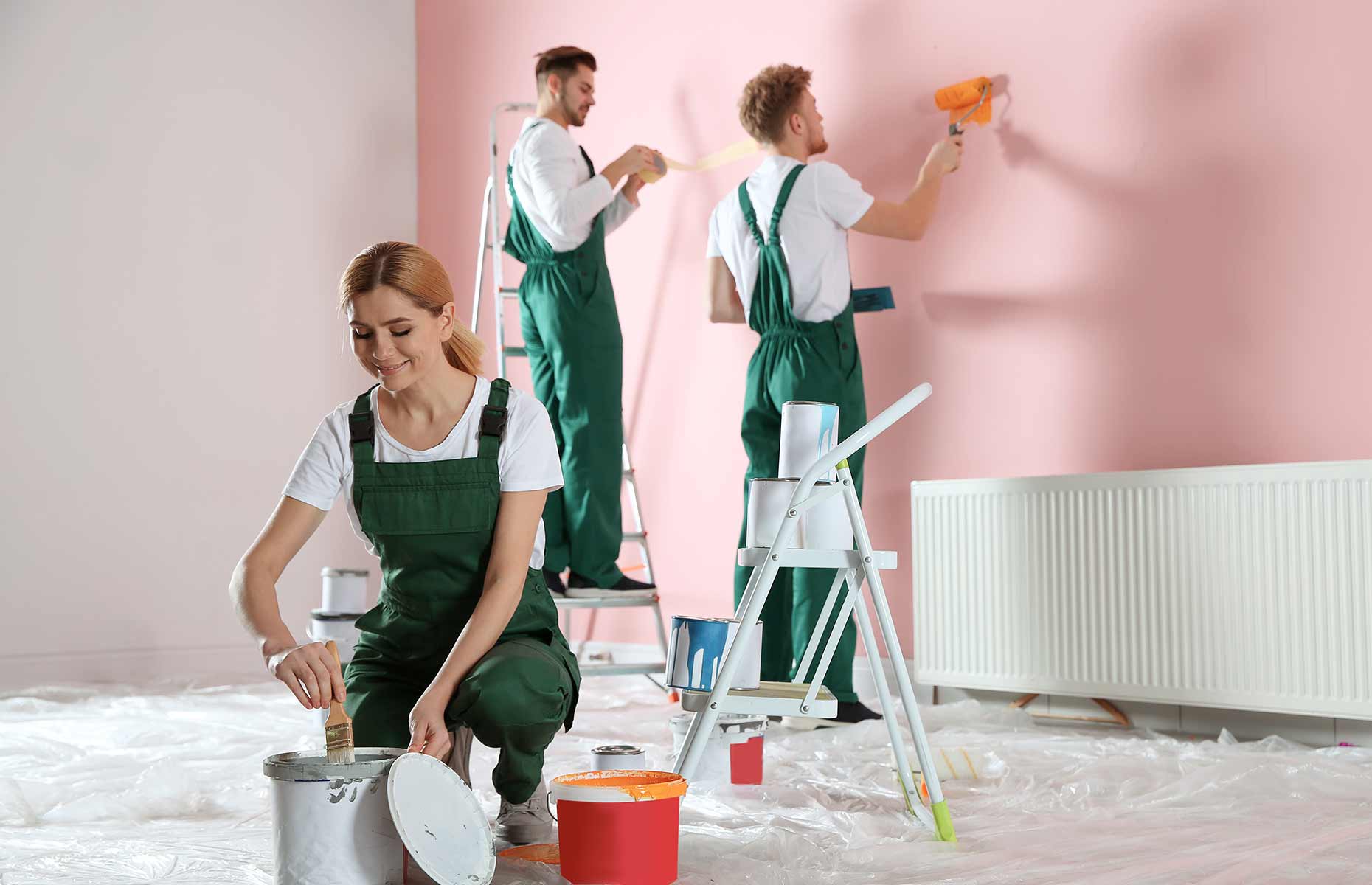 But how much should you expect to pay a painter? According to Checkatrade, the average day rate for a painter and decorator across the UK is £190. HaMuch puts the figure slightly lower at £168 per day, with the average hourly rate at £24.
As with other trades, costs vary wildly across the regions, with painters and decorators in the south typically charging higher rates than those in other locations.
In London, HaMuch puts the average cost at £195 per day and £30 per hour, while in Brighton the average is even higher at £212 per day and £55 per hour.
However, in Manchester you could hire an expert for less, with the average at £164 per day and £23 per hour, and in Sheffield the average is an even more reasonable £145 per day and £17 per hour.
Average costs for a painter and decorator
But while day rates are a useful way to compare costs across the UK, it can be difficult to judge how many days you'll need a painter and decorator for.
As a guide, Checkatrade has produced a handy list of the average cost of some of the most common painting jobs.
| | |
| --- | --- |
| Job | Average cost |
| Painter and decorator day rate | £190 |
| Painting a house (per m2 floor space) | £45 |
| Painting a house (per m2 wall area) | £8.50 |
| Painting a medium-sized room | £400 |
| Painting a two-bed flat | £2,000 |
| Painting a five-bed house | £6,000 |
| Painting hallway, landing and stairs | £750 |
| Painting ceiling | £350 |
| Exterior painting (three-bed semi) | £1,300 |
| Exterior painting (four-bed detached) | £2,000 |
| Wallpaper a room (labour only) | £450 |
| Painting a door (both sides) | £50 |
| Painting woodwork (per m2) | £5.50 |
These are rough figures and a number of factors will influence how much your job will cost. If your walls are in bad condition and there is wallpaper that needs removing or holes that need patching, it is likely to take longer and cost more.
If you want different colours on walls and ceilings it is likely to cost more too as it's more fiddly to get clean lines.
Similarly, premium brand paints will not only be more expensive to buy, but some can mean more work for your tradesperson, so may also lead to higher labour costs
READ MORE: How much does a tiler cost across the UK?
Top image: Pixel-Shot / Shutterstock
Be the first to comment
Do you want to comment on this article? You need to be signed in for this feature