Phil Spencer: 7 things you need to know before buying a home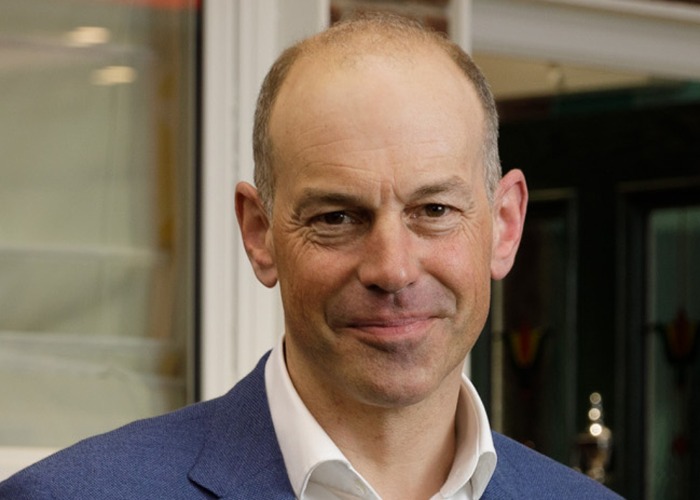 Location, Location, Location's Phil Spencer lifts the lid on how to sidestep the most common errors when making that big purchase
We can't lie: we absolutely love Phil Spencer. Not only is he as warm and funny in real life as you'd expect, his no-nonsense approach to buying homes has helped house hunters navigate the snakes and ladders of the property market on Channel 4's Location, Location, Location for the past 18 years. (Yep, the show really is on series number 23.)
But always keen to be assisting homebuyers off-screen too, Phil, 48, has just launched a new online property report that could save home-seekers time and money before committing.
We caught up with Phil at the Ideal Home Show at London's Olympia to find out what it's all about and pick his brains on how to avoid a house buying blunder...
READ MORE: The UK's cheapest and most expensive places to buy a home
1. Do your research
"For most people, moving house isn't something we do that often and so it's not something that we ever become an expert in. That's why it's always sensible to gather as much information as you can, especially if you're relocating to a new and unfamiliar area," says Phil.
"Without a doubt, the biggest error I see when buying a home is not doing enough research.
"And it's not just about knowing the value of an individual property but those around it too. Recent sale prices, crime stats (which could impact the cost of your home and car insurance) and schools info is vital in helping you make an informed decision.
"Plus this information can help you negotiate the best deal and means you don't discover something worrying further down the line that hampers your purchase too."
Property guru Phil trained as a surveyor in the 1990s and has been offering home-buying advice since 1996. Photo: Sam Frost
2. Get independent advice
"Most of the information when you're buying a home is put together by people with an interest in it, whether that's those lending you money or trying to sell you the house," says Phil.
But there are lots of websites that can help, whether that's seeking out free information on OFSTED inspection reports for local schools, or finding out a property's ownership history at the HM Land Registry for which there's a small charge from around £3.
3. Save time by buying a report
If you're short on time (and let's face it when you're moving house who isn't) then consider buying a ready done report. MoveiQ.co.uk is Phil Spencer's Property Report.
Costing from £17.99 it could potentially save you days of legwork researching on the internet.
The 50-page report comes through almost instantly and is easy to digest with maps and charts that explain the data, including property information, the title register, the property value, statistics on crime and school performance, plus general information about local businesses and services.
"The reports are objective and unbiased. It's what I would want when I'm looking after a client and helping them decide on the right house and get the best deal."
4. Got kids? Double check the school info
Lots of websites will tell you about both primary and secondary schools in the area but catchment areas can be complex. "The catchment area can be a mile, but sometimes the reality is that to get into the school you'd have to be virtually living next door. My reports include a map of the successful admissions in the area so you can assess your chances."
5. Look for ways to add value
The unique part of Phil's reports and what makes it especially good value is the information on planning. It shows all registered planning applications within a 0.5 mile radius of the subject property's postcode in the past five years.
It could save hours trawling through local council records, with an at a glance guide that includes maps and a list of what's been approved or rejected in the immediate area.
"While the information in the report is factual – it won't guarantee that you get planning permission – it will give you a good steer on what's possible and what's not before you commit."
6. Invest rather than spend
"It's so easy to get carried away imagining all the improvements you can make to a property, but ideally you're investing money in your house rather than spending. To invest wisely it's about doing your market research in a considered and balanced way," says Phil.
"Make sure that the fixtures and fittings you add to that property are appropriate. There's no point putting a really cheap floor in an expensive house and there's no point putting a massively expensive kitchen in a cheap house. And I've seen both of those done. There is a ceiling price for a particular property in a particular area. No matter how much you spend on it, it's not going to go above that price."
7. Keep calm and carry on
In this post-Brexit climate and with an interest rate rise looming, what's Phil's advice to anyone getting cold feet about buying a home?
"In my opinion, it's always better to be paying off your own mortgage than someone else's. Remember life goes on: people still need to move, get married and have kids and they need homes and somewhere to live. It's still in our psyche in this country to own our own home and be able to do things to improve it and I don't think that's likely to change soon. I definitely think we should be keeping calm and carrying on when it comes to property."
Be the first to comment
Do you want to comment on this article? You need to be signed in for this feature