Buy-to-let hotspots showing promising yields in 2020
Making a profit from a rental property can be tough, but new research shows there are still some bright spots for savvy investors
If you're looking to invest in a buy-to-let property this year, it pays to consider your location wisely.
READ MORE: This type of property offers landlords the highest rental yield
Research from peer-to-peer investment platform Sourced Capital found that overall, rental yields were flat over the period, with an increase of just 0.1%.
The North East and the Midlands saw the biggest jump in buy-to-let returns in the first quarter of this year, while London saw the largest fall.
But there were areas that outperformed the market, with Corby in the East Midlands home to the fastest growing yields, with a year-on-year rise of 0.68%.
Location is key
Stephen Moss, managing director of Sourced Capital, said: "Turning a profit in the buy-to-let sector remains a tough ask, with a number of government changes denting profitability and rental returns remaining largely flat.
"However, that's not to say that a buy-to-let property won't make a great investment should you place your money in the right pockets of the market.
"Buy-to-let returns are based on fine margins and so an annual increase of 0.7% isn't as insignificant as it may seem."
Star performers
The second-highest boost in yields came from Charnwood, also in the East Midlands, where yields rose by 0.53%.
Locations with the highest annual increase in average rental yield
Location
2019
(Q1)

2020
(Q1)

Change (2019
to 2020)
Corby
3.84%
4.52%
0.68%
Charnwood
2.99%
3.53%
0.53%
Newcastle Upon Tyne
5.08%
5.60%
0.52%
Exeter
5.04%
5.52%
0.47%
Harlow
4.14%
4.51%
0.38%
Orkney Islands
4.81%
5.17%
0.36%
Ealing
3.71%
4.07%
0.35%
Lincoln
4.49%
4.84%
0.35%
Liverpool
4.78%
5.13%
0.34%
West Oxfordshire
3.88%
4.17%
0.29%
One area of London also made the top 10: Ealing at number seven. According to Rightmove, the majority of properties sold in Ealing last year were flats, the average sale price of which was £448,597.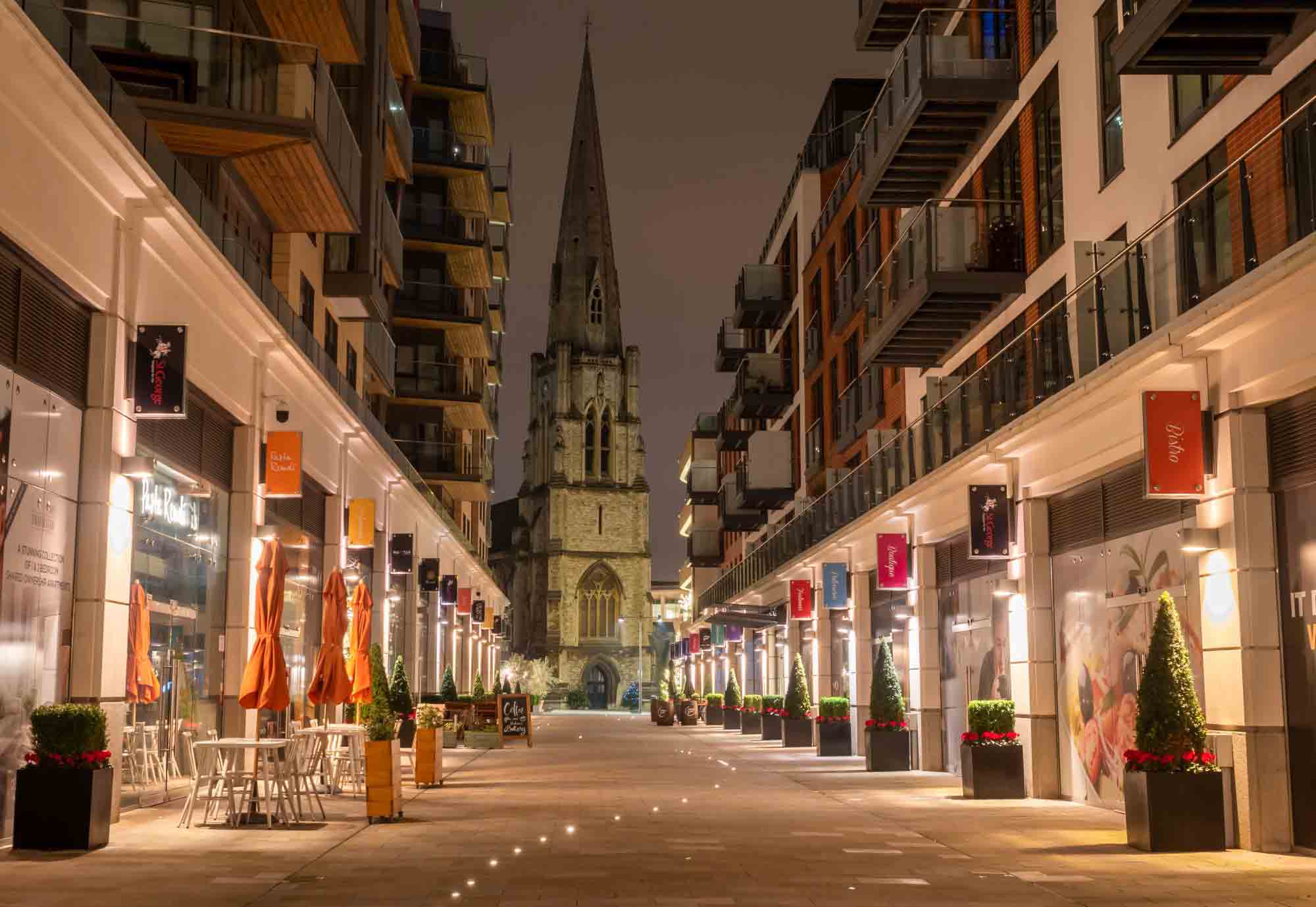 Top line regional rental yields and annual increases
Location
2019
(Q1)
2020
(Q2)
Change (2019
to 2020)
North East
4.97%
5.09%
0.12%
East Midlands
3.90%
3.93%
0.03%
West Midlands
4.01%
4.03%
0.02%
North West
4.53%
4.55%
0.02%
Wales
4.0%
3.9%
0.00%
Across England, the region with the largest increase in rental yield was the North East, with a rise of 0.12%. This was followed by the East Midlands at 0.03% and the West Midlands at 0.02%.
Despite English regions enjoying higher rises in buy-to-let returns than those in Scotland, all five of the top locations with the highest overall rental yields still remain in Scotland.
Locations with the highest current rental yield
Location
2019
(Q1)
2020
(Q2)
Change (2019
to 2020)
City of Glasgow
7.90%
7.87%
-0.03%
Inverclyde
7.27%
7.36%
0.09%
West Dunbartonshire
7.05%
6.83%
-0.22%
Midlothian
6.97%
6.83%
-0.14%
East Ayrshire
6.50%
6.62%
0.11%
Though returns have fallen slightly, Glasgow remains the UK's top performer when it comes to buy-to-let yields.
Those renting out properties in Glasgow are getting an average return of 7.87% on their investment, significantly higher than Corby's average of 4.52%.
And while it didn't make the top five in the table above or the top 10 in terms of yield rises, the highest yielding location in England was Burnley at number six, where investors are achieving an average return of 6.46%.
READ MORE: How to decorate a buy-to-let property
Lead image: CappaPhoto / Shutterstock
Be the first to comment
Do you want to comment on this article? You need to be signed in for this feature